'If You Begin the War, We Will End It': Iranian General Says Troops Ready to Face U.S.
An Iranian military commander issued a stark message to President Donald Trump on Thursday, telling the U.S. leader "If you begin the war, we will end the war."
Major General Qassem Soleimani, who leads the Quds Force, effectively told Trump to stop threatening Iran, Reuters reported.
"Although Trump has been running the office for a year, his speech resembles that of a gambler. When he talks with European countries, China, Russia or Korea, one feels like it is a gambler talking, and this means demeaning a nation's dignity," Soleimani said while speaking in the city of Hamedan, according to Iran's semi-official Mehr News agency. "Don't threaten us with killing. We are thirsty for martyrdom and eradicating arrogance," he later said.
Soleimani's remarks followed Wednesday's statements from President Hassan Rouhani urging his Cabinet not to respond to U.S. threats against Iran. "There is no need for us to respond to any nonsensical comment and answer back to them," he said. "We should respond to them with action."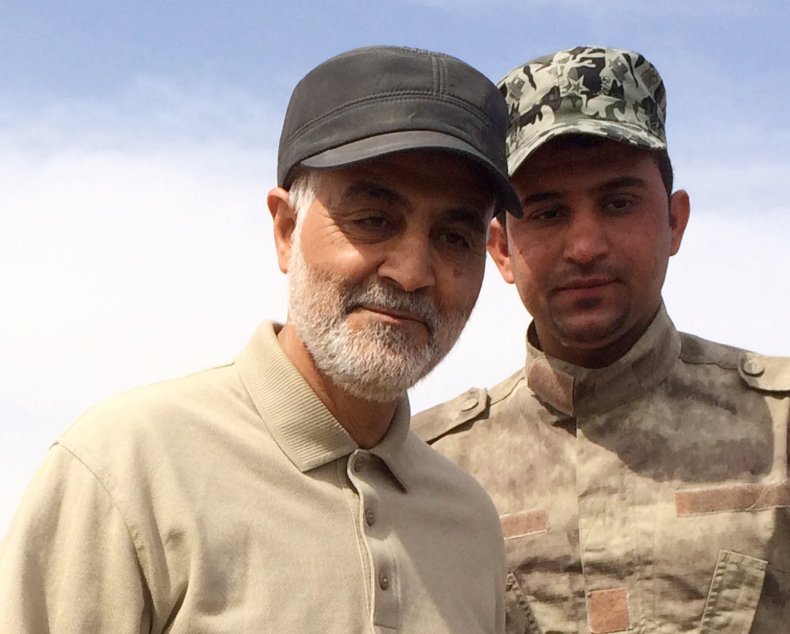 "As a soldier, it is my duty to respond to Trump's threats. If he wants to use the language of threat, he should talk to me, not to the president," Soleimani said. The general also noted American engagement in Iraq and Afghanistan had not resulted in victory.
Soleimani issued his statements after the two countries engaged in a war of words over the last few days.
On Sunday, Rouhani said "America should know peace with Iran is the mother of all peace, and war with Iran is the mother of all wars."
Trump responded hours later by tweeting a message laden with capital letters at Rouhani. "To Iranian President Rouhani: NEVER, EVER THREATEN THE UNITED STATES AGAIN OR YOU WILL SUFFER CONSEQUENCES THE LIKES OF WHICH FEW THROUGHOUT HISTORY HAVE EVER SUFFERED BEFORE. WE ARE NO LONGER A COUNTRY THAT WILL STAND FOR YOUR DEMENTED WORDS OF VIOLENCE & DEATH. BE CAUTIOUS!" the tweet read.
National security adviser John Bolton reiterated Trump's threat the next day.
The war of words follows months of Iran-U.S. tensions, which escalated since Trump decided in May to pull out of the Iran nuclear deal, formally referred to as the Joint Comprehensive Plan of Action (JCPOA). When withdrawing from the nuclear accord, Trump also announced he would restore sanctions on Iran.
Tehran filed a case with the International Court of Justice to contest the sanctions last week. On Thursday, the court said it would hold hearings for the case at the end of August.