Muslim Student Khawlah Noman's Story About Being Attacked by Stranger Is Not True, Police Say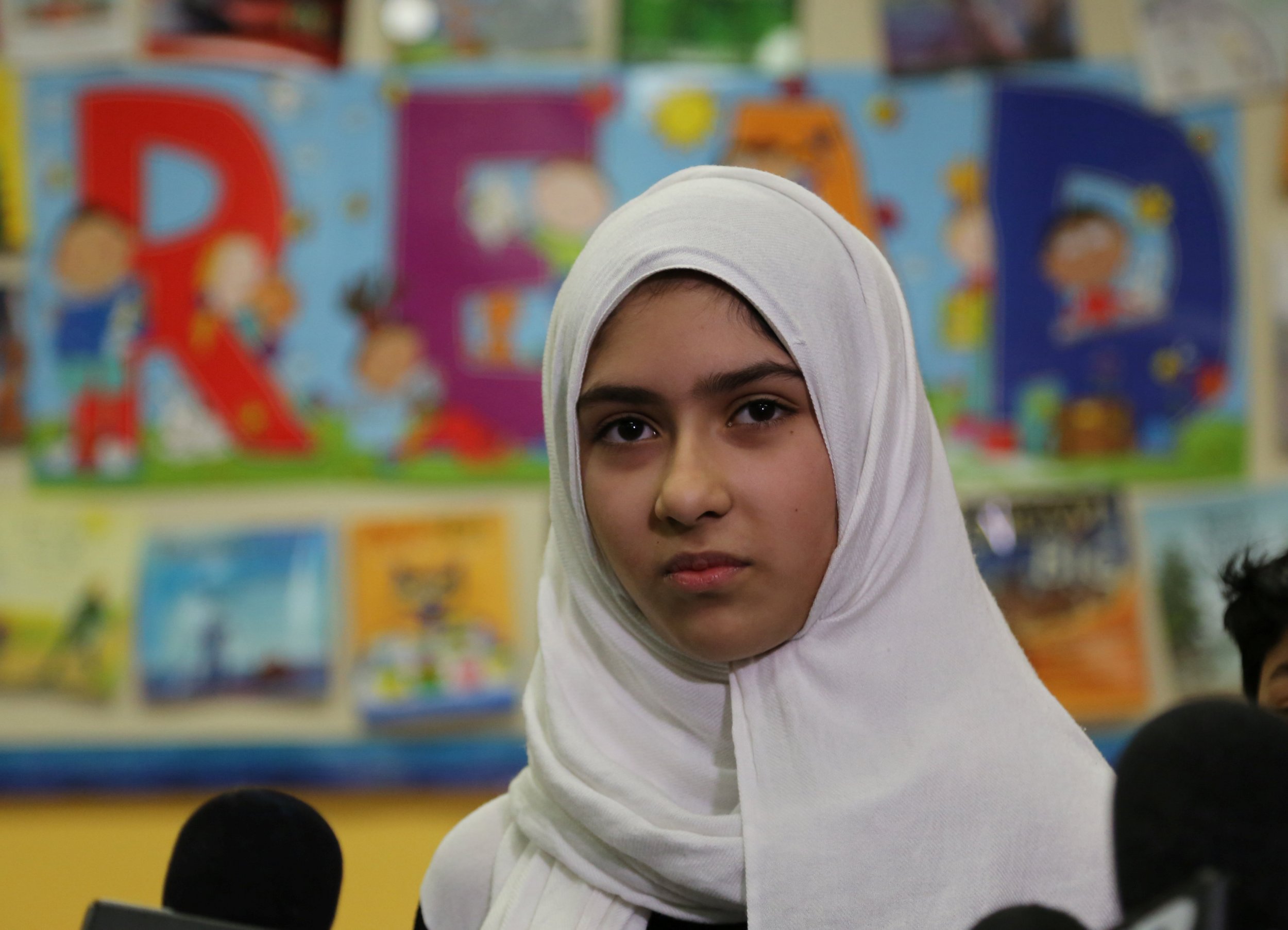 A 11-year-old Canadian girl's much-publicized story about a man attacking her with scissors and cutting her hijab last week is not true, authorities said Monday after an investigation.
After a detailed investigation, police have determined that the events described in the original news release did not happen. The investigation is concluded," Toronto police said in a statement.
It was not immediately clear how police discovered the story was not true, or what will happen next with the girl.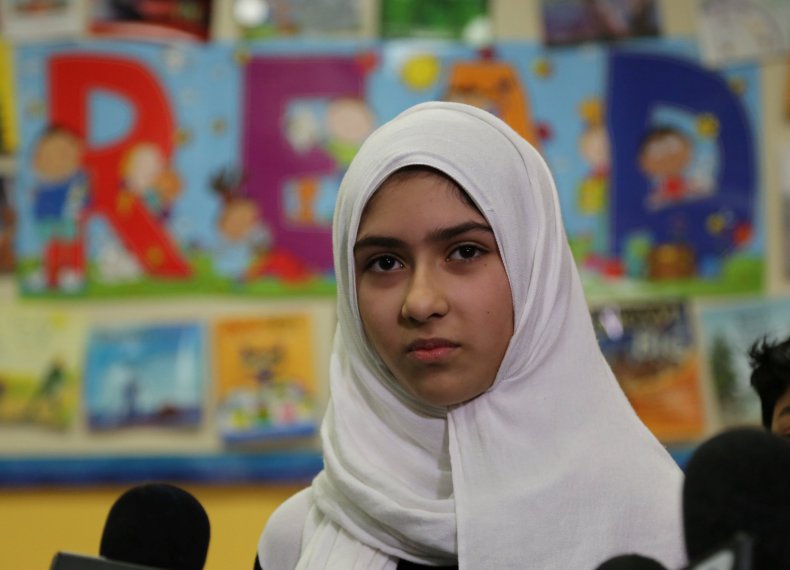 Khawlah Noman, a sixth-grader at Pauline Johnson Junior Public School in Toronto, said she was walking to school last Friday with her younger brother when a man came up behind her, pulled off her jacket hood, and cut the bottom of her hijab. She claimed she screamed and ran away, but the man returned less than 10 minutes later and tried to cut it once again.
The alleged assault brought international outrage and drew condemnations from political leaders including Prime Minister Justin Trudeau.
"My heart goes out to Khawlah Noman following this morning's cowardly attack on her in Toronto. Canada is an open and welcoming country, and incidents like this cannot be tolerated," Trudeau tweeted Friday.
Police said they are no longer seeking a suspect.
During an emotional press conference Friday, where she was accompanied her mother, Norman said she was afraid to go back to school.
"I felt really scared and confused," she said. "I didn't feel comfortable about what was going on."
Norman's mother, Samia Samad, was very upset, said she was outaged over the supposed attack and used it as a call for national unity. "It's just not Canada. I'm frustrated and I'm angry, but I do believe in peace in Canada. I am so proud to be a Canadian, and I want to give (the attacker) the same message," she said.
The family did not immediately comment about the police's statement on Monday.