Total Solar Eclipse 2017: R.L. Stine Glow-in-the-Dark Books Will Light Readers' Way During Darkness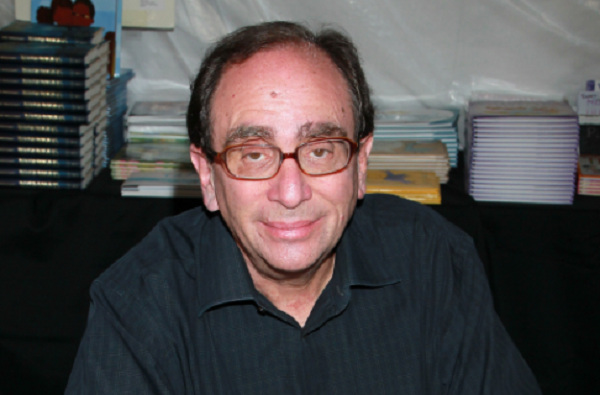 Reading a book during the total solar eclipse might get a little tricky when the moon covers the sun on Monday, bringing nothing but complete darkness across a number of states within the eclipse's path.
Thousands of people will more than likely have their eyes glued to the sky at the moment of totality—when the sun's light is totally blocked out by the moon for about two-and-a-half minutes. But for those who may have their eyes stuck to the pages, R.L. Stine has got you covered with glow-in-the-dark books.
The prolific children's book author announced on Twitter on Thursday that he would be selling books that can light up in the dark for readers to enjoy during the total eclipse.
The writer, otherwise known as the "master of horror," thanks to his bestselling and terrifying Goosebumps and Fear Street book series, didn't reveal if he would release his former titles in glow-in-the-dark versions or if he penned new spooky stories to creep-out readers' imaginations for the few minutes of total darkness. However, some of his fans suggested Stine release a glowing version of classic terrors like Night of the Living Dummy, which is one of many of the stories following the villain Slappy the Dummy in his Goosebumps series.
If Stine does release a few glow-in-the-dark Goosebumps books, he'll have plenty to choose from. The author has penned more than 130 titles within the collection and roughly 330 books altogether.
The glow-in-the-dark books may come in handy for residents living in the 10 states—Oregon, Idaho, Wyoming, Nebraska, Missouri, Illinois, Kentucky, Tennessee, North Carolina and South Carolina—that are in the direct path of the total eclipse.
Stine's books might not give light for people in states who won't get to see the sky go completely black. But aside from being cool additions to the bookshelf, the books may be useful when the next total solar eclipse passes through a new round of states in just eight years.
In 2024, the next total solar eclipse will occur in 13 states, including Texas, Oklahoma, Arkansas, Missouri, Illinois, Kentucky, Indiana, Ohio, Pennsylvania, New York, Vermont, New Hampshire and Maine, while the following total solar eclipse will darken northern Alaska skies in March 2033.