Total Solar Eclipse Viewing 2017: Where to Buy Glasses and How to Make a Homemade Viewer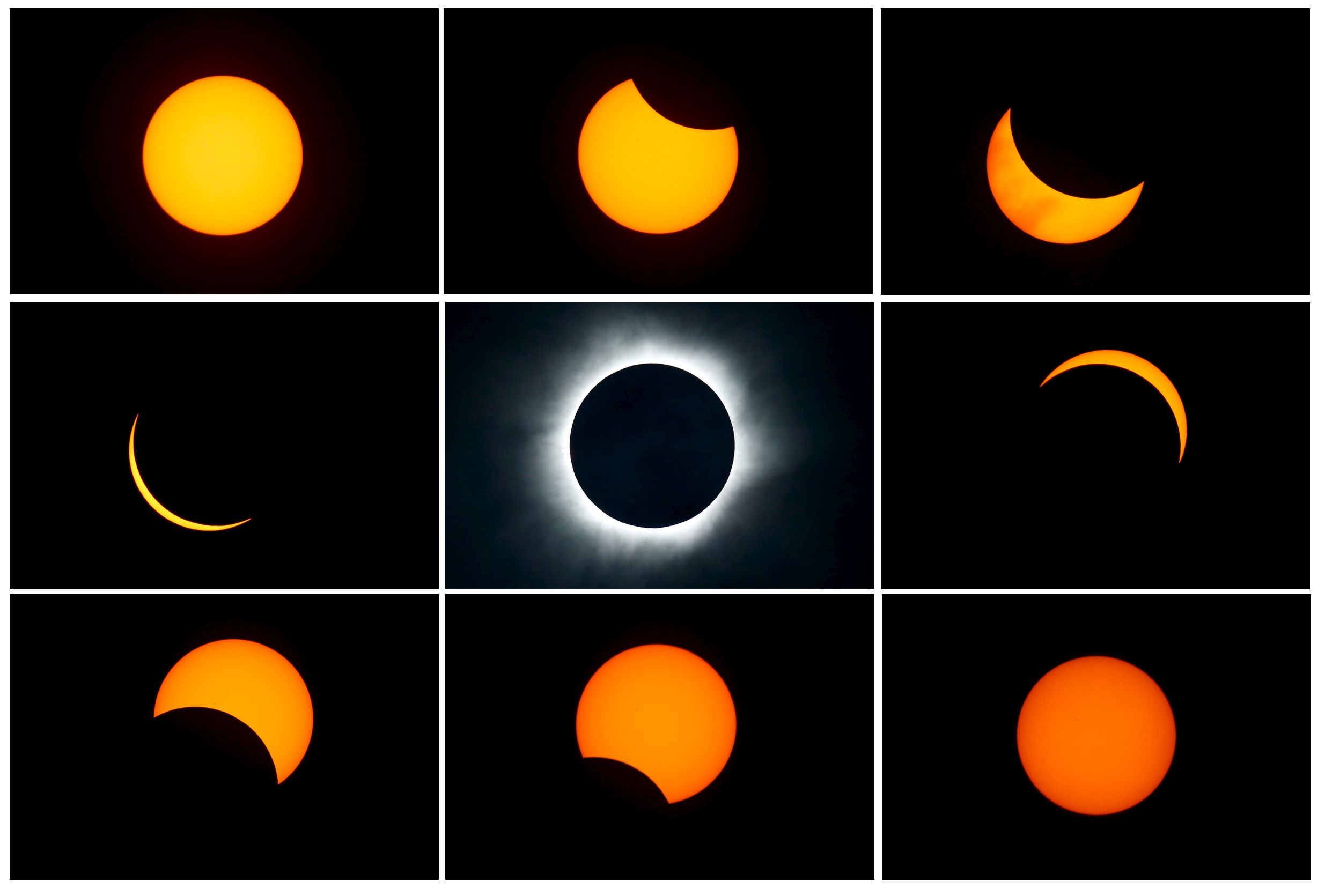 So you want to watch the total solar eclipse on August 21. Maybe you're a veteran eclipse-chaser. Maybe you're a first-timer, waiting with awe to see the very face of the heavens turn away from man. Maybe you're just looking for an excuse to take a day off work. Whatever. We're not judging.
Regardless of your motive, you're going to need to get prepared if you want to watch. Even though the sun is going to be completely covered in some places, watching the partial phases of a total eclipse without protection can seriously screw with your eyes.
Don't take my word for it. Ask NASA, which reckons that "even when 99 percent of the sun's surface (the photosphere) is obscured during the partial phases of a solar eclipse, the remaining crescent sun is still intense enough to cause a retinal burn." If astronauts aren't too cool for protective gear, neither are you.
Here's how you can watch the action without risking your health.
Buy Some Solar-Viewing Glasses
Are you long on cash and astronomical interest but short on time? There are plenty of places you can just pick up a pair of protective glasses to watch through.
Amazon has plenty, ranging from the simple to full-on Star-Spangled Banner designs for those who want to welcome the eclipse to American soil in true patriotic style.
Walmart also is packing a range, some of which look like rejected stage gear for a Devo reunion tour (Newsweek can't vouch for their quality beyond their retro 1980s stylings, though).
Pick Up Some Glasses for Free
Not everyone will get the chance, but you may be lucky enough to get your glasses gratis.
Some public libraries across the nation will be giving out glasses for free; the Starnet libraries network has more than 2,000 libraries participating in eclipse events, many of which will have free specs available. Check the map here for the one nearest to you, then get in touch with them to see if they have freebies going spare.
Meanwhile, the charity Astronomers Without Borders is providing more than 100,000 pairs of glasses to "underserved communities across the United States," among them Title I schools, youth centers and children's hospitals. If that sounds like you, you can apply here.
Make Your Own Equipment
Now we're talking. Not for you the crowd, the herd, the mindless obscurity of store-bought amateur astronomy gear. You want to forge out and make your own. Godspeed to you.
NASA-endorsed public learning lab Exploratorium has published a tutorial for making a sun viewer. Sit back and let Exploratorium physicist Paul Doherty, who is basically the uncle you wish you had as a kid, take you through it:
And, if you want to capture the event for posterity, Nikon has a handy guide to photographing it here. (Make sure to get hold of a solar filter for your camera.)