U.S. Considering Tougher Vetting for European Tourists Over ISIS Threat, Says John Kelly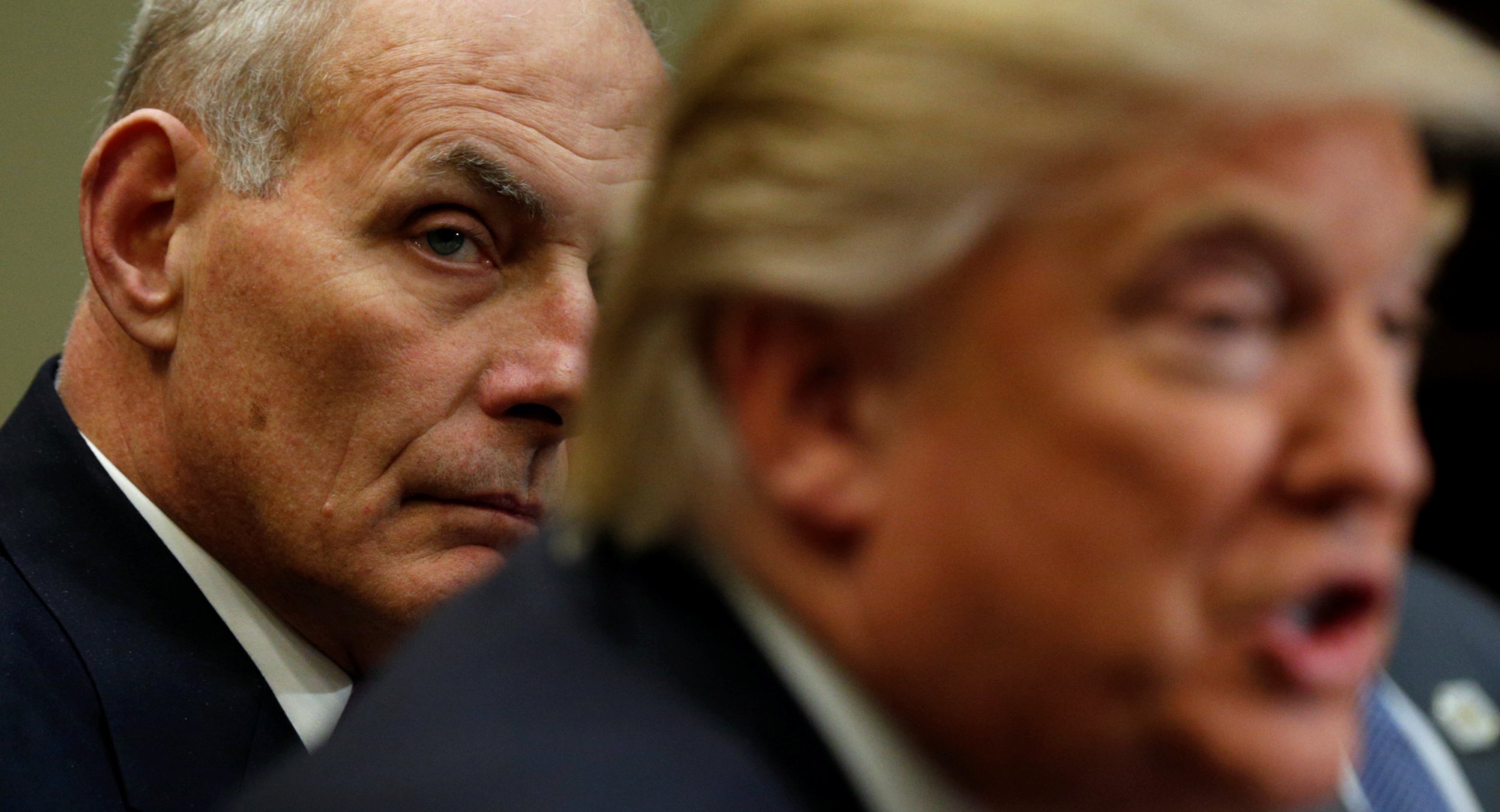 The U.S. is looking at tougher vetting for tourists, especially Europeans, entering the country from ally nations that don't require visas, the head of Homeland Security confirmed Wednesday.
"We know there is somewhere in the neighborhood of 10,000 European citizens who are fighting alongside the Islamic State [militant group] (ISIS) in Iraq and Syria," said John Kelly, Secretary of Homeland Security during a Senate hearing about border security.
"As that caliphate is being reduced, those individual fighters are being encouraged to return to Europe and do terrorist-type things," Kelly said. Those countries "in many cases" don't know the foreign fighters have "been out of the country fighting in Syria."
"We're in a position now," Kelly said, "where someone who is in Raqqa [Syria] today, returns to, pick a country, he's not in any database and can get on a an airplane and fly here under the Visa Waiver program and be in the United States."
Newsweek subscription offers >
Under the U.S. Visa Waiver Program people from 38 partner nations—mostly European allies such as Germany, Denmark, France, United Kingdom, and Belgium—can visit America for 90 days without applying for a visa.
A report in the Wall Street Journal on Tuesday, April 4, cited senior Department of Homeland Security officials who said that tourists from these nations, along with other visitors, will face tougher "extreme vetting" proposed by President Donald Trump during the election campaign. Trump called for the review of vetting procedures in his executive order in March.
The proposals include, the officials said, asking some European tourists to hand over their mobile phones to be checked, along with the passwords for any social media accounts, as well as being asked to answer questions about their political and moral beliefs.
Not only does this go against American values, it could damage tourism to the United States, said Senator Claire McCaskill (D-Mo.). "I have to tell you, if they told me we would have to answer questions about my beliefs to get into the country we would not go," McCaskill said. "It seem to me we are signaling something that's very un-American to the rest of the world."
Newsweek subscription offers >
Read more: Getting a visa to travel to the U.S. will become much harder under new State Department policies
McCaskill said every ambassador in Washington is calling back to their home country warning them that their citizens will be caught up in searches. "That is incredibly damaging and all the bad guys are going to just lie," she said, adding it will have a "profound impact on our standing in the world."
Even senators who don't sit on the Senate Homeland Security Committee showed up to weigh in. "Do you know what sets my hair on fire?" asked Sen. John McCain (R-AZ), chair of the Armed Services Committee during the hearing. "The fact that we know that coming out of Raqqa are people that have been directed to come and get into the United States and America and commit acts of terrorism."
McCain said that it is necessary to seize and look through people's phones and other electronic devices because terrorists are working on implanting them with explosives.
The number of devices being searched at American borders has skyrocketed in two years. In 2016, 23,000 phones and laptops were searched by border agents, up from 4,444 similar searches the year before. Border agents can also copy the device's contents wholesale and have seized some people's devices for weeks at a time before they are returned.
Often, Kelly said, border officials find child pornography or other damaging content. When border officials ran the contact details of one man traveling from the Middle East, he said, they found " he was in contact with several well known terrorist traffickers."
With roughly 1 million people entering the U.S. every day, Kelly said, "very small numbers" will be questioned or requested to share their social media passwords. "The vast majority won't be questioned in that way," he said.
"If there's a reason to do it, we will do it. If it's France, Britain, Egypt or Somalia," he said. However, he said the questions about someone's ideology or moral beliefs are "not questions that I'm familiar with at all."
Yet McCaskill continued to have doubts. "I completely understand" the terrorist threat, she said. "I want to make sure what we're doing is effective. The people who are going to get caught up in this are going to be a lot of people who aren't terrorists."
U.S. Considering Tougher Vetting for European Tourists Over ISIS Threat, Says John Kelly | U.S.