Tourist Gets Eight-Year Prison Sentence After Calling Egypt 'Son Of A B**** Country'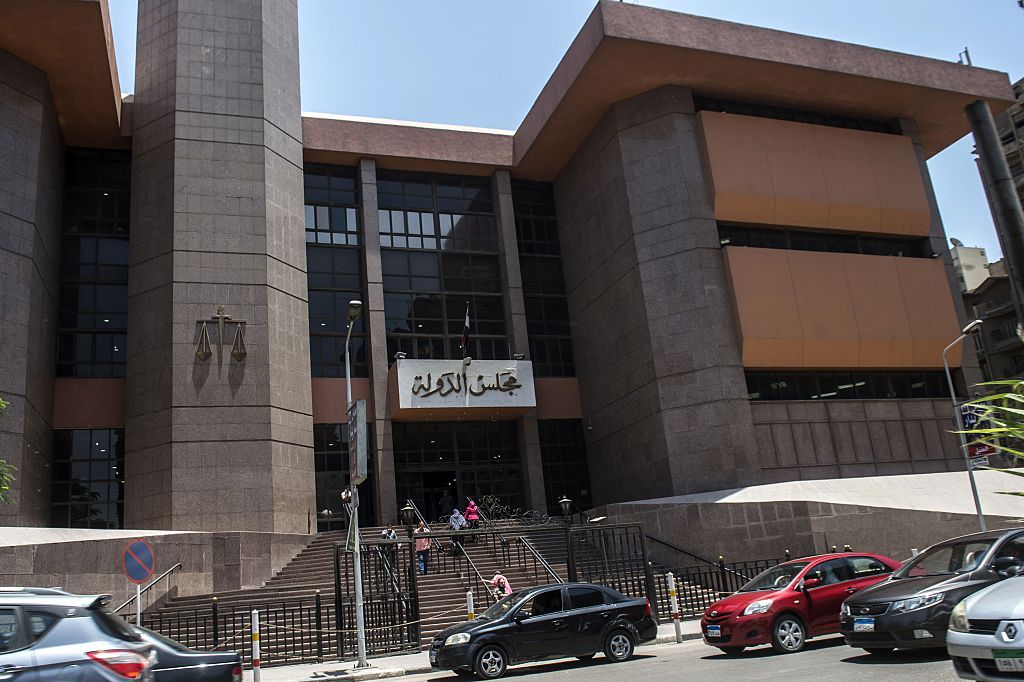 A female tourist in Egypt has been sentenced to eight years in prison for a viral Facebook video in which she complained about sexual harassment she experienced in Cairo, calling the North African nation a "son of a b**** country."
A court in Egypt's capital ruled Saturday that Lebanese tourist Mona el-Mazbouh, 24, is guilty of "deliberately spreading false rumors that would harm society, attacking religion, and public indecency," Reuters reported. An appeal court is set to hear the case on July 29, and the woman's lawyer, Emad Kamal, hopes that the verdict will be overturned.
"Of course, God willing, the verdict will change. With all due respect to the judiciary, this is a severe ruling. It is in the context of the law, but the court was applying the maximum penalty," Kamal said, Al Jazeera reported. Kamal also said that his client struggles to control her anger and also deals with depression as the result of a 2006 surgery that removed a clot from her brain.
Mazbouh was arrested last month at Cairo International Airport when she tried to leave Egypt. In her viral video clip, Mazbouh complained about sexual harassment she experienced from young men in the streets as well as from taxi drivers. The United Nations Entity for Gender Equality and the Empowerment of Women reported in 2013 that 99.3 percent of Egyptian women have experienced some form of sexual harassment. Mazbouh also mentioned a previous visit to Egypt during which she was robbed of money.
Continuing her rant, Mazbouh called Egypt "the country of pimps ... the country of beggars" and said it was a "son of a b**** country." Referencing the crackdowns on political dissent from activists and journalists as well as the ongoing economic struggles under the leadership of President Abdel Fattah el-Sisi, the woman angrily said Egyptians "deserve what Sisi is doing to" them and that she hopes God sends "someone more oppressive than Sisi."
Before attempting to leave Cairo last month, the woman posted a follow up video in which she apologized, saying she "definitely didn't mean to offend all Egyptians." Mazbouh also claimed her original video was not meant to be viewed by the public, and that the post was a "private one," which was only accessible by 25 friends.
"I definitely didn't mean to offend all Egyptians, and never meant to say anything about the country's political affairs," she said, according to media reports. "I love all Egyptians and I love this country, that's why I visited it more than once and I keep coming back."
Despite her apology and explanation, the Cairo court decided to hand down what her lawyer referred to as the "maximum penalty." Activists, journalists and government critics are frequently detained for calling out human rights abuses or criticizing political leaders in Egypt.
The woman's father, Ali el-Mazbouh, spoke to Saudi Arabian-owned news channel Al-Arabiya on Saturday, apologizing on behalf of his daughter and his family. He insisted that his daughter's recent actions do not reflect her true personality in any way.
The father explained that he has submitted a formal apology on behalf of his family to Egypt and its people through the country's embassy in Beirut, Lebanon. He urged Egyptian authorities to forgive his daughter's actions, saying it was a mistake due to her young age and naivety.
Rights groups have accused Sisi's government of leading the worst crackdown in the nation's modern history, claiming that freedoms gained during the 2011 Arab Spring demonstrations are being swiftly eroded. The president and his supporters argue that strict measures are required to maintain the country's security, as a wave of bombs and other attacks have rocked the country in recent years.
The 2018 Egypt report by Human Rights Watch said that authorities have "rounded up hundreds of dissidents."
"Military prosecutors continued to send hundreds of civilians to military trials in cases related to political dissent, whether violent or peaceful," the rights group reported. "Between October 2014 and September 2017, authorities sent at least 15,500 civilians to military courts including over 150 children."
This story has been updated to include additional information about Mona el-Mazbouh.