Toyota Faces Boycott Calls After Alex Mooney Donation: 'I Don't Support Sedition'
Toyota, which said it would review its political donations in the wake of the insurrection in the U.S. Capitol, has faced blowback on social media for donating $1,000 to a lawmaker who contested the certification of the Electoral College results.
After the fatal events of January 6, Toyota said it would evaluate its political donations, with a spokesperson telling E&E News a week after the violence: "Given recent events and the horrific attack on the U.S. Capitol, we are assessing our future PAC criteria."
Data from the Federal Election Commission (FEC) has shown that on February 4, nearly a month after the riots, Toyota gave $1,000 to West Virginia GOP Congressman Alex Mooney.
Mooney was among the 147 lawmakers who, following the insurrection, objected to the Electoral College result that gave Joe Biden the presidency.
Some GOP lawmakers dropped their objections to the results after the violence, for which ex-President Donald Trump was impeached on a charge of inciting his supporters.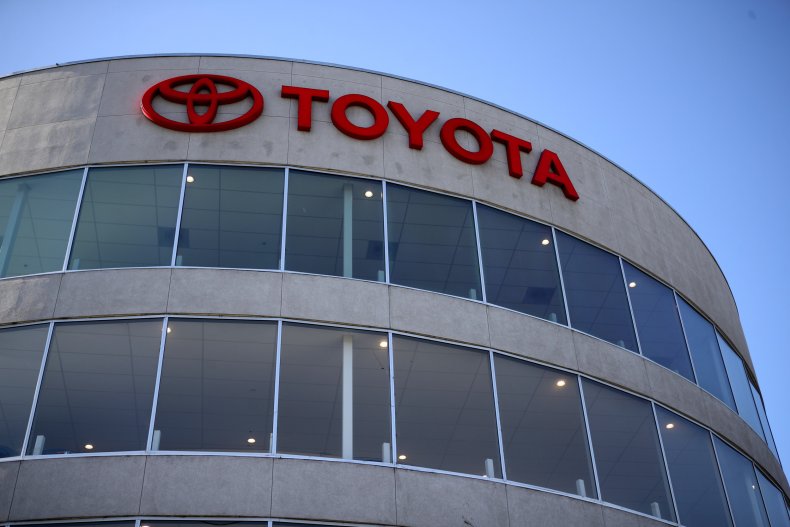 Judd Legum, from the newsletter Popular Information, tweeted about Toyota's donation to Mooney, writing: "@Toyota, which after 1/6 said it would be "assessing our future PAC criteria," donated $1000 to @RepAlexMooney, who objected to the certification of the Electoral College in February, according to a new FEC filing."
The tweet sparked several responses among Twitter users, including one who wrote: "If you don't care about American democracy, don't expect American consumers to care about YOU." Hokie Carrie, tweeted that as a "customer for life...I will vote with my wallet. And I don't support sedition."
Another user wrote: "I hope that $1000 buys a lot of cars, because it looks like a lot of people don't wanna buy from a company that supports insurrection. We will remember."
Meanwhile, JE Brannon tweeted: "@Toyota Are you really supporting a seditionist?? I have been singing the praises of Toyota. I'm deeply disappointed in your anti-democracy stance here."
Toyota said in a statement to Newsweek that it "supports candidates based on their position on issues that are important to the auto industry and the company.
"We do not believe it is appropriate to judge members of Congress solely based on their votes on the electoral certification.
"Based on our thorough review, we decided against giving to some members who, through their statements and actions, undermine the legitimacy of our elections and institutions." Newsweek has contacted Mooney's office for comment.
Following the events of January 6, automakers such as General Motors and Ford were among a number of companies that said they would pause political donations pending a review.
Microsoft, Alphabet's Google and General Electric PACs said they would suspend donations through 2022 to those lawmakers who opposed certification, CNBC reported.
However, earlier this month, Reuters reported that Ford would resume donations from April 1 and would not ban giving to those lawmakers who voted against the election certification.
Update 04/11/21 at 9:43 a.m.: This story has been updated to include a statement by Toyota.