Toyota Restarts Production at 5 Plants After Trucker Protest Disruptions
Toyota Motor Corp. said Wednesday it has restarted production at five plants in Ontario and the U.S. after disruptions from the Canadian trucker protests.
Kelly Stefanich, a spokesperson for Toyota Motor North America, told Newsweek in an email that two plants in Ontario and plants in West Virginia, Kentucky, and Alabama had stopped or reduced production on February 9. This was after protestors had blockaded the Ambassador Bridge, which sits on a key trade route between the U.S. and Canada. The company said February 14 its plants in West Virginia, Kentucky, and Alabama were still experiencing effects from the blockage even after the bridge reopened, according to Reuters.
The protesters demonstrating against COVID restrictions are part of the self-proclaimed "Freedom Convoy" that blocked Ambassador bridge on February 7, 2022. The protesters initially started as a protest against Canadian Prime Minister Justin Trudeau's requirement for truckers to quarantine should they be unvaccinated and crossing the border into the U.S.
The blockade shut down inbound traffic and seriously impacted the major supply route into Michigan. Along with Toyota, General Motors Co., Ford Motor Co., and Stellantis, which owns Jeep, Ram, and other brands, also experienced production disruptions, CNBC reported. There were over a billion dollars in losses each day of the blockade, Newsweek previously reported.
All Toyota plants are now at normal operation, Stefanich said.
"We'll begin efforts to make up the lost production as quickly as the supply chain will be able to support," said Stefanich.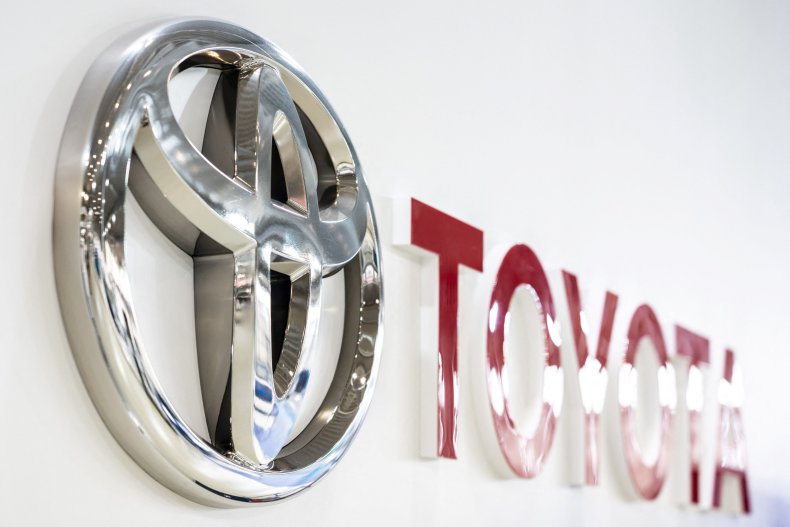 The Ambassador bridge transports $323 million worth of goods every day, Newsweek previously reported. The route the bridge sits on is responsible for a quarter of the goods traded between Canada and the U.S., according to CNBC. Based on IHS Markit's data, the estimated loss to the auto industry from the blockade may be as high as $850 million, according to Reuters.
The bridge reopened Sunday after Canadian police ended the blockage. They made a number of arrests and vehicles parked at the demonstration were removed. Police said that those who were arrested are "all facing a charge of mischief."
Both General Motors and Ford said operations were as normal on Monday, Reuters reported. Stellantis also resumed operations Monday morning, with the company aiming to make up for lost production in the upcoming months, Lou Ann Gosselin, a Stellantis spokesperson, said, according to the New York Times.
In addition, a main U.S-Canada border crossing hub has also been blocked by trucker protesters, CBC News reported. The Emerson Crossing, which is also important for trade, has been blocked for about a week. A Manitoba provincial spokesperson told CBC News that a total of $18.5 billion worth of trade traveled through the crossing during the first 10 months of 2020, the most recent data available, and $24.9 billion in 2019.
However, the Royal Canadian Mounted Police (RCMP) said on February 15 that it is "confident" a resolution has been made and expects the demonstrators to leave by the next day, RCMP Chief Superintendent Rob Hill said in a statement.
Update 02/16/22 3:18 p.m. ET: This story was updated to include background information and comment from Toyota Motor North American Spokesperson Kelly Stefanich.