Last Call: Geoffrey the Giraffe Photo Goes Viral As Toys R Us Closes Forever
A photo of beloved Toys R Us mascot Geoffrey has gone viral after he was snapped with a small suitcase, saying goodbye to the chain.
The toy store chain announced in March they would be closing down and the few remaining stores are closing for good this week. Decked out in a shirt, sunglasses and a hat, the giraffe waves goodbye at the camera as it prepares to depart with its green luggage. The mascot stood surrounded by empty shelves and space, presumably in a Toys R Us store.
Rene Johnpiere, who is believed to have worked for Toys R Us, uploaded the image to social media on Wednesday. It has been shared almost 300,000 times since. She also shared photos of the store closing for the last time, with final day sale posters plastered across the shop.
Toys R Us filed for bankruptcy in a September in a bid to stay afloat amid growing debts. Speaking to the Sydney Morning Herald at the time, the toy store said it was business as usual outside of North America.
"The company's operations outside of the US and Canada, including its operations in Europe and Australia and its approximately 255 licensed stores and joint venture partnership in Asia, which are separate entities, are not part of the Chapter 11 filing," a spokesperson said.
Things got worse in January when Toys R Us announced it would close 182 stores across the U.S. On March 14, the company confirmed that all stores in the U.S. would be closing, ending a 70-year operation.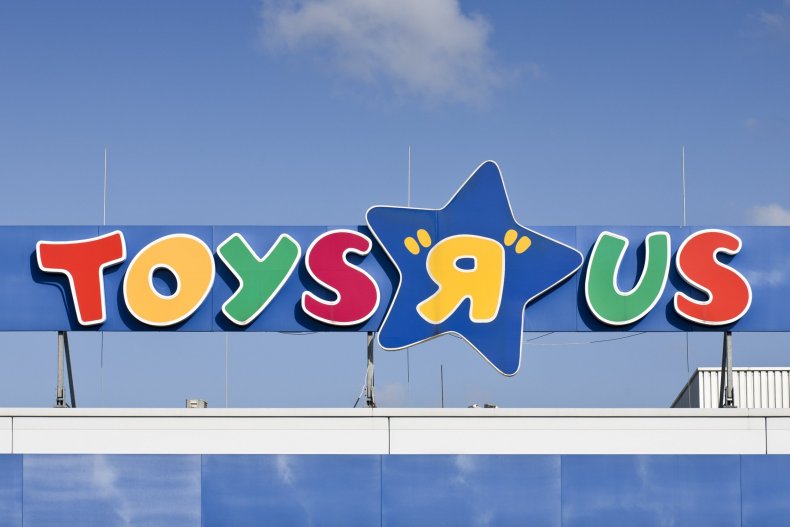 On Thursday, it was revealed that employees are fighting for their severance pay while executives are being paid bonuses. Employees at the Boynton Beach, Florida, store made their frustrations known by hanging signs around the store and protesting outside, WPTV reported. Tracey Mobley, who worked at Toys R Us for 25 years, said not providing severance to employees was "heartbreaking," during an interview with WPTV.
Madelyn Garcia, who has worked at Toys R Us for 30 years and became a manager at the Boynton Beach store in September, told The Palm Beach Post that the Toys R Us team is a "family" and therefore should be compensated properly.
Read More: Dr. Dre Must Pay $25 Million After Losing Beats Headphones Lawsuit to Former Partner
"We gave up time with our families on holidays. We've been here and we're the foundation of the company, and we deserve something," she explained.
Five former Toys R Us executives, including former CEO David Brandon, shared $8.2 million in retention bonuses. The bonuses were approved only a week before the company declared bankruptcy, according to the New York Post.