Most Americans "Concerned" About Impact of Trump's Trade War on Bottom Line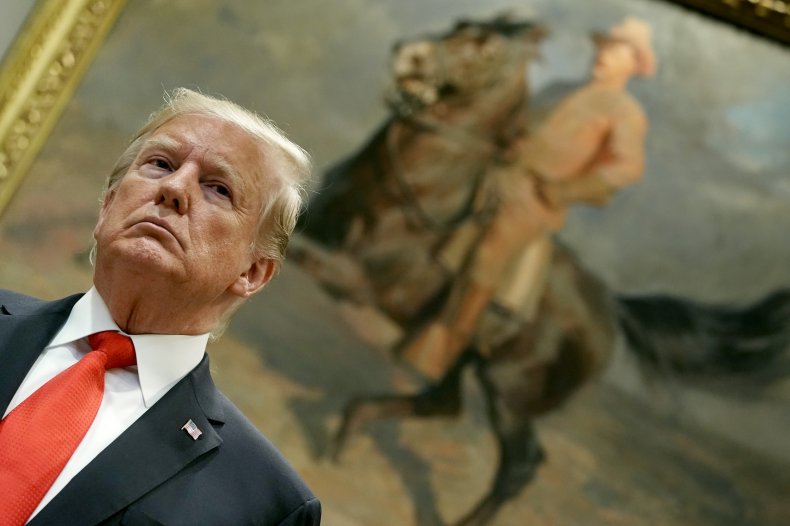 Americans are increasingly concerned about President Donald Trump's fraying trade war with China, a new survey of U.S. adults from the market research firm CivicScience shows.
One-third of respondents reported that they were "very concerned" about the effects of Trump's trade policies and tariffs on their household expenses. Another third expressed being "somewhat concerned" about these issues, and the final cohort did not report any concerns.
This represents an increase in concern by several points since the poll was last taken in June. In recent weeks, the president announced that rounds of tariffs previously imposed would be ratcheted up once more, by five percentage points each.
Trump often claims, falsely, that U.S. consumers do not bear the burden of tariffs. Yet, in a tacit acknowledgment of how prices may be affected by an economic standoff with America's largest trading partner, his administration decided to delay some tariffs until mid-December "for Christmas season, just in case some of the tariffs would have an impact on U.S. customers," as Trump put it.
Studies consistently show that the cost of tariffs on Chinese imports is near-exclusively paid for by domestic entities, be they importers or consumers. Conversely, research has shown that the tariff policies may whipsaw U.S. exporters when China issues retaliatory tariffs. At that time, exporters may be lowering their prices to offset reduced demand, bringing in less revenue.
The Trump administration has argued that China's devaluing currency allows U.S. importers to escape much of the increased cost of bringing in Chinese goods at higher prices.
The CivicScience survey also provides insight into how tariff concerns are impacting consumer outlooks depending on their position in the marketplace. According to their research, respondents who are very concerned about Trump's trade war "are much more likely to be female, over the age of 54, city-dwellers, and people making less than $75,000 in household income."
Predictably, a lot of the responses break down along partisan lines. Around one in ten Republicans reported being very concerned, compared with 55 percent of Democrats.
The vast majority of Americans are still carrying on as usual, though the trade dispute first began a year ago. Sixty-three percent say they haven't noticed any difference in household spending because of potential impacts on prices. Around one in four said they are buying fewer items because of higher prices, and another 14 percent said they were maintaining current spending habits despite higher costs.
"Americans are clearly beginning to feel the strains of trade policies and tariffs on their household spending and overall optimism," the report concludes. "It will be critical over the coming months to see if these strains worsen or reach a point of equilibrium, with some Americans being affected while others are not."