A new study from researchers at Harvard University, the University of Chicago and the Federal Reserve has further discredited a key talking point from President Donald Trump in relation to the escalating trade war with China: the East Asia country does not pay the cost of U.S. tariffs, U.S. consumers and importers do.
Previous research has shown that U.S. consumers bear the brunt of tariffs imposed on imported goods, and this latest paper adds yet more evidence to that consensus. The erroneous claim that China is somehow paying tariffs on U.S. imports has been used by the president to bolster his position on a trade war that has seen tariffs and retaliatory tariffs ping pong between the world's two largest economies.
The paper from the university researchers found a "nearly complete" transfer of tariff costs onto importers, who may then pass along those costs to consumers and other purchasers. This means that the economic burden from U.S. tariffs has "fallen largely on the US," according to the study.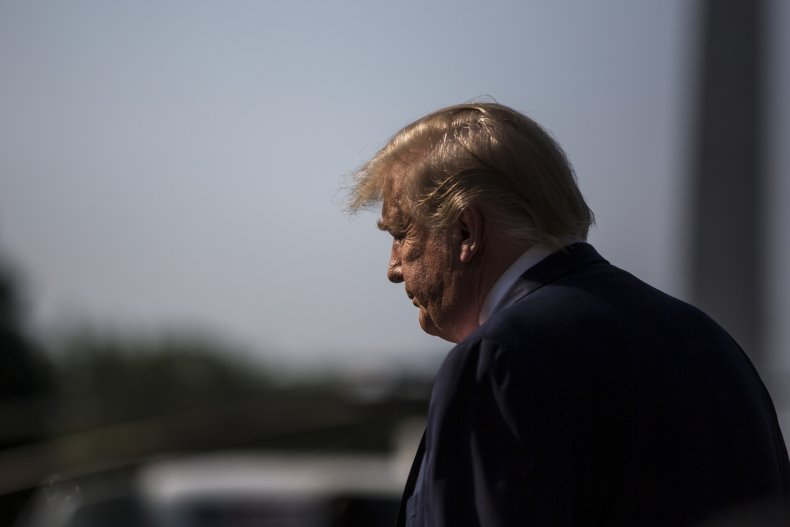 On the other hand, the study found that U.S. exporters may actually be paying for some of the cost of retaliatory tariffs imposed by China in the form of lower prices. The study's global trade analysis indicates that exporters "have dropped their prices in response to foreign trade policies," forcing them to absorb some of China's tariffs through reduced income.
As recently as Saturday, President Trump has defended his administration's freewheeling tariff war and once more used the false claim that China is paying the penalty to defend his position.
"Things are going along very well with China," he wrote on his Twitter feed. "They are paying us Tens of Billions of Dollars, made possible by their monetary devaluations and pumping in massive amounts of cash to keep their system going. So far our consumer is paying nothing - and no inflation. No help from Fed!"
Beyond the macroeconomic effects of tariffs, the duties are, in practice, collected by U.S. Customs and Border Protection from domestic importers.
A study from March similarly found that increased costs from tariffs are almost totally absorbed by U.S. consumers and importers. That research concluded that the trade war has cost the U.S. economy 0.04 percent of GDP growth due to lost economic efficiency.
Last week, Trump announced an expansive set of tariffs on additional Chinese imports: a 10 percent tax on about $300 billion worth of Chinese goods entering the United States.
When those levies take effect on September 1, nearly every single good imported from China will be touched by some form of tariff due to President Trump. Since the trade war began in earnest last year, $250 billion worth of Chinese imports have been hit with a 25 percent tax.
The trade war has been blamed by economists for contributing to flagging global financial markets amid an uncertain outlook for growth. The Federal Reserve has recently had to cut interest rates, in part due to dimmer global trade prospects caused by Trump's trade dispute.
This article has been updated to include additional information from the March study about lost economic growth.