George Floyd Cops Trained To Do CPR, Not Wait for Help, Witness Says
The three former Minneapolis police officers charged with violating George Floyd's civil rights were taught to administer CPR on someone immediately if they were unable to find a pulse, not wait for paramedics.
Officer Nicole Mackenzie, the department's medical support coordinator who oversaw J. Alexander Kueng and Thomas Lane training, testified in court February 8, 2022, they were in a "emergency medical responder" class that went over first aid, how to pass off an individual to paramedics, and ethics and care. Mackenzie said experienced officers, such as Tou Thao, got refresher training, but she didn't oversee him, the Associated Press reported.
"If you can't detect a pulse after about 10 seconds, then you should begin CPR," Mackenzie testified.
The three former police officers are charged with depriving Floyd, 46, of his civil rights after they failed to provide him medical aid when fellow ex-police officer Derek Chauvin could no longer find a pulse after kneeling on his neck for 9 and a half minutes.
Chauvin told the other officers Floyd was unresponsive and his heart wasn't beating but to wait to perform CPR since an ambulance was on its way, according to previous testimony. Officers continued to keep Floyd restrained with his hands behind his back and face down on his stomach until paramedics arrived.
Mackenzie testified Tuesday it's always been standard for "as long as I've been around" for officers start CPR right away if they can't find a pulse and not to wait for the ambulance even if it's on the way.
In court, Mackenzie was shown body camera footage from both Thao and Lane where Floyd can be seen on his stomach complaining "I can't breathe." She testified saying what she saw and heard on the tape was "inconsistent" with what Keung and Lane were trained to do. She added Thao's actions were also "inconsistent" with officer training as she saw no attempt to provide medical aid to Floyd.
Mackenzie said officers are taught to roll people on their sides if they have trouble breathing instead of keeping them on their stomachs. The officers should have rolled Floyd into a "side recovery position" or sat him upright, she said.
A lung specialist testified Monday if the officers moved Floyd into a position where it's easier to breathe and performed CPR as soon as they couldn't detect his pulse Floyd's chances of survival would have "doubled or tripled."
Thao, Lane and Keung face additional charges for aiding and abetting in murder and manslaughter. Their state trial begins in June.
Chauvin was previously convicted of murder and manslaughter in a state court for Floyd's death and was sentenced to 22 and half years in prison. He also faced federal civil rights charges but plead guilty in December.
This is a developing story and will be updated with more information when it becomes available.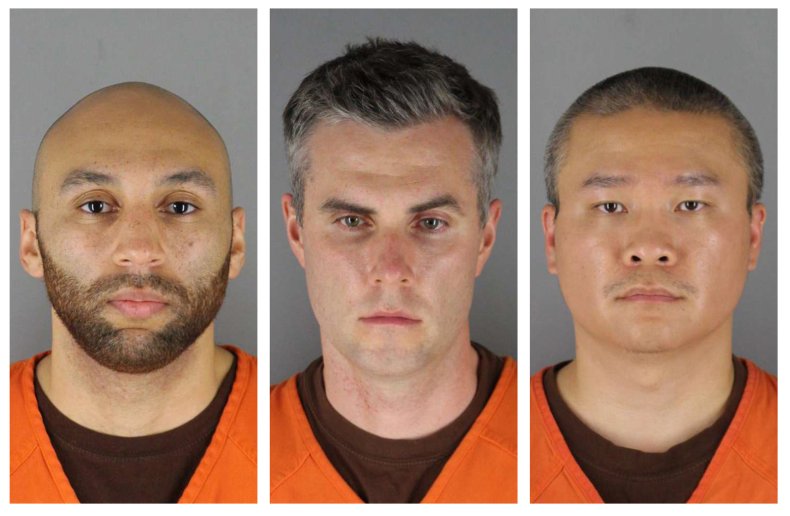 Correction 2/8/22 4:34 P.M.: This article was updated to reflect that Officer Nicole Mackenzie previously oversaw two of the three officers, not all three.