Transcripts of Lee Harvey Oswald's Calls to Soviet Embassy from the JFK File Release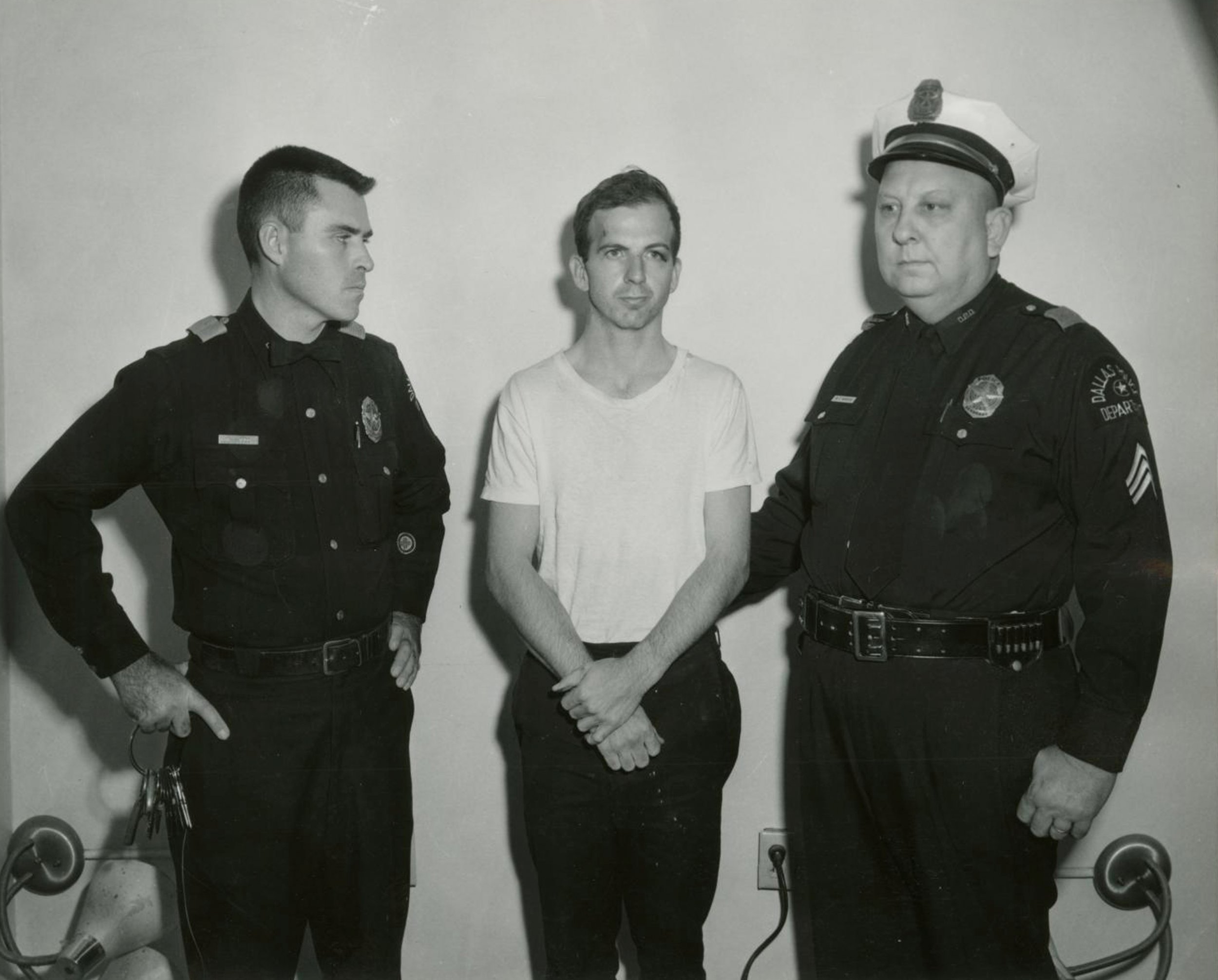 Weeks before assassinating President John F. Kennedy, an American with "poor Spanish" and "terrible, hardly recognizable Russian" called Soviet and Cuban Embassies in Mexico City, trying to secure long-term visas.
The man was Lee Harvey Oswald. Newly released files from the CIA detail his visit to Mexico City and efforts to secure passage from the United States.
Oswald sought visas for himself and his wife to travel to Odessa, a city in southern Ukraine. Oswald traveled to Mexico City and visited the Soviet embassy, but no photos were recovered of his visits, despite CIA efforts. His calls to the Soviet Embassy took place on September 27, 1963, and were translated by personnel at Mexico City embassies and provided to the FBI in a memorandum.
Related: Who Killed JFK? A Recap of Lee Harvey Oswald's Assassination Timeline
The same day, Silvia Duran, an employee of the Cuban Consulate who spoke Spanish, called the Soviet Embassy on Oswald's behalf on September 27. Oswald could not receive a Cuban visa without the Russians first approving a visa, and she asked where they were in the process. The Russians explained that they received Oswald's request for an extended visa to Russia with his wife, but that it would take four to five months to get an "answer from Washington" about approving it.
The Russians refused to recommend Oswald for a Cuban visa, where he knew nobody, because "we do not know him." The next day, Duran and Oswald called the Russian Embassy and he continued to call the Soviets to ask about the status of his visa. The last recorded phone call happened on October 1 and was released in the last batch of JFK files. It ended with the Russian hanging up on Oswald. Oswald departed Mexico on October 3 without a visa.
Oswald assassinated JFK on November 22. Below are excerpts of CIA-released transcripts of Oswald's presumed attempts to secure passage from the United States after killing the president:
September 27 at 10:37 a.m.
A person who sounds like an American speaking poor Spanish, later identified as Lee Harvey Oswald, telephones the Soviet Embassy.
Oswald: May I speak to the Consul?
Inside Voice: He is not in.
Oswald: I need some visas in order to go to Odessa.
Inside Voice: Please call at 11:30
Oswald: Until when?
Inside Voice: (Hangs Up)
September 27 at 4:05 p.m.
A woman's voice, speaking in Spanish, later identified as Silvia Duran, speaking from the Cuban Consulate, calls into the Soviet Embassy.
Silvia Duran: There is an American here who has requested an in-transit visa because he is going to Russia. I would like to know whom he spoke to at the Russian Embassy, because I sent him to you thinking if he got a Russian visa that I could then issue him a Cuba visa without any more processing. Who did he speak to? He claims he was told there were no more problems.
Inside Voice: Wait a minute. (The inside voice then explains to someone else on his side of the line that Silvia Duran is calling, that she is calling in reference to an American who says he had previously been to the Soviet Embassy)
Inside Voice 2: Please leave the name and number and we will call you back.
​September 28 at 11:51 a.m.
[A man] who admitted to speaking some Russian then gets on the line and speaks what is described as "terrible, hardly recognizable Russian." This person was later identified as Lee Harvey Oswald.
Oswald: I was in your Embassy and I spoke to your Consul.
Russian Embassy: What else do you want?
Oswald: I was just now at your Embassy and they took my address.
Russian Embassy: I know that.
Oswald: I did not know it then. I went to the Cuban Embassy to ask them for my address because they have it.
Russian Embassy: Why don't you come by and leave it then, we're not far.
Oswald: Well, I'll be there right away.
The same voice, still speaking in broken Russian, telephones the Russian Consulate. He speaks to a man identified as "Obyedkov."
Oswald: Hello, this is Lee Oswald. I was at your place last Saturday and talked to your Consul. They said they'd send a telegram to Washington and I wanted to ask you whether there was anything new, but I cannot remember the name of the Consul.
Obyedkov: Kostikov. He is dark?
Oswald: Yes. My name is Oswald.
Obyedkov: Just a minute. I'll find out. They say they have not received anything yet.
Oswald: Have they done anything?
Obyedkov: Yes, they say a request has been sent out, but nothing has been received yet.
Oswald: And what...
Obyedkov: (hangs up)