'Transparent' Star Jeffrey Tambor 'Vehemently' Denies Allegations of Inappropriate Behavior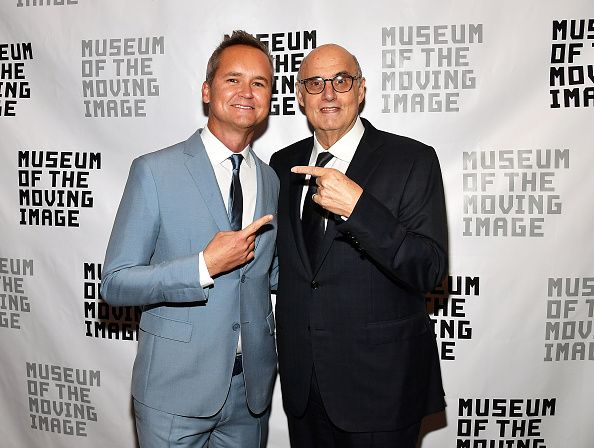 Another day, another accusation of inappropriate conduct by a man in Hollywood. This time it's Jeffrey Tambor, who stars as the transgender character Maura Pfefferman in Jill Soloway's Amazon hit Transparent.
A former assistant of Tambor's, who is transgender, reportedly posted the allegations in a private Facebook post. The exact nature of the alleged behavior is unclear, but Amazon has launched an investigation into the matter, a spokesperson confirmed to Deadline, which was first to report the news.
"I am aware that a former disgruntled assistant of mine has made a private post implying that I had acted in an improper manner toward her," Tambor told Deadline. "I adamantly and vehemently reject and deny any and all implication and allegation that I have ever engaged in any improper behavior toward this person or any other person I have ever worked with. I am appalled and distressed by this baseless allegation."
Amazon confirmed to Newsweek that it has initiated an investigation regarding Tambor but declined to comment further on the matter.
The allegations against Tambor come as Amazon Studios continues to grapple with an earlier incident. Nearly three weeks ago, Isa Hackett said that Amazon Studios head Roy Price had sexually harassed her. Hackett is the executive producer of Amazon's The Man in the High Castle and the upcoming Philip K. Dick's Electric Dreams and the daughter of iconic science-fiction author Philip K. Dick. She said she was in a cab with Price after an Amazon staff party when he told her, "You will love my dick."
The same day that Hackett went public with her allegations, Rose McGowan sent a series of tweets accusing Amazon of looking the other way when she told "the head of your studio" (presumably Price) that "HW" (presumably Harvey Weinstein) had raped her.
"We take seriously any questions about the conduct of our employees," Amazon said in a statement at the time. The company put Price "on leave of absence effective immediately," and a few days later he resigned. Through his lawyer, though, Price has since told The Wall Street Journal that he "vigorously contests" Hackett's description of the events.
On Monday, The Wall Street Journal published a report looking deeper into Price and Amazon. When Hackett first brought her complaint to the company in 2015, the report said, "Amazon conducted an investigation but didn't appear to seriously discipline Mr. Price, people who worked with him at the time said."