'Transracial' Influencer Oli London Reveals Plans for Penis Reduction Surgery
"Transracial" influencer Oli London has revealed that he's looking into getting penis reduction surgery, as his laundry list of cosmetic procedures continues to grow.
The social media star, who was born British and white, has spent an estimated $250,000 on around 20 surgeries in an attempt to make himself look Korean. He specifically wants to resemble BTS star Jimin.
And London, who has booked himself in for a full face and neck lift in Turkey in the coming weeks, has revealed to Newsweek that he has made enquiries about taking an extreme step in his physical transformation.
He said: "I don't want people to get offended by this, but in Korea, [the average] penis is like 3.5 inches, and I get trolled all the time. People say, 'Oh, you can't be Korean. You're not 100 percent Korean,' and I just want to be 100 percent Korean.
"I would even have a penis reduction so I'm, like, the Korean average. That's how far I'm willing to go. I can have it done in Thailand, and it will cost between $6,000 and $8,000. Thailand's cheaper. And to be honest, they do specialize in those kind of things in Thailand, because they have a lot of sex changes and stuff.
"It's very rare, because most people will get a penis enlargement. I know it does sound weird. I just want to be 100 percent Korean. My entire face will be Korean, I've done my chest. Like, what can I do next? I don't know.
"Like, my hands are too big... [It] just makes me feel closer to the country. I'm actually booked in for February 22. Then I'll be happy [with my looks]. The thing is, when I do surgery, I'm happy for like two months, and then I want more."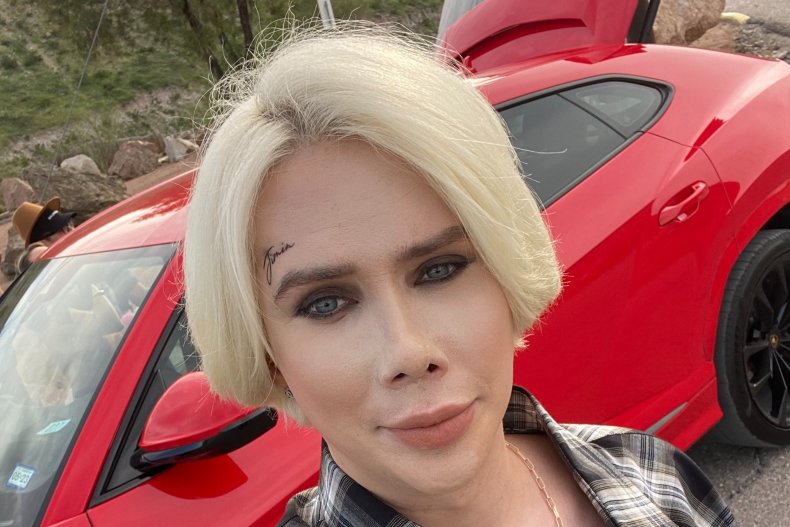 London also insisted that going under the knife for such a procedure does not unnerve him. "I don't get nervous about anything," he said. "Like, if it goes wrong, I'll just go get another surgery."
As for how he believes the procedure will affect his dating life in the future, he conceded: "You know, I think it would make it worse... I'll probably put a few people off. But I'm thinking, you know, I'm 32.
"I'm getting to that stage now where it's like, everybody's just using me or they cheat on me or they just want to make some money. I'm out of options!"
Read Oli London's full Newsweek interview here.