Travel Gifts They'll Actually Use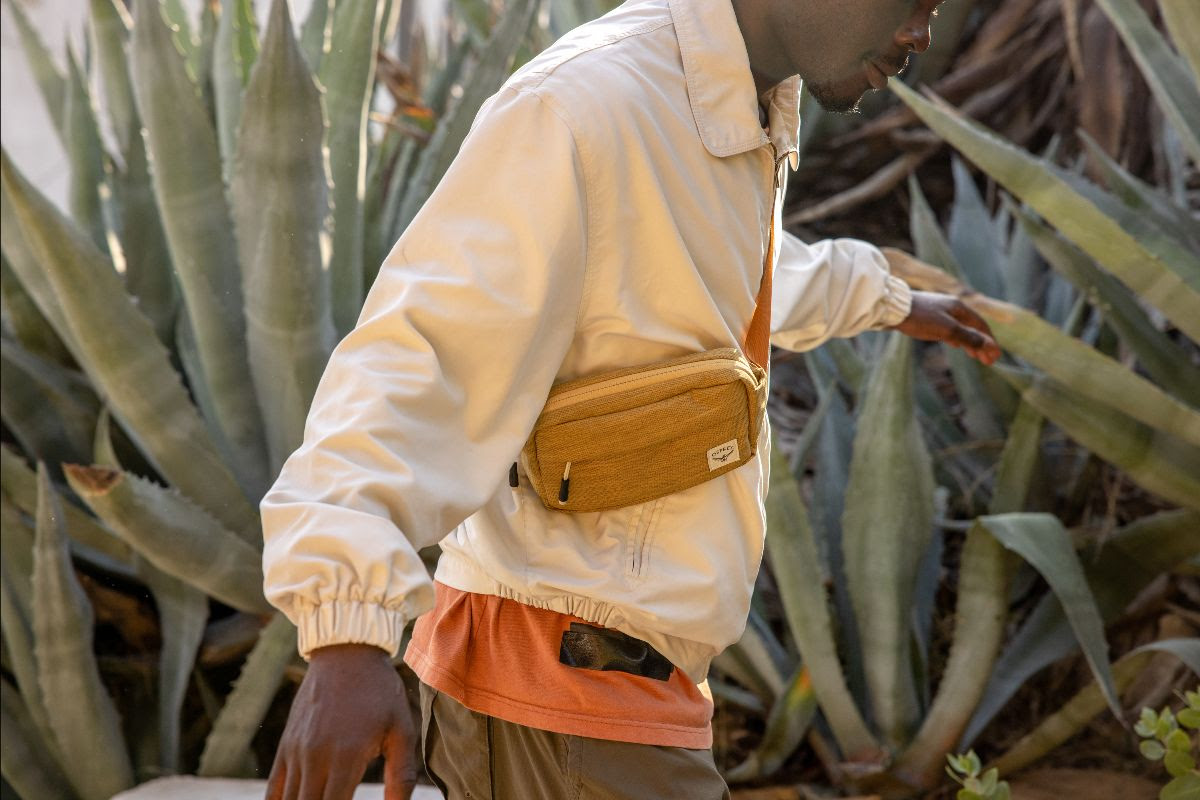 After a year of halted travel, the gift we all want this year? We are ready to see the world again. But short of a plane ticket or a dream trip to Antarctica, what do you get the travel lover in your life? Here are gift ideas perfect for once-upon-a-time frequent fliers, sustainability-conscious explorers, forgetful packers or anyone on your list that's eager to get out in the world again. And the best part: they're all under $100. As always, the prices listed may fluctuate over time.
Osprey Arcane Waist Pack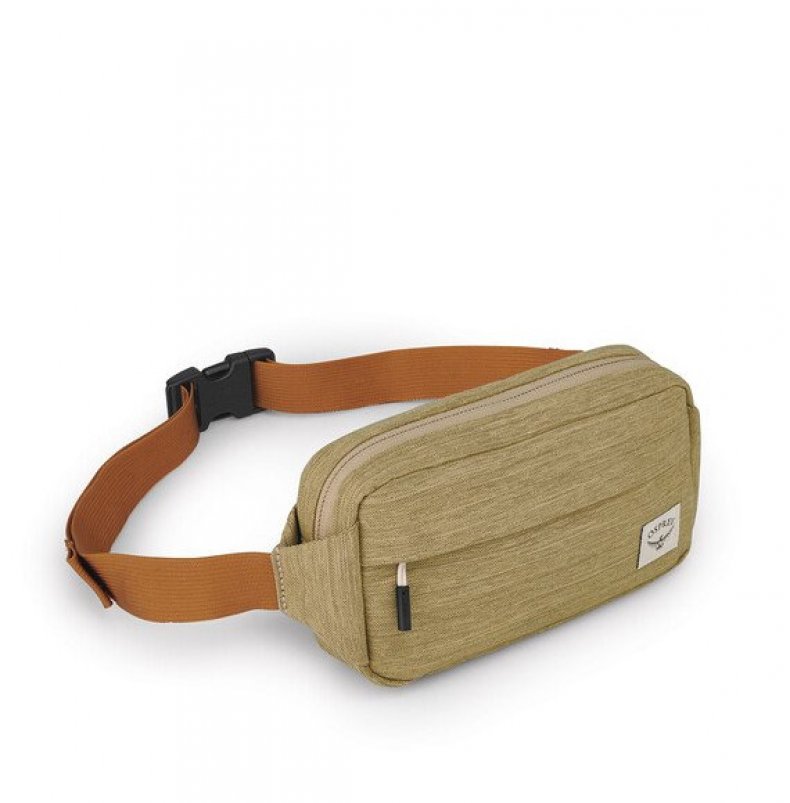 What they'll love: Every traveler needs to keep their essentials handy and this sustainably made waist pack feels extra good when you wear it.
"Where's my phone?" This question might be the constant refrain from your everyday life, but keeping your phone and wallet safe and secure is even more important when you're on the move and in constant motion. So, give the traveler in your life an Osprey Arcane Waist Pack that they can wear over the shoulder or around the waist. Bonus: It's made from Bluesign approved recycled fabrics and a PFC-free DWR coating that sheds moisture.
Paravel Cabana See-All Toiletry Case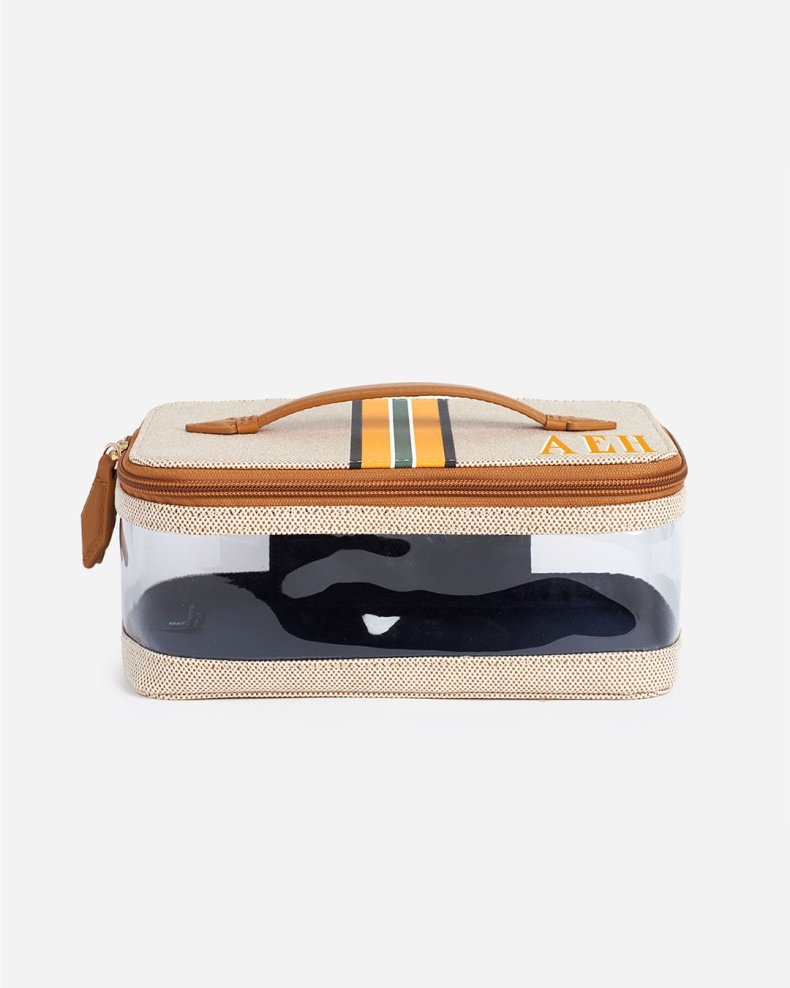 What they'll love: The makers of the first-ever carbon neutral suitcase now sell see-through cases for your travel essentials—a gift for the traveler who wants to lighten their footprint.
Perfect for the sustainability-focused traveler, the Cabana See-All Toiletry Case is made by Paravel, the brand behind the first 100 percent sustainable luggage. Carbon neutral certified in 2021, Paravel offsets all the emissions of their bags—from sourcing to assembly to shipping. Buy the suitcase for yourself and treat the fellow travelers in your life to this see-through travel cube. Each eco-crafted canvas case is made from two recycled water bottles and environmentally friendly coatings and leather finishes. And, you can even monogram it for the extra touch.
Grayl UltraPress Water Purifier Bottle Covert Edition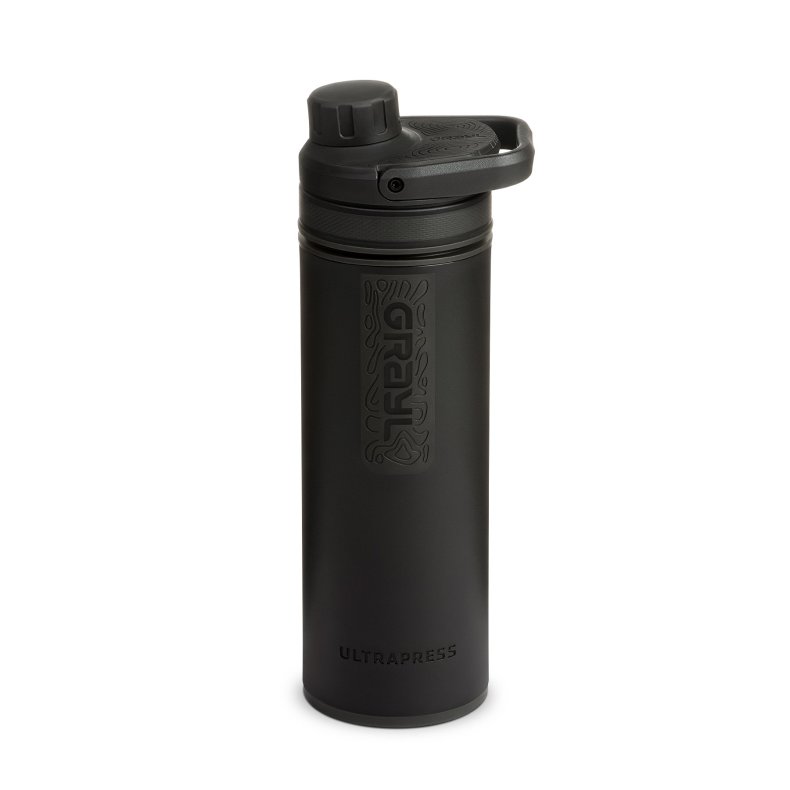 What they'll love: This new water-filtration bottle blends in and cleans up water, no matter how questionable, anywhere in the world.
The water bottle every traveler needs? Grayl UltraPress Water Purifier is a more compact version of their top-rated water filtration bottle. This purifying bottle is ideal for any travel from backpacking trips in remote locations to everyday city escapes. It removes all waterborne pathogens on all seven continents from any water source, and in no time at all—in 10 seconds, you'll have purified clean water to drink wherever you are. It fits into any cup holder or backpack pocket. It's the go-to water bottle for any traveler on your list.
Apple Air Tag and Otterbox Case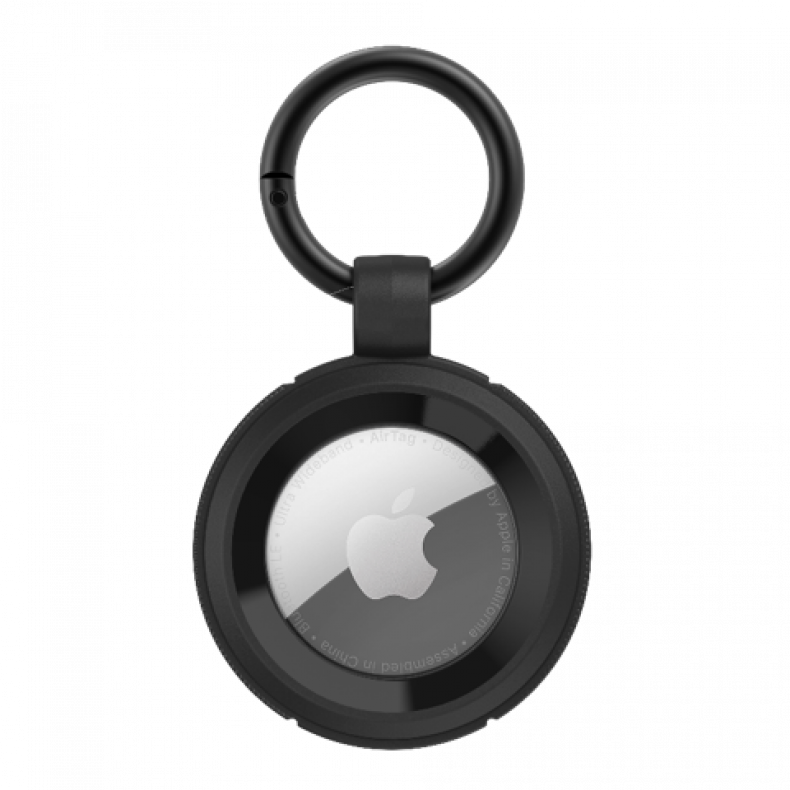 What they'll love: With travel more complicated than ever, keeping track of your things is one less thing to worry about.
Leave it to Apple to simply our lives; this year's new go-to gadget also makes traveling easier. AirTag keeps track of all your things: Slip it through your backpack, computer bag, purse and attach one to your keys, and you'll be able to track all your bags and thing in the Find My app. And for extra protection on the go, gift a traveler an Air Tag Otterbox case.
Buy AirTag at Apple from $29 and Buy Rugged Air Tag case at Otterbox for $19.95.
Kuju Pour Over Coffee Destination Set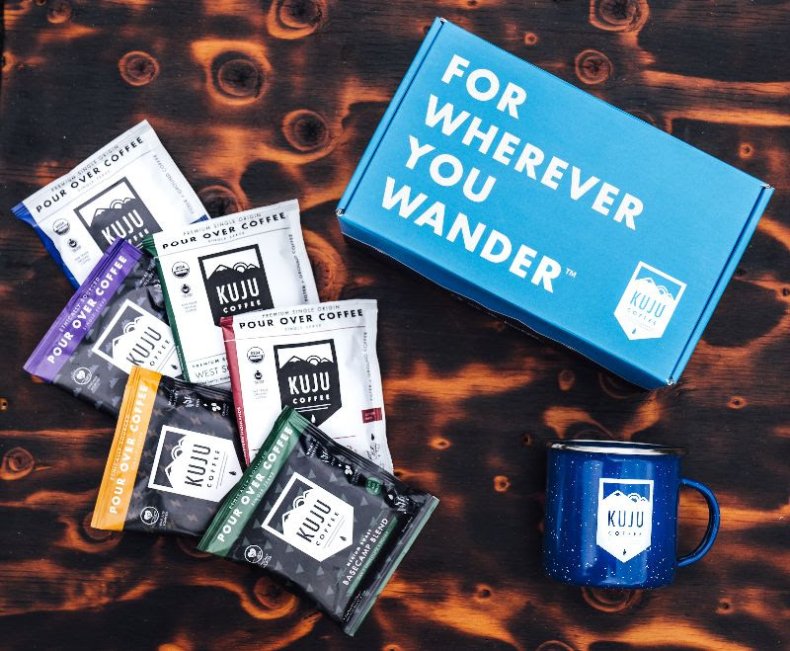 What they'll love: Wherever they go, they'll have convenient, eco-friendly craft coffee in their bag waiting for them.
From rolling out of your tent on top of Kilimanjaro to waking up in a hotel room in Brooklyn, your day is sure to start off right with a good cup of coffee. Kuju is the maker of the first single-serve portable craft pour-over coffee that's not only convenient to pack and use (two minutes and hot water is all you need), but they taste so much better than the bad-for-the-planet Keurig cups found in many hotel rooms.
Made from 100 percent wind power and nitro-flushed, these on-the-go pour-over packs ensure you will have a fresh cup of coffee no matter how long it's been in your suitcase. And perfect for the holiday season, their Destination Bundle includes three pour-over gift boxes and a travel-themed mug.
niLuu Vegan Silk Sleep Mask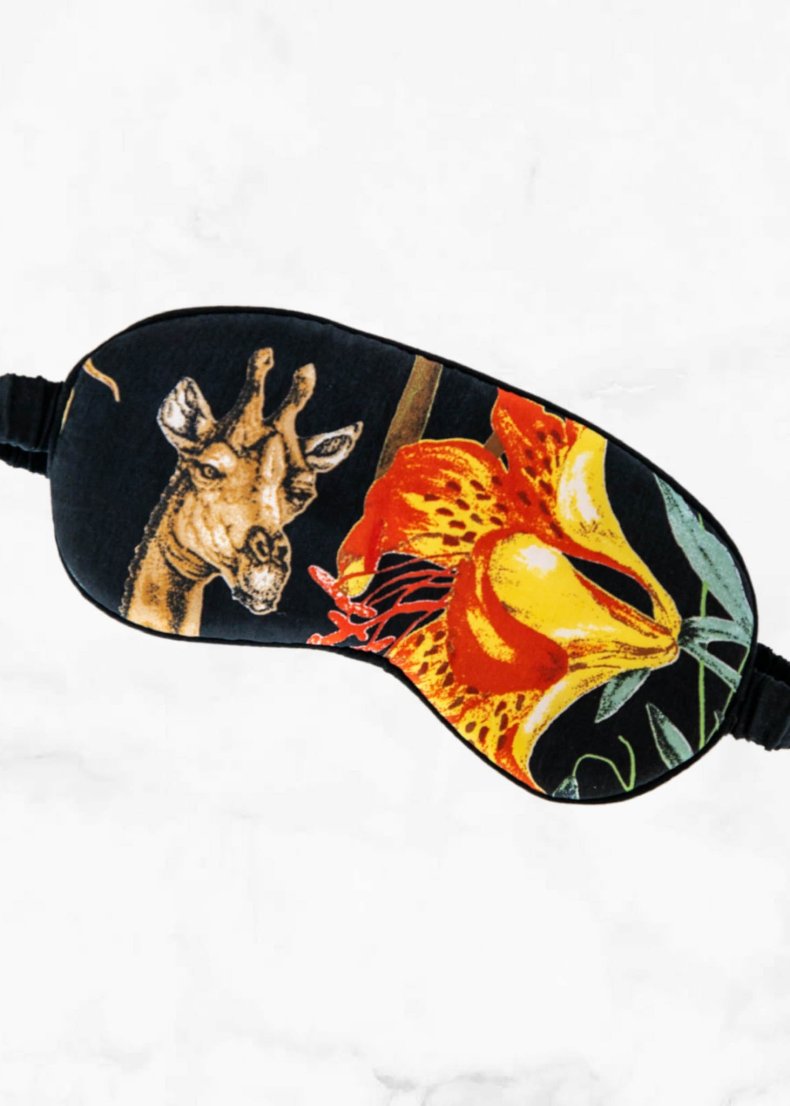 What they'll love: What do we all need? Sleep. What do travelers all want? To sleep on the go. This sleep mask is a feel-good gift as it's made with vegan silk and zero-waste emissions.
One thing we all need more of during this pandemic: quality sleep. Research (and anecdotal experience from this travel editor) shows a sleep mask will help you get deeper sleep. If you can shut out the world on a plane or a noisy train and get some much-needed shut-eye, you can tackle any travel snafu that comes your way. niLuu's makes its exclusive vegan PETA-approved silk with 100 percent recycled cotton harvest waste and zero-waste emissions.
Quantum Crumbs Food Maps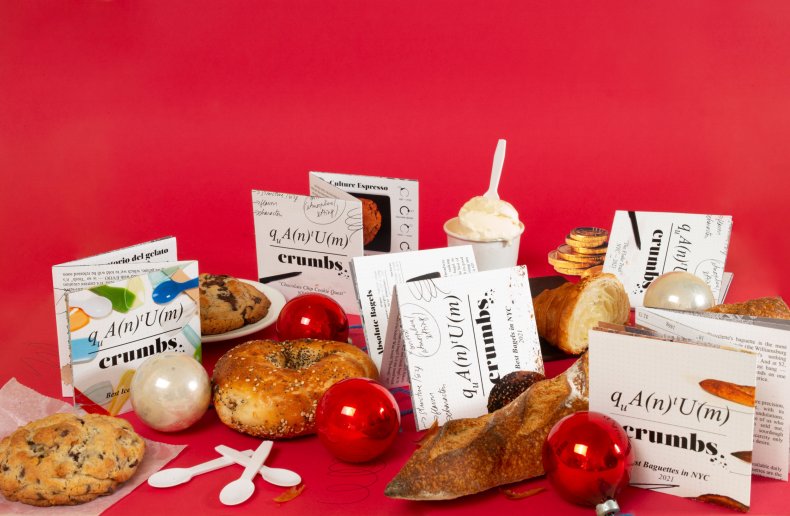 What they'll love: These pocket-sized food maps of NYC are thoughtful, unique gifts that are also wallet-friendly, perfect for anyone on your list.
Have someone on your list that travels for food? Inspire their next food quest with Quantum Crumbs Food Maps. Founded during the pandemic in early 2021 by two New Yorkers, a grounded travel journalist and a pastry chef, Quantum Crumbs seeks to "quantify the intangible—the taste, flavor, character, and je ne sais crumb of culinary science." From croissants and cookies to bagels, ice creams, and even baguettes, the duo has done all the research and taste testing for you with these beautiful print maps plotting the best NYC has to eat. Check out their holiday sale on their Instagram page: @QuantumCrumbs.
Buy at Quantum Crumbs for $10.
Newsweek may earn a commission from links on this page, but we only recommend products we back. We participate in various affiliate marketing programs, which means we may get paid commissions on editorially chosen products purchased through our links to retailer sites.