Watch: Trevor Noah Turns Trump's Covfefe Into an African Adventure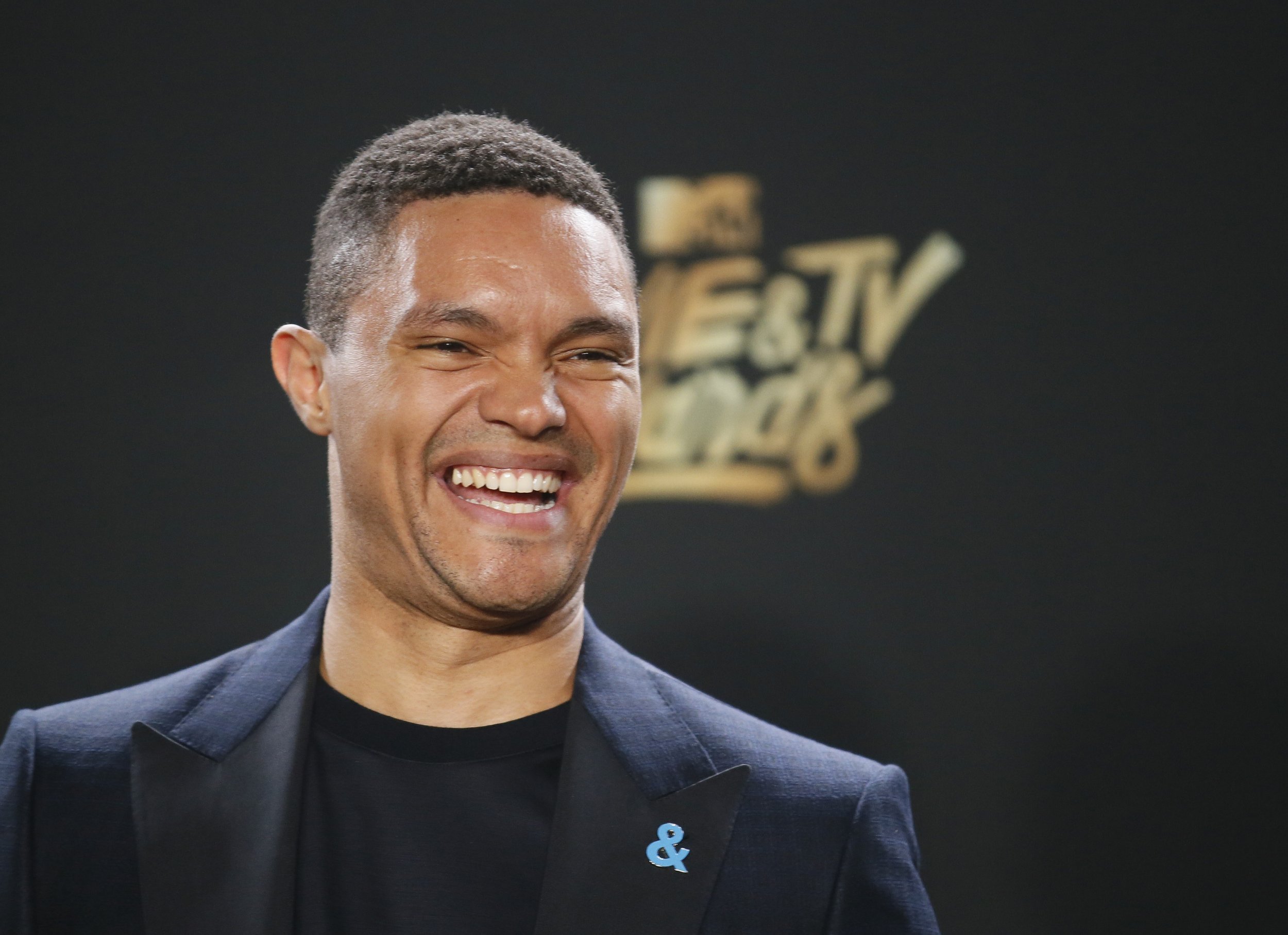 Trevor Noah has had his take on covfefe. And it's hilarious.
The South African comic has turned President Trump's infamous tweet into a two-and-a-half-minute video.
The clip, shared by The Daily Show, which Noah hosts, charts the mock adventures of an African child named Covfefe. Bemused by his apparently meaningless name, Covfefe grows up as the class joke, mistreated by bullies for his strange moniker.
But all that changes following Trump's tweet, and Covfefe swims from his African home to try and meet the U.S. president. Landing in New York, he is at first frustrated: Upon asking a bystander for help in meeting Trump, the bystander says: "I don't know, man, he doesn't really like immigrants."
Eventually arriving in Washington, D.C., Covfefe confronts President Trump, who is played by an actor with his back to the camera and gazing out the window. "Who are you?" the president asks without turning around. Alas, the moment of recognition is not captured on video: Covfefe begins to respond with "I am…" before the film cuts to a statement: "Covfefe: Based on a true typo."
Noah has been a regular critic of Trump's, but has also come in for heat for potentially offensive tweets. A tweet sent by The Daily Show 's account in May, which joked about Donald Trump transitioning to become Donna Trump, provoked sharp criticism from observers who accused the show and its host of transphobia.
Trump's covfefe tweet sparked innumerable questions, comments and jokes at the president's expense. But he attempted to take it in his stride, issuing a challenge to his Twitter followers to discover the true meaning of covfefe after deleting his original tweet.
And perhaps it wasn't a mistake after all: Sean Spicer, the White House press secretary, said in a serious tone on Wednesday that "the president and a small group of people know exactly what he meant." Indeed.