Halyna Hutchins Tributes Flood in for Cinematographer After Alec Baldwin Prop Gun Incident
Tributes have poured in for Halyna Hutchins, the cinematographer shot and killed after Alec Baldwin "discharged" a prop gun on the set of their movie, Rust, according to the Santa Fe Sheriff's Department.
Hutchins, 42, died shortly after being transported to a hospital in Albuquerque, New Mexico, on Thursday following the tragic incident that also left director Joel Souza injured. Souza, 48, was hospitalized. Actress Frances Fisher, who appears in the film, tweeted on Friday morning that Souza "texted me that he's out of hospital."
A Santa Fe Sheriff's Department official told Deadline in a statement: "Mr. Baldwin was questioned by investigators and released. No arrests or charges have been filed."
The Sheriff's Department further stated: "Santa Fe County Sheriff's deputies were dispatched to the Bonanza Creek Ranch movie set of the western 'Rust', October 21, 2021, when an 911 caller reported a shooting on the set.
"The sheriff's office confirms that two individuals were shot on the set of Rust. Halyna Hutchins, 42, director of photography and Joel Souza, 48, director, were shot when a prop firearm was discharged by Alec Baldwin, 68, producer and actor [His IMDB page says he is 63].
"Ms. Hutchins was transported, via helicopter, to University of New Mexico Hospital where she was pronounced dead by medical personnel. Mr. Souza was transported by ambulance to Christus St. Vincent Regional Medical Center where he is undergoing treatment for his injuries.
"This investigation remains open and active. No charges have been filed in regard to this incident. Witnesses continue to be interviewed by detectives."
As news of Hutchins' death circulated, a host of celebrities and friends took to Twitter to express their shock and share heartfelt tributes.
A statement on the official Twitter account of Brandon Lee, who was shot and accidentally killed on the set of his film The Crow in 1993, read: "Our hearts go out to the family of Halyna Hutchins and to Joel Souza and all involved in the incident on "Rust". No one should ever be killed by a gun on a film set. Period. 💔."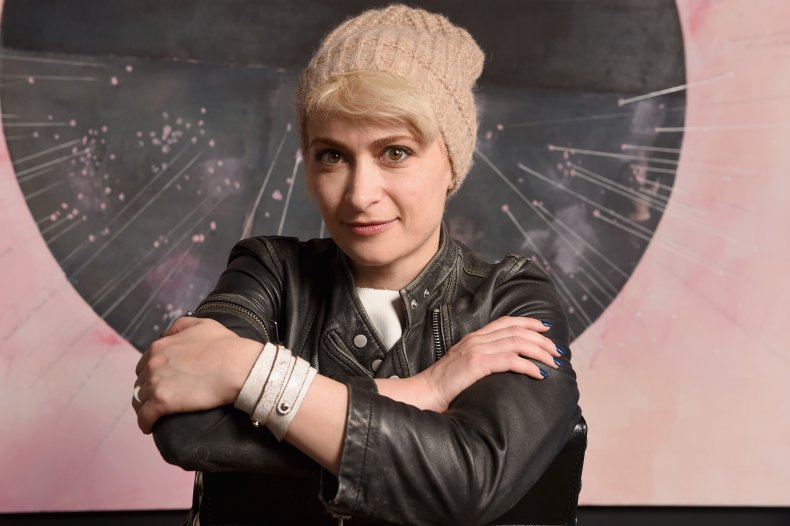 Actor Joe Manganiello posted a photo of Hutchins as he shared his own memories of having worked with her when she served as the director of photography on his 2020 film Archenemy.
"I'm in shock," wrote Manganiello. "I was so lucky to have had Halyna Hutchins as my DP on Archenemy. An incredible talent & great person. I can't believe this could happen in this day and age... gunfire from a prop gun could kill a crew member? What a horrible tragedy. My heart goes out to her family."
Adam Egypt Mortimer, who worked with Manganiello and Hutchins on Archenemy, tweeted in reaction to the news: "I'm so sad about losing Halyna. And so infuriated that this could happen on a set. She was a brilliant talent who was absolutely committed to art and to film."
Mortimer later reposted a Twitter thread from November 2020 that he had dedicated to her "brilliant" work at the time their movie was released, adding: "I was lucky to have known her and to have worked with her."
Lord of the Rings star Elijah Wood tweeted: "Absolutely horrifying and devastating news about cinematographer, Halyna Hutchins. My heart goes out to her family."
Guardians of the Galaxy director James Gunn stated that the tragedy was his "greatest fear" come true as he expressed condolences to those affected.
"My greatest fear is that someone will be fatally hurt on one of my sets," he said. "I pray this will never happen. My heart goes out to all of those affected by the tragedy today on Rust, especially Halyna Hutchins & her family."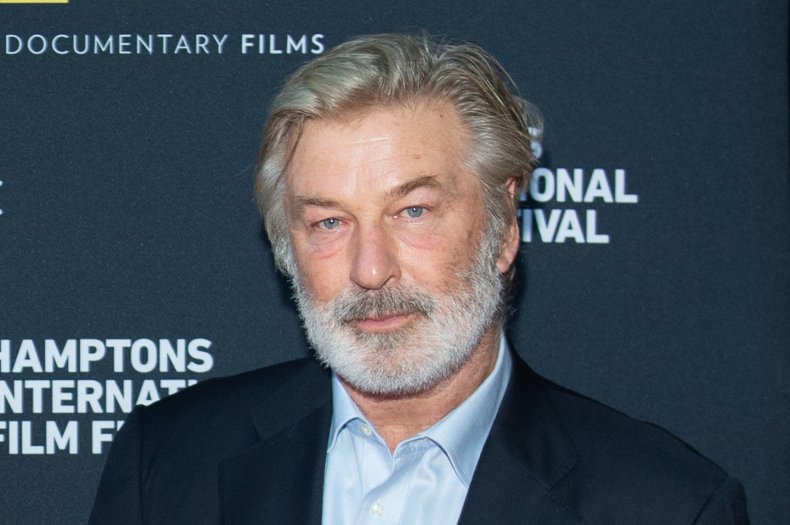 "Devastated" filmmaker Elle Schneider also posted a snapshot of her late friend, as she demanded answers to the tragedy that has rocked Hollywood.
"Sick and devastated to hear that my friend and rockstar cinematographer Halyna Hutchins was killed on set today in New Mexico," Schneider stated. "I don't have words to describe this tragedy. I want answers. I want her family to somehow find peace among this horrific, horrific loss."
"My heart goes out to Halyna Hutchins family," stated screen star Patricia Arquette. "What a heartbreaking loss. Sending prayers to Joel Souza. I'm sure everyone is devastated."
Black-ish actress Liz Jenkins also paid tribute to Ukrainian-born Hutchins, writing: "RIP Halyna Hutchins. I've worked on a few shows with guns involved and the safety protocols were so intense they ALMOST seemed excessive. There has to be better way. This is senseless."
Meanwhile, Screen Actors Guild-American Federation of Television and Radio Artists (SAG-AFTRA) President Fran Drescher and National Executive Director Duncan Crabtree-Ireland said in a statement: "We are devastated by this tragic news. Our hearts go out to the family of Director of Photography Halyna Hutchins who has passed away, and to Director Joel Souza who is injured and hospitalized.
"This is still an active investigation and we do not yet have all the facts. We will continue to work with production, the other unions, and the authorities to investigate this incident and to understand how to prevent such a thing from happening again."
Rust follows the story Harland Rust, played by Baldwin, an outlaw who has had a bounty on his head for as long as he can remember.
Filming has been suspended on Rust, which was written by Baldwin and Souza and also stars Travis Fimmel, Brady Noon, and Jensen Ackles.