Man Upset About Hotel Stay Posts Active Shooter Threat in Online Review
After an unsatisfying stay at a hotel in Florida, a guest posted a warning of an active shooter in a review for the property
Joseph McKinney stayed at the Hilton Cocoa Beach Oceanfront Hotel with his wife last week, according to the Miami Herald, but did not enjoy the experience.
After checking out Friday, August 23, he posted a negative review that, according to police, included threats of a mass shooting.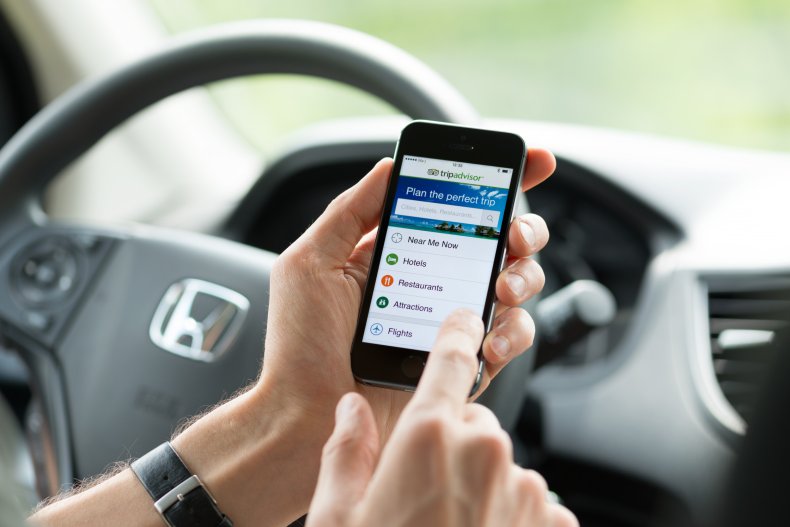 "Some of us are heavily armed and mentally ill and on the verge of snapping," he wrote. That, along with language about an "active shooter style event," caused the review to be flagged by the hotel's social media team, who reported it to Cocoa Beach police.
Officers placed the building under surveillance but after finding nothing unusual, shifted their focus to finding McKinney.
According to Space Coast Daily, local police worked with federal law enforcement agencies and the Broward County Sheriff's Office to determine his whereabouts over the weekend.
McKinney was taken into custody Sunday morning as he and his wife disembarked from a cruise ship at Port Canaveral, and was charged with written threats to kill, do bodily injury or conduct a mass shooting. He is being held on $25,000 bail.
McKinney told authorities that he was angry at the way the hotel had treated his wife, though he insisted he had no real intention to shoot anyone. He also blamed the review on his failure to take medications for unspecified mental health issues.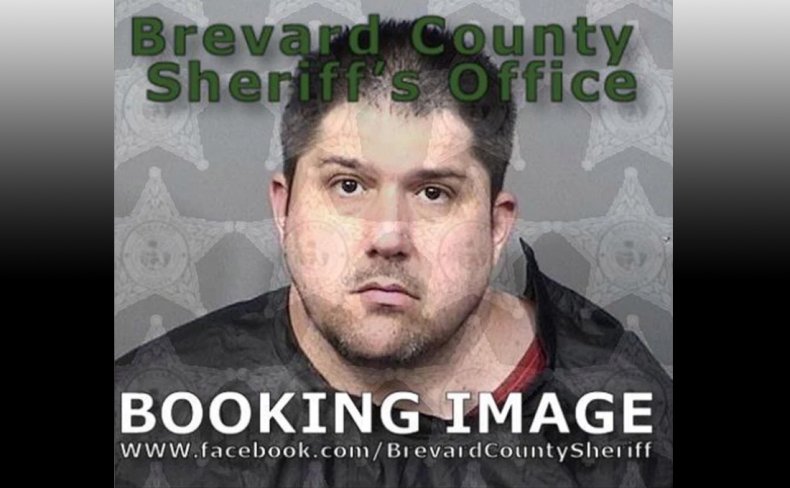 "Let this arrest send a message that we have zero tolerance for any threat of mass violence," said Cocoa Beach Police Chief Scott Rosenfeld in a statement. "The safety of our community is paramount, and we, as well as our law enforcement partners, are committed to carrying out that mission."
Online review systems have become increasingly important to hotels, restaurants and other businesses, but they can be abused in a variety of ways—from fake positive reviews written by proprietors to negative reviews by users who disagree with an business owner's political or social views.
N'Gina and Ian Kavookjian, owners of South Restaurant in Sacramento, complained it took Yelp almost a week to remove a review that called her a "field N-word" and her husband a "white slave owner."
A woman who claimed she was raped while on a tour listed on TripAdvisor said the travel-rating site told her to write a negative review of the tour operator. As a result, a petition was launched in March 2019 to demand TripAdvisor strengthen its user safety policies.
According to a survey conducted by The Guardian this year, of some 40 examples of reviews describing rape, assault and groping by staff members of hotels and other businesses, only four were flagged with a safety notice on TripAdvisor.
Correction: An earlier version of this story indicated McKinney posted his threats on TripAdvisor. A representative for TripAdvisor confirmed with Newsweek that he did review the hotel, but threats of an active shooter were not included in his comments. At this time, authorities have not revealed which site he posted a threat on.