Triple Crown 2019 Dates, Past Winners, Favorites, how Many Winners Have There Been?
The Triple Crown is one of the hardest titles to capture in sports and one that depends on just minutes of performance from the racers. Each year beginning in May, horses and their jockeys take to the track at the Kentucky Derby with the hope of winning the first of the three races required to win the Triple Crown title.
Each race takes place in a different state at a different track adding travel to the list of things that make winning the Triple Crown difficult. The horses and jockeys have to get used to three different tracks and travel while training during the weeks between the races.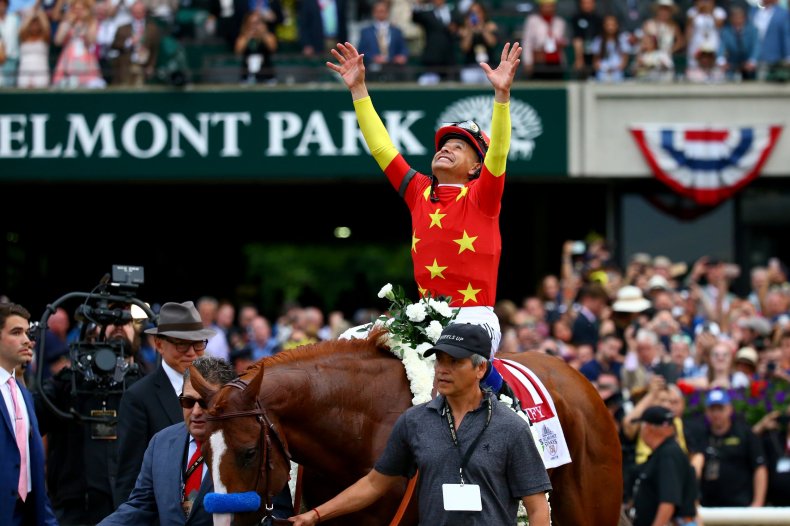 What is the Triple Crown?
The Triple Crown of Thoroughbred Racing is awarded to the three-year-old horse and jockey that wins the Kentucky Derby, Preakness Stakes and the Belmont Stakes all in the same year. The races are held in May and June every year and the races are each
When are the Triple Crown races in 2019?
Kentucky Derby - Saturday May 4, 6:50 p.m. EDT, Churchill Downs Racetrack
Preakness Stakes - Saturday May 18, TBA, Pimlico Race Course
Belmont Stakes - Saturday June 8, TBA, Belmont Park Race Course
The Kentucky Derby is always held on the first Saturday of May, the Preakness two weeks later and the Belmont three weeks after that.
Which race is the longest?
The final race, the Belmont Stakes it the longest of the three races at a mile and a half and also considered the most difficult.
How many horses have won the Triple Crown previously?
Justify was the most recent horse to win the Triple Crown with the 2018 victory over the other horses. Before that there were only 12 other winners, meaning if a horse wins this year it will be the 14th horse to ever complete the feat.
Which horses are Triple Crown winners?
2018 Justify
2015 American Pharoah
1978 Affirmed
1977 Seattle Slew
1973 Secretariat
1948 Citation
1946 Assault
1943 Counter Fleet
1941 Whirlaway
1937 War Admiral
1935 Omaha
1930 Gallant Fox
1919 Sir Barton
Which horses were favorites to win before the Kentucky Derby?
The horse Omaha Beach was the favorite to win the Kentucky Derby this year with jockey Mike Smith riding him, the same jockey that won the Triple Crown in 2018 on Justify. The horse's name is similar to that of the third horse to ever win the Triple Crown in 1935, named Omaha. Game Winner had the second-best odds of winning the Derby ahead of the race with Roadster in third as of the Wednesday before the race.