Triple Murder Suspect Represents Himself in Trial to Tell 'Story Better'
A triple murder suspect in Maine has represented himself in his own trial as he believed he could "tell the story better."
Thomas Bonfanti, 65, was charged with fatally shooting Shawn Currey, 57, Jennifer Bryant Flynn, 49, and Samuel Powers, 33, at three different homes in the Washington County towns of Machias and Jonesboro, in February 2020.
In his opening statement in Calais District Court last week, Bonfanti called the victims "drug addicts" and said the deaths were a result of "self-defense," according to WMTW.
Regina Long was also shot in the same home as Currey but managed to survive the attack.
Bonfanti later claimed he had learned a large amount of money was missing from a local American Legion and said it had been used for someone's drug habit, and that the victims were somehow involved, according to Bangor Daily News.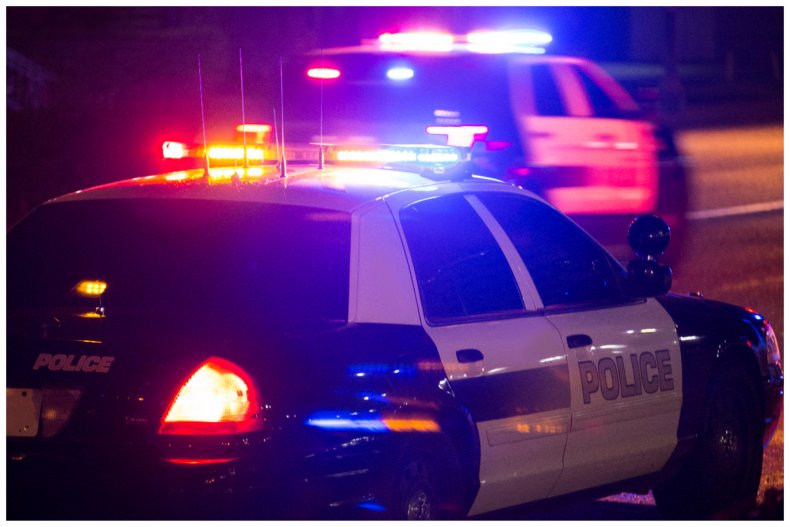 Last week, Long testified that Currey had let Bonfanti into the home and were all in the kitchen where they had coffee when the suspect allegedly pulled out a gun and shot them both.
"I was kind of happy to see him. He was my friend. He used to come to me and talk to me about his problems. I gave him a hug and invited him to sit down," she told the court, per Bangor Daily News.
According to the WMTW, prosecutors claimed Bonfanti had been set out with a plan and intended to kill.
The state rested its case on Tuesday after it presented its evidence to the court over four days.
As Bofanti started his defense, he said he wanted a former assistant at the Machias American Legion to testify.
But the state said the testimony would be irrelevant to the case and the judge later agreed the jury would not hear the testimony.
According to WMTW, Bonfanti is expected to take the stand later Wednesday.
Newsweek has contacted the Washington County Sheriff's Office for comment.
According to the Gun Violence Archive, a database that collects information about fatal shootings from across the U.S., there have been eight gun-related deaths in Maine this year.
Newsweek has reported on numerous fatal shootings that have taken place across the state of Maine.
Earlier this year, a toddler was shot and killed in the state when a dispute between two brothers over a T-shirt turned deadly.
Maine State Police said that Octavia Huber Young was fatally shot alongside two men who sustained non-fatal injuries during the alleged argument.