Trisha Paytas Shares TikToks She Alleges Show the D'Amelios and James Charles Using the N-Word
Trisha Paytas isn't slowing down on her criticism of the D'Amelio family or James Charles. On Friday morning, the controversial Internet star posted two unverified videos that she alleged show James Charles, Dixie D'Amelio and Charli D'Amelio using the N-word while singing.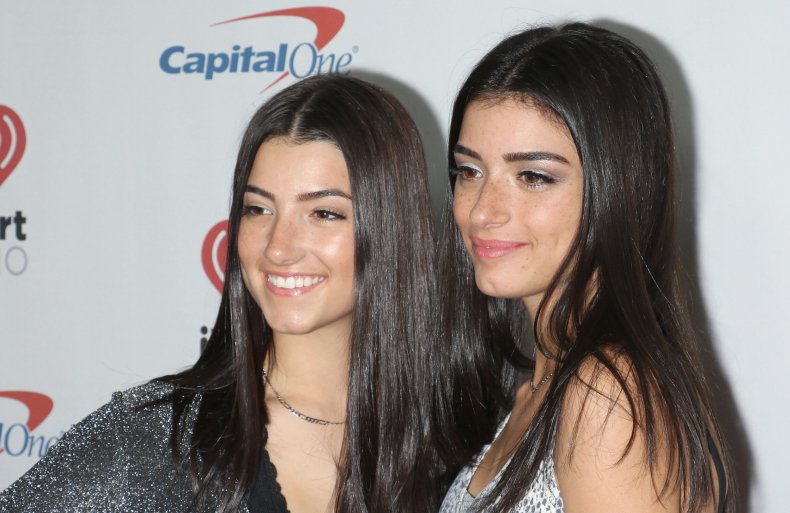 It comes after Paytas slammed 21-year-old makeup guru Charles for being friends with Charli, who is only 16. To Paytas, Charles's friendship with the minor was "predatory."
Paytas started the N-word claims with a video of Charles. Audio of what appears to be Charles singing is heard before Paytas added her own commentary.
"I guess the N-word is only okay when James Charles says it," Paytas said. "Am I the only one who has to apologize for saying that disgusting word? Like, they get a free pass? If you're gonna call me out, make sure your closet is real clean of skeletons."
Paytas also claimed, "this isn't the only time he said it."
Then, she moved on to the D'Amelio sisters. First, Paytas posted a video of the girls in a car with a song as the subject of dispute. But the most important thing, Paytas claimed, was that D'Amelio danced to a version of Paytas singing "F*** Tha Police" from ten years ago. In it, Paytas said the N-word.
"I said this 10 years ago and have since apologized numerous times; u danced and smiled to it YESTERDAY!" D'Amelio said. "where's ur apology ?? Not cool in 2020 girl."
Apparently, the post was a jab by D'Amelio at Paytas for her own controversies. It came after Paytas jumped into the D'Amelio snailgate controversy with commentary, after Charli lost around 1 million followers from a controversial YouTube video.
"I couldn't find the sound for this dance so I chose a random one," Dixie captioned the video, apparently sarcastically, according to Insider. "Hope that's okay!! Anyways let's get back to the RENEGADE!!"
The video is no longer visible on D'Amelio's TikTok page, as it seems to have been deleted.
On Thursday night, Charles claimed Paytas is only relevant because of her own controversies, and named her as a former N-word user. "the only reason she is in the spotlight is because she has said racist things, she has said the 'N-word,' she's done blackface, she offended the trans community, she offended the DID community, she said Hitler wasn't that bad of a guy, voted for Trump [Note: Paytas claimed to vote for Joe Biden on her social media accounts], and has started a fight with about every single other creator on this platform," Charles said in a TikTok.