Charli D'Amelio might quit TikTok. The internet celebrity just addressed the major video backlash that caused her to lose nearly a million followers on TikTok Thursday and revealed the fame may not be worth the pressure.
In a live video, the 16-year-old broke down in tears over the hateful words many have slammed her with this week after she and sister Dixie D'Amelio were accused of disrespecting a private chef.
"You can not like me but not attack the way I look of the fact that you don't want me here," she said. She began to get tearful. "That's where I kind of draw the line. Seeing how people reacted to this, I don't even know if I want to do this anymore. This is messed up stuff that people are saying."
D'Amelio continued with specifics of death threats and harsh words that netizens have thrown at her. "People telling me to hang myself and blatantly disrespecting the fact that I'm still a human being is not okay at all."
With full tears, D'Amelio made her point: it's okay to hate on the controversial behavior. But not on the teen as a person. "You can hate on me for whatever I've done but the fact that all of this is happening because of a misunderstanding...I just feel like that's not okay."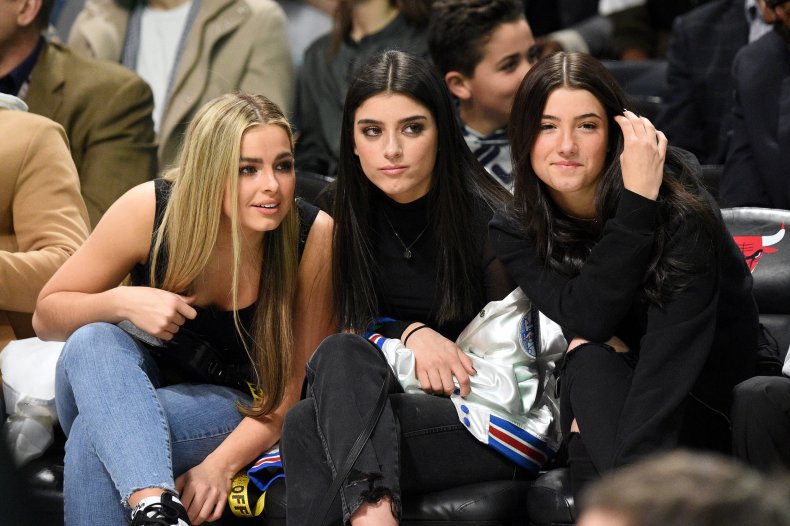 "If this is the community that I'm in, and this is the community that I put myself in, I don't know if I want to do that anymore," D'Amelio's segment ended. "And I know that this is going to be a huge joke to whoever sees this but, like, at the end of the day, just be nice. Don't tell people to kill themselves. You can say I'm disrespectful. You can say I don't have human decency, but at the end of the day, I'm still a person no matter how many followers I have."
D'Amelio is TikTok's largest creator. She reached 99 million followers on Tuesday but since, has lost around a million from the recent controversy.
It all started when D'Amelio uploaded a family dinner party video to YouTube on Monday. In it, D'Amelio and sister Dixie were accused of being disrespectful when served snails by the family's chef, Aaron May. Dixie claimed to throw up the snails, while both girls were slammed for discarding the food and being generally rude about the meal.
May wasn't offended, though. In an interview with The Hollywood Fix, he claimed he didn't expect the TikTok stars to enjoy the acquired taste. Instead, it was meant to be a funny interaction.
Makeup YouTuber James Charles also appeared in the video, and he stuck up for D'Amelio, too. "[T]his charli situation is NOT sitting right with me... 100M followers in one year & y'all expect her to know how to be a perfect role model?" he tweeted on Thursday. "[D]eath threats because she's a picky eater & made a joke about a milestone? 30+ year olds dragging someone half their age? feels familiar."
In addition to being called disrespectful, a main talking point from haters was that D'Amelio wasn't satisfied with reaching 95 million followers in one year. She explained she was hoping for 100 million.