Troops 'Must Prepare to Fight in Europe' Amid Russia Threat: UK Army Chief
The United Kingdom's Army Chief Sir Patrick Sanders said that British troops "must prepare to fight in Europe" as the Russia-Ukraine war rages on.
"There is now a burning imperative to forge an Army capable of fighting alongside our allies and defeating Russia in battle," Sir Patrick said, writing to his charges after he took over his new post on Monday, according to The Independent. "We are the generation that must prepare the Army to fight in Europe once again."
The British government announced plans last March to lower the number of personnel of its regular Army from 82,000 to 72,500 by 2025. The Army had about 76,500 regular soldiers at the time of the announcement.
"Russia's invasion of Ukraine underlines our core purpose to protect the UK by being ready to fight and win wars on land," Sir Patrick added.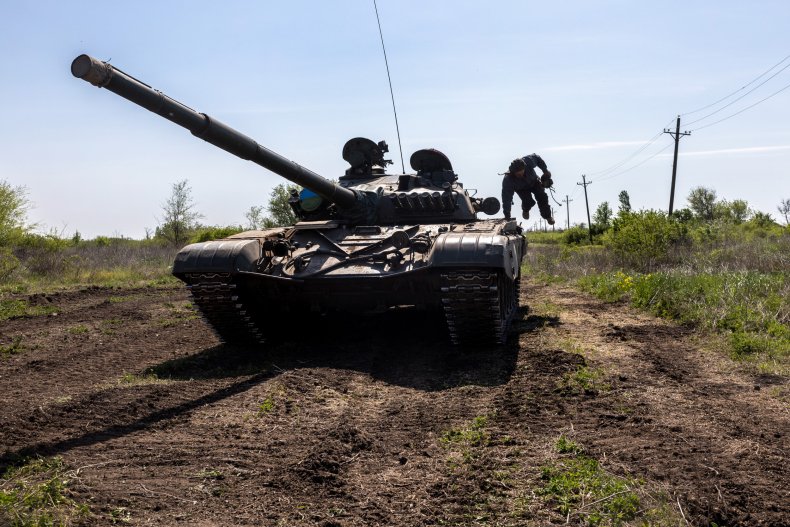 His remarks come after Prime Minister Boris Johnson visited Kyiv on Friday where he said that the war in Ukraine might take longer to end.
After his visit to the country's capital, the prime minister warned that Russian President Vladimir Putin's war is "entering a new phase," and that he "would not stop at dismembering Ukraine" if Russian troops achieve their goals.
"I am afraid that we need to steel ourselves for a long war, as Putin resorts to a campaign of attrition, trying to grind down Ukraine by sheer brutality," Johnson wrote in The Sunday Times, according to Sky News.
"The UK and our friends must respond by ensuring that Ukraine has the strategic endurance to survive and eventually prevail," the prime minister added. "Everything will depend on whether Ukraine can strengthen its ability to defend its soil faster than Russia can renew its capacity to attack."
NATO Secretary-General Jens Stoltenberg echoed his remarks, saying that Russia's invasion could last for "years," during an interview published in the German weekly Bild am Sonntag on Sunday, the Associated Press reported.
He also called for allies to continue supporting Ukraine "even if the costs are high, not only in terms of military aid, but also because of the increase in energy and food goods prices."
Russia May Increase Its Troops in Ukraine
Meanwhile, with four months into the war, Russia might increase its troops in Ukraine, according to Mark Voyger of the Transatlantic Defence and Security Program at the Center for European Analysis.
The former adviser to the U.S. Army warned Saturday that Belarusian troops could potentially be deployed into Ukraine as the Belarusian military is set to conduct training this month and in July in the Gomel region, which closely borders Kyiv.
"These drills will cause serious concern because, unfortunately, Russia and its allies have consistently been using military drills as a mask to cover their aggressive actions," said Voyger.
Newsweek reached out to the British government's communications office for comment.