Trudeau Throws Shade at Trump, Saying Canada Will 'Always' Remain a Country of Laws Despite Other Countries
Canadian Prime Minister Justin Trudeau pushed back against President Donald Trump's suggestion that he might try to interfere in our northern neighbor's judiciary if it served the interests of the United States.
Trump told Reuters on Tuesday that he could intervene in the ongoing case of Chinese Huawei Chief Financial Officer Meng Wanzhou, who was detained on December 1 in Vancouver, if it would help him make a trade deal with Beijing.
"If I think it's good for what will be certainly the largest trade deal ever made—which is a very important thing—what's good for national security—I would certainly intervene if I thought it was necessary," he said.
Asked on Wednesday about Trump's comments, Trudeau said that Canada would proceed according to its own national laws.
"Regardless of what goes on in other countries, Canada is and will always remain a country of the rule of law," the prime minister said, CBC News senior correspondent Katie Simpson reported.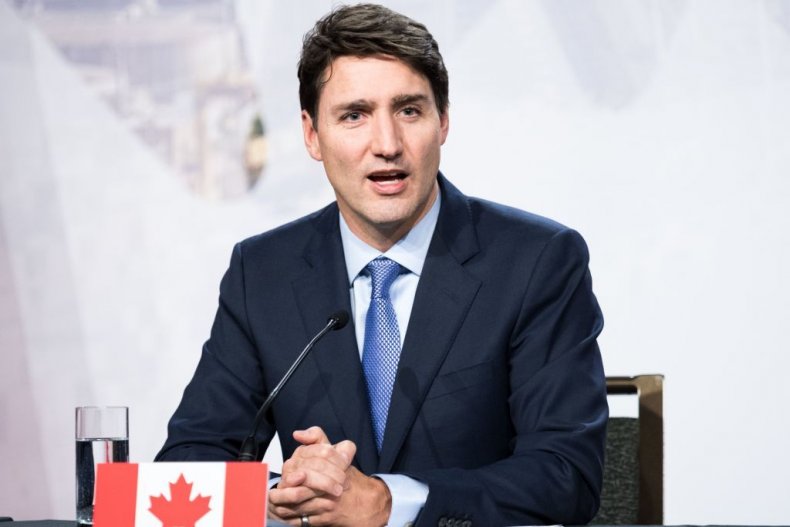 Meng was released Tuesday on bail of $7.5 million ($10 million Canadian dollars), but is required to wear an electronic tracking bracelet and will be monitored around the clock by a private surveillance firm, the National Post reported. The high-profile Chinese businesswoman is accused of misleading financial institutions about dealings between her multinational and Iranian telecommunications companies in violation of international sanctions. She faces possible extradition to the U.S.
Analysts have suggested that the arrest of Meng, who has been compared to Facebook's Sheryl Sandberg, could harm ongoing trade negotiations between Washington and Beijing. Trump and his Chinese counterpart, Xi Jinping, met at the beginning of the month during the G20 Summit in Argentina, with the president agreeing to temporarily forgo additional tariffs on China's imports in exchange for concessions from Beijing.
Many were quick to suggest a link between Trump's trade negotiations and Meng's arrest in Canada, although the White House has said that the president was unaware that the CFO would be detained during his face-to-face discussions with Xi. Experts have argued that Washington has targeted Meng and will possibly go after other prominent Chinese citizens to pressure Beijing as trade talks continue. Canada, however, has maintained that its judiciary has been operating independent of U.S. influence.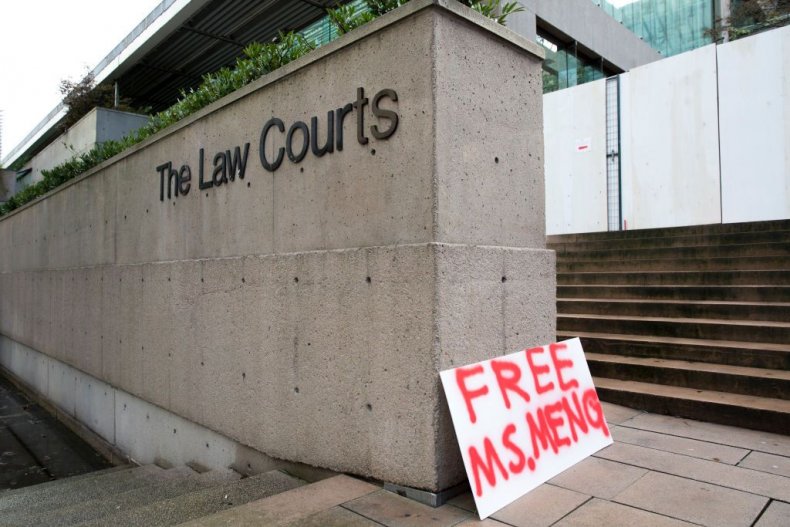 "This is a situation where there has been no political interference at all," Canada's Minister of Foreign Affairs Chrystia Freeland said on Tuesday.
In what some have speculated is a tit-for-tat response, China detained former Canadian diplomat Michael Kovrig this week. Beijing has said that the Hong Kong-based organization for which Kovrig now works was not properly registered in China. Beijing News reported that Koving was being investigated for "activities that harm China's national security."
Trudeau said on Tuesday that his government was "engaged" with the case and is taking it "very seriously," according to CTV News. "And we are, of course, providing consular assistance to the family," he said.