'Oslo': The Riveting True Story Behind New HBO Film
HBO's newly unveiled historical drama Oslo has proved that a picture really is worth a thousand words, particularly when an image stands to attempt to foster peace in the Middle East.
The film tells the story of the top secret meetings that led to the historic 1993 handshake of Israeli Prime Minister Yitzhak Rabin and the head of the Palestine Liberation Organization Yasser Arafat before U.S. President Bill Clinton.
Starring Andrew Scott and Ruth Wilson as Norwegian husband-and-wife team Terje Rød-Larsen and Mona Juul, it tracks the journey of how an almost implausible idea culminated in the photo opportunity on the White House lawn.
And while viewers of the HBO film will either be reminded of the moment—or learn about it for the first time—here's a look at the true story behind it all.
More than just a photo opp, the meeting of Rabin and Arafat was held to facilitate the signing of Oslo I, formally known as the Declaration of Principles (DOP).
The pact, the first part of the Oslo Peace Accords, put forth a timetable for the Middle East peace process, planning the set-up of an interim Palestinian government in Gaza and Jericho in the West Bank.
And while figureheads on both sides hashed out details of the complex agreement in a series of back channel meetings, Norwegian couple Juul and Rød-Larsen played an integral role in mediation.
In April 1992, Rød-Larsen—who was then working at Norwegian think tank the Fafo Institute—suggesed to an Israeli politician that Norway act as an intermediary between Israel and the PLO, according to a CNN timeline.
He then joined forces with his wife Juul—an official in the Norwegian Ministry of Foreign Affairs—to bring the plan to fruition.
In September of that year, Norwegian State Secretary Jan Egeland traveled to a top secret meeting in Tel Aviv, Israel, to formally offer his help.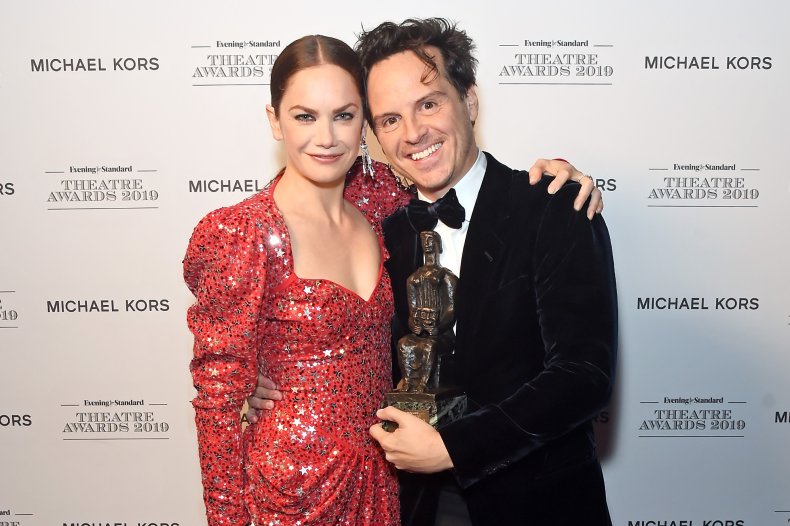 Between December 1992 and April 1993, 14 meetings were held on neutral ground in London and Norway, between Professor Yair Hirschfeld and the PLO's Ahmed Qurei.
Israeli Foreign Ministry Director General Uri Savir then stepped in to replace Hirschfield at the meetings, after Qurei insisted on speaking with an official representative of the Israeli government.
The two would meet for discussions 11 times between April and August of 1993.
On August 19, 1993, Israeli Foreign Minister Shimon Peres witnessed the signing of an agreement between Savir and Qurei after flying to Oslo, Norway, in secret.
As a result, the PLO on September 10 reiterated its stance that it recognized Israel's right to exist, while Israel acknowledged the PLO as the sole representative of the Palestinian people.
That same day, Clinton announced that talks had resumed between the United States and the PLO, clearing the way for Arafat to travel to the U.S.
Three days later, on September 13, 1993, the Oslo Accords (Oslo I) were signed by Peres and Mahmoud Abbas—also considered one of the architects of the process—in Washington, D.C., witnessed by Arafat and Rabin.
The landmark moment led to Peres, Arafat and Rabin being awarded the Nobel Peace prize in October 1994, 11 months before a second agreement, commonly dubbed Oslo II, was signed.
"You are showing that it is not by weapons, but by will and by words that peace becomes a reality," Clinton told a crowded White House East Room.
In July 2000—five years after Rabin was assassinated at a peace rally in Tel Aviv—Clinton's attempts to achieve a final agreement between both sides failed when they met at Camp David.
While the ultimate goal has yet to be achieved, the story of Mona Juul and Terje Rød-Larsen's involvement in the talks proved so compelling that it inspired J.T. Rogers to write the Tony-winning play Oslo.
In an interview with The Hollywood Reporter in 2017, Rogers admitted that he was "embarrassed" to not have known anything about the couple's story until he met them via his director Bartlett Sher, whose children went to school with theirs.
"I think it's because the real story is so impossible," he explained. "Some of the people involved had also worked hard to keep it on the QT so they wouldn't seem self-aggrandizing.
"But I think that the people involved in diplomacy almost never get credit. In a weird way, their power or effectiveness comes from their not getting credit."
The film also stars Jeff Wilbusch (Uri Savir), Salim Dau (Ahmed Qurei), Waleed Zuaiter (Hassan Asfour), and Doval'e Glickman (Yair Hirschfeld).