Because of Democrats, Trump Has 55 Percent Chance in 2020, Michael Bloomberg Says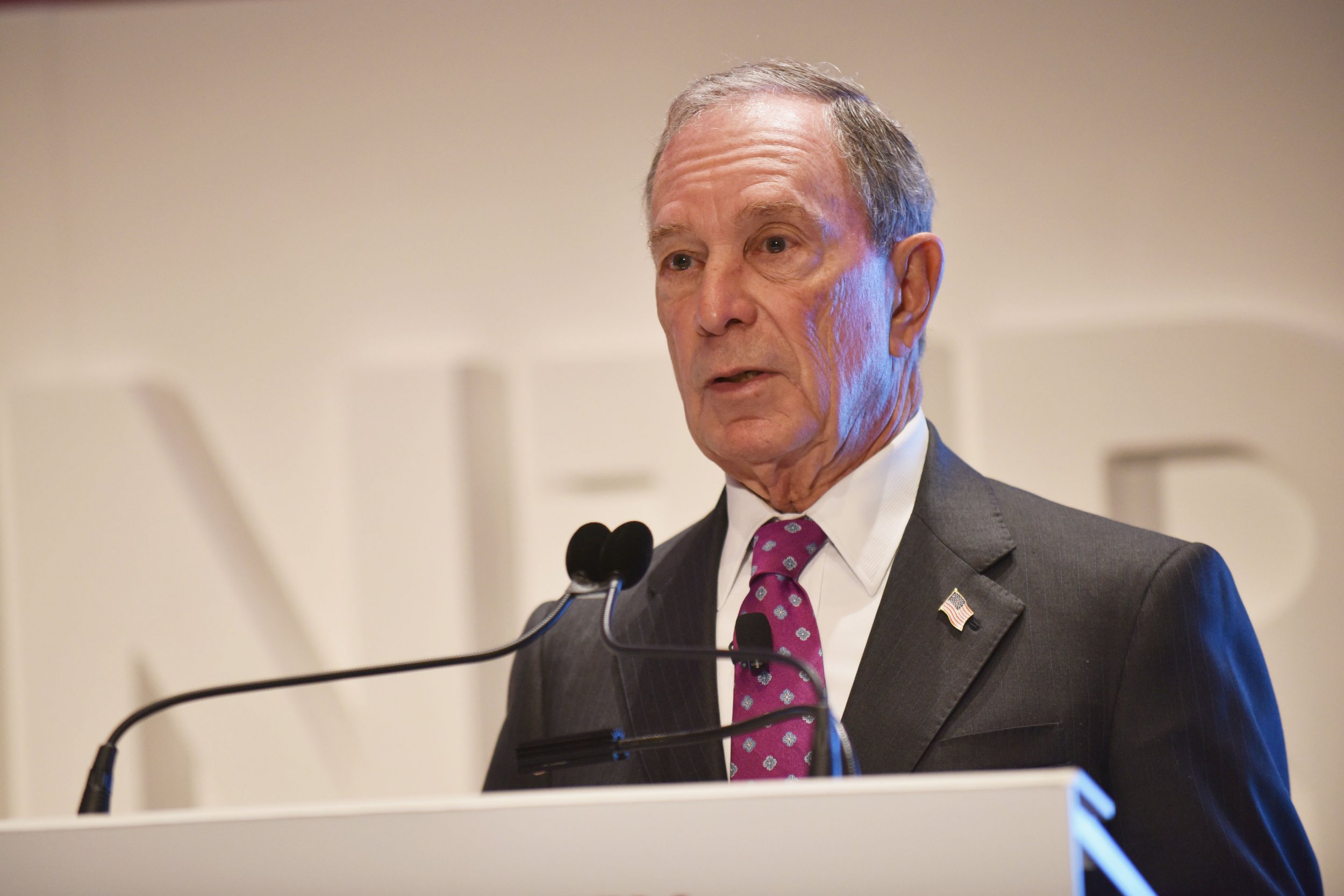 Forget the questionable tweets, the thus-far failed attempt to repeal and replace Obamacare and even the ongoing chaos at the White House. None of that matters when it comes to the long-way-off 2020 presidential election, according to billionaire and former New York City Mayor Michael Bloomberg.
Instead, it's the Democratic Party's ineptitude or ability to create a clear message that he says gives President Donald Trump a 55 percent chance at re-election. Bloomberg, who ran New York for more than a decade as an independent and came out against Trump last year, told The New York Times in a story published Wednesday that the Democrats never had a strong message for voters.
"Hillary said, 'Vote for me because I'm a woman and the other guy's bad,'" Bloomberg said.
He said Democrats are having trouble finding the right platform while suffering from a crowded field that has wild political aspirations.
"They'll step on each other and re-elect Donald Trump," Bloomberg said, adding that there's "a 55 percent chance he gets re-elected."
That's a much higher probability than very early 2020 prognosticators or even online bookmakers have given Trump, with some even doubting he'll make it through his first term. As recently as last month, Bovada.lv had listed Trump as a 9-4 favorite, or almost 31 percent, a figure that led the entire potential 202 field but was still much lower than Bloomberg's estimations. The online sports betting site gave Vice President Mike Pence 9-1 odds as a 2020 winner.
Bloomberg's prediction could be viewed as absurd at the moment by some, given the president's poor approval ratings so early into his time in office, as well as polls that show a growing number of Americans favoring impeachment. But, in part, Bloomberg is right about a potentially massive Democratic field that could beat up one another well before a general election more than three years from now.
Many from the field appeared last month at an event hosted by the Center for American Progress to try out their economic messages, according to CNN, including Senators Elizabeth Warren, Corey Booker and Kirsten Gillibrand, as well as Los Angeles Mayor Eric Garcetti and North Carolina Governor Roy Cooper.