Donald Trump's 2020 Campaign Has a Huge Fundraising Lead Over Democrats—for Now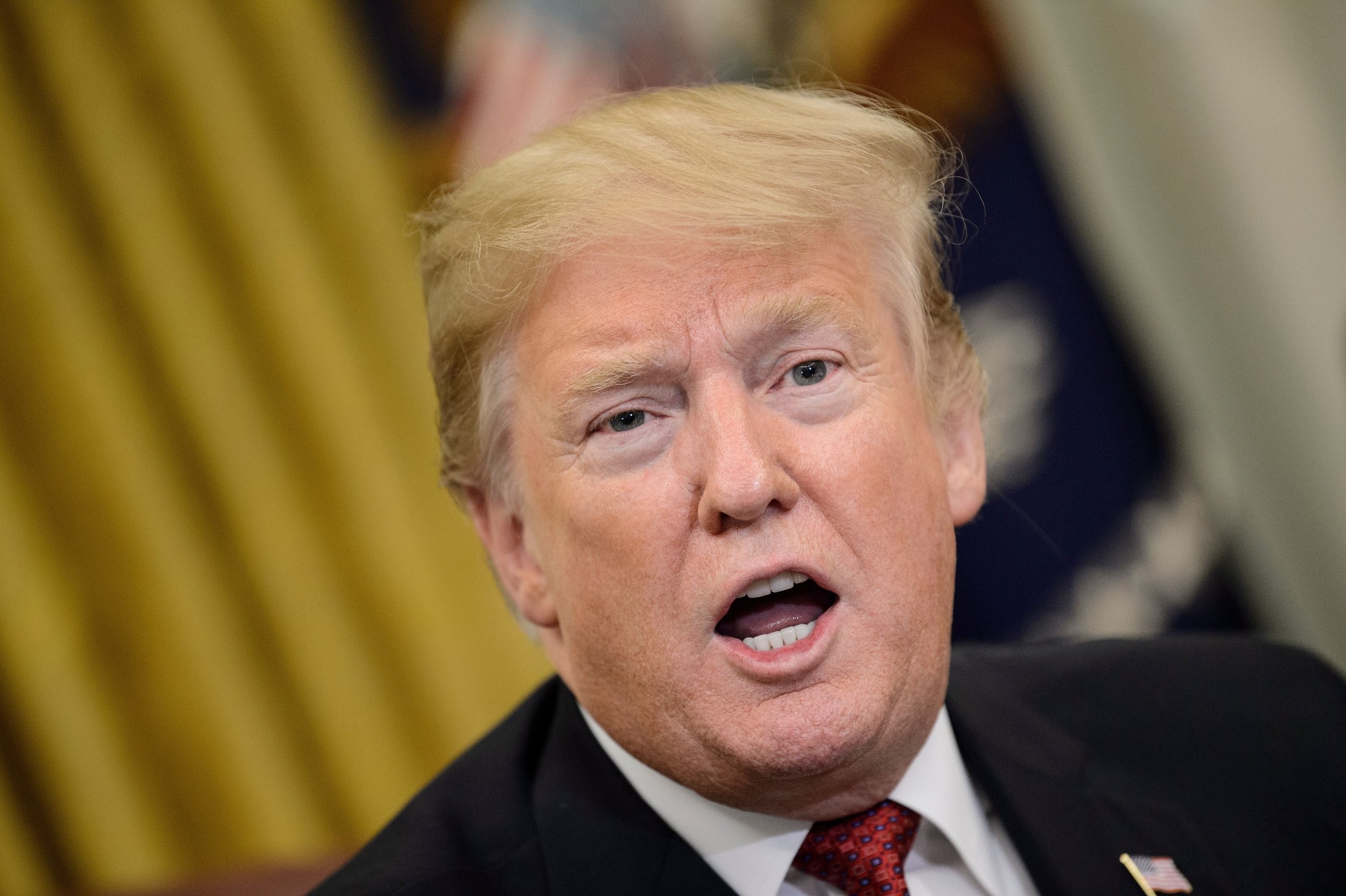 President Donald Trump's fundraising efforts for his 2020 re-election campaign are paying off, giving him a strong early lead over Democrats vying for their party's nomination.
According to a filing with the Federal Election Committee (FEC) on Thursday, the Donald J. Trump for President campaign had $19.3 million cash in the bank at the end of 2018.
Through the election cycle to date, the official Trump 2020 campaign has raised $78.8 million, the FEC filing stated, mostly from individual donors and political action committees.
The Washington Post reported that the $129 million raised for Trump's re-election so far by various organizations supporting him was a record for any sitting president.
Of that, $21 million was raised in the final quarter of 2018 alone.
"This is a true testament to President Trump's fulfillment of his promises made to the forgotten men and women of America," Michael Glassner, chief operating officer for the Trump 2020 campaign, told the Post.
The Trump campaign did not respond immediately to Newsweek's request for comment.
With no sign of a challenger to Trump within the Republican Party, the president is benefiting from a natural head start on fundraising over the Democrats, who are just entering the process of choosing their candidate to challenge him in 2020.
A handful of candidates have declared themselves to be standing so far, with more expected to enter in what will likely be a wide and diverse field.
Those to have declared so far are Senator Kamala Harris (D-Calif.), Senator Elizabeth Warren (D-Mass.) and Senator Kirsten Gillibrand (D-N.Y.).
Nine Democrats have openly said they are running. Expected to join them are former Vice President Joe Biden, former New York Mayor Mike Bloomberg, and Senator Bernie Sanders.
Warren's Senate campaign ended 2018 with $12.5 million cash on hand, FEC filings showed. Harris, who was elected in 2016, ended her Senate campaign with $928,885 cash. Gillibrand closed her 2018 Senate campaign with $10.5 million in cash.
As the field narrows and the Democratic primary reaches its conclusion, money will inevitably coalesce around the victor.
Warren and Harris have both said they will not accept donations from corporate PACs, which could reduce their fundraising potential as they rely on donations from individuals. Warren has also said that billionaires should not self-fund their campaigns.
However, the anti-Trump sentiment among Democrats is set to make 2020 a fiercer-than-usual election, and the level of fundraising as polling day approaches will likely reflect the strength of feeling on both sides in a polarized America.
Trump is deeply unpopular. According to FiveThirtyEight's polling tracker, 55.9 percent of Americans disapprove of the president. Only 39.6 percent approve of him.
The DNC did not respond immediately to a request for comment.