Donald Trump Comes Out of Hibernation
Donald Trump appears finally ready to kickstart his 2024 presidential election campaign this weekend with two public appearances in the space of one day.
On Saturday, the former president will be in New Hampshire, the first-in-the-nation primary state, to speak at the state Republican Party's annual meeting in Salem.
Hours later, Trump will head to South Carolina, another crucial early voting state, for his first official rally of his latest presidential campaign.
The weekend could be key for Trump to show he still has the fire to embark on another grueling presidential campaign, as well as prove he is still the de facto leading figure of the Republican Party.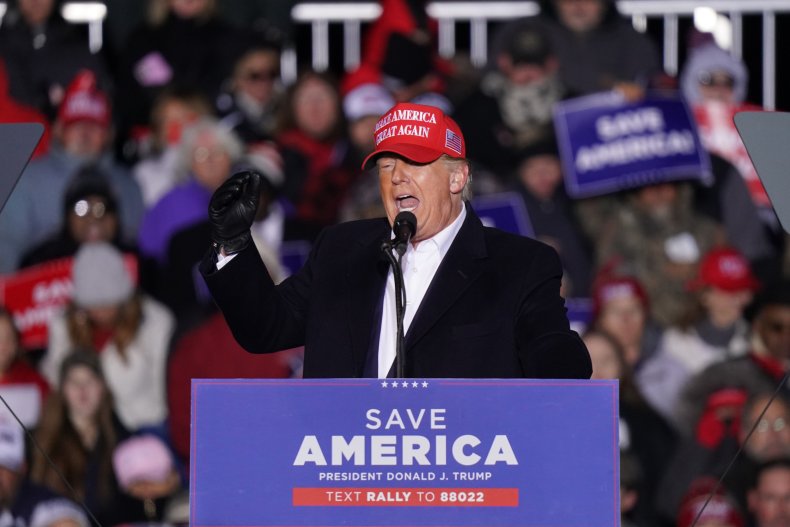 While very early in the game, and with Trump still the only serious candidate to confirm their 2024 ambitions, the twice-impeached former president has already been criticized for his lackluster campaign.
Trump announced he will be running for president again more than two months ago in Mar-a-Lago, just days after he was blamed for the GOP's poor midterm performance for endorsing MAGA and election-denying candidates who put off moderate voters in races across the country.
Even Trump's November 15 announcement was criticized as his rambling speech reverted to the usual airing of grievances and false election fraud claims that the former president has pushed for more than two years now.
"This is one of the most low-energy, uninspiring speeches I've ever heard from Trump. Even the crowd seems bored. Not exactly what you want when announcing a presidential run," Sarah Matthews, one of Trump's former campaign aides and a former deputy White House press secretary, tweeted at the time.
Since then, Trump has failed to make any major public appearances to promote his campaign. In comparison, Trump headlined an event in Iowa in 2015 just hours after he confirmed he would be running for president, and drew thousands to a rally in Florida in 2017 weeks after confirming his reelection bid.
Several Republicans, including those close to Trump, have also noted the stuttering start to his 2024 campaign, especially as he spends more and more time at his Mar-a-Lago resort home, rather than hitting the trail.
"He is in a weird bunker and doesn't want to go anywhere. Even the inner circle is worried he's getting no traction at all," a former Trump administration official recently told Vanity Fair.
There is also the risk of Trump having his entire campaign derailed as he faces possible indictment in three separate criminal investigations over the January 6 attack, attempts to overturn the 2020 election in Georgia, and the classified documents found at Mar-a-Lago.
Trump also confronts the possibility of facing a serious challenger in the GOP primary, with Florida's firebrand governor Ron DeSantis long considered a ready-made replacement to the former president for the 2024 election.
"Trump's campaign has got off to a strangely slow start," Dante Scala, a political scientist at the University of New Hampshire, told Newsweek.
"The challenge for him appearing up here in New Hampshire in front of Republican activists is they've got one eye on him and the other eye on who else might be coming through the door."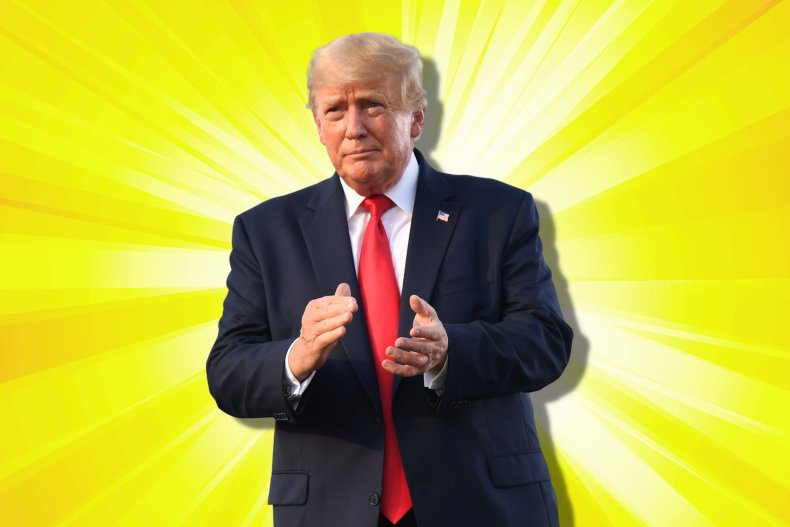 Scala added the direction in which Trump takes his 2024 campaign in New Hampshire and South Carolina could also be crucial if he wants to re-enter the White House.
"What new thing does he bring to the table? Will we see the first signs of Trump 2.0, or the 2024 version of Trump, or are we going to get a stale rehash of ancient grievances?" Scala said.
"If they hear Trump starting to re-litigate 2020 for the umpteenth time, there'll be a bit of eye rolling, there'll be a bit of people checking their phones thinking 'same old, same old.'"
One thing that does play with Trump, despite the controversies, is that he remains extremely popular with GOP voters and can rely on support from his large hardline base.
According to a recent Emerson College Poll, Trump holds a commanding 26-point advantage over DeSantis, leading 55 percent to 29 percent, when voters are asked who they would back in a GOP presidential primary.
Trump himself seems to take delight in the polling in which he dominates his one-time close ally DeSantis, with the former president frequently sharing the results on Truth Social as a way to dismiss suggestions he is not the main contender for the next GOP presidential candidacy.
Scala added that while Trump can rely on his MAGA base for support in the primary, he also needs to appeal to the "median average Republican voter" who may still like the former president while feeling the GOP needs a fresh face in 2024.
"That's someone who liked a number of the things that Trump did, thinks he got a bad deal from the media, doesn't believe in 'Russiagate,' and yet have their doubts," Scala told Newsweek.
"That's the type of voter that Trump has to think about, and doing the same old thing is not what's going to convince them that Trump's the man to get the Republicans back in the White House," he added.
"They don't want their party to declare the end of Trumpism, but maybe it's time for someone new to deliver the message."