Trump 2024 Run Could Tear the Fabric of U.S. Democracy, Warns GOP Lawyer
A prominent Republican lawyer is warning that a potential bid by Donald Trump for the presidency in 2024 could have dire impacts on American democracy.
Ben Ginsberg, who has worked as an attorney for the Republican Party and top GOP candidates throughout his decades-long career, cautioned that Trump's continued efforts to remain involved in politics could cause even more serious problems for the nation's political system. The Guardian published his remarks on Sunday.
"In 2020 Donald Trump put a huge strain on the fabric of this democracy, on the country," said Ginsberg, who represented four of the last six Republican presidential nominees. "In 2024 the strain on the fabric could turn into a tear."
Ginsberg is perhaps most well-known for his central role in the 2000 election recount in Florida. The Republican attorney represented then-GOP presidential candidate George W. Bush, who was pronounced the winner in Florida and thus beat Democratic Vice President Al Gore to become president in that contest.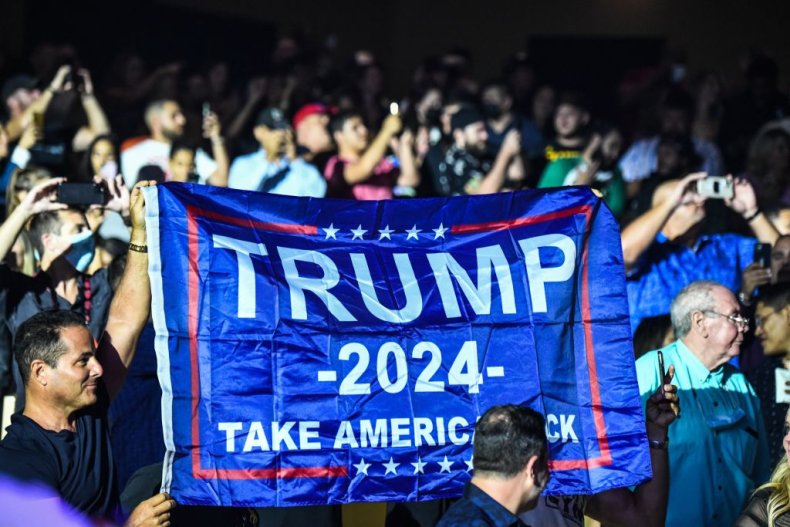 The GOP attorney was quick to push back against Trump's baseless voter fraud claims in November 2020.
"For the president of the United States, the leader of the free world and head of the Republican Party, to make completely unsubstantiated charges about our elections being rigged is not right," he told The Washington Post shortly after the last presidential election.
In October, he told The Guardian that Trump is like a firefighter who is simultaneously lighting things ablaze.
"He is setting a fire deliberately so that he can be the hero to put it out. The problem is that there is no real fire, there is no systemic election fraud. The destruction is unnecessary," Ginsberg said.
Citing his decades of experience in election law, Ginsberg asserted that Trump's claims about widespread voter fraud are false.
"I know from my 38 years of conducting election-day operations that that simply is not true, there is no evidence for it. What Donald Trump is saying is destructive to the democracy at its very foundations," he cautioned.
Newsweek reached out to Trump's press office for comment but did not immediately receive a response.
Although Trump and his allies continue to insist that the 2020 election was "stolen," they have not provided evidence substantiating the extraordinary claim. More than 60 election challenge lawsuits filed by Trump and his supporters have failed in state and federal courts. Even judges appointed by the former president and other Republicans have rejected the allegations.
Former U.S. Attorney General William Barr, who was widely viewed as one of Trump's most loyal Cabinet members, said in December that there was "no evidence" of fraud that would change the election's outcome. Meanwhile, audits and recounts across the country have consistently reaffirmed Biden's victory.
Last year, the Cybersecurity and Infrastructure Security Agency at the Department of Homeland Security, which was led by a Trump appointee at the time, described the 2020 election as the "most secure in American history."
Ginsberg is not alone in warning of the negative influence Trump could have in 2024. Although the former president has not officially announced an intention to run, he has repeatedly teased the possibility and close allies have said they believe he will seek another term.
"I think it's all pushing towards one of two outcomes: He [Trump] either wins legitimately, which he may do, or if he loses again, you just try to steal it," retiring GOP Congressman Anthony Gonzalez told CNN this month.