Donald Trump Retweets Message Calling Him a Fascist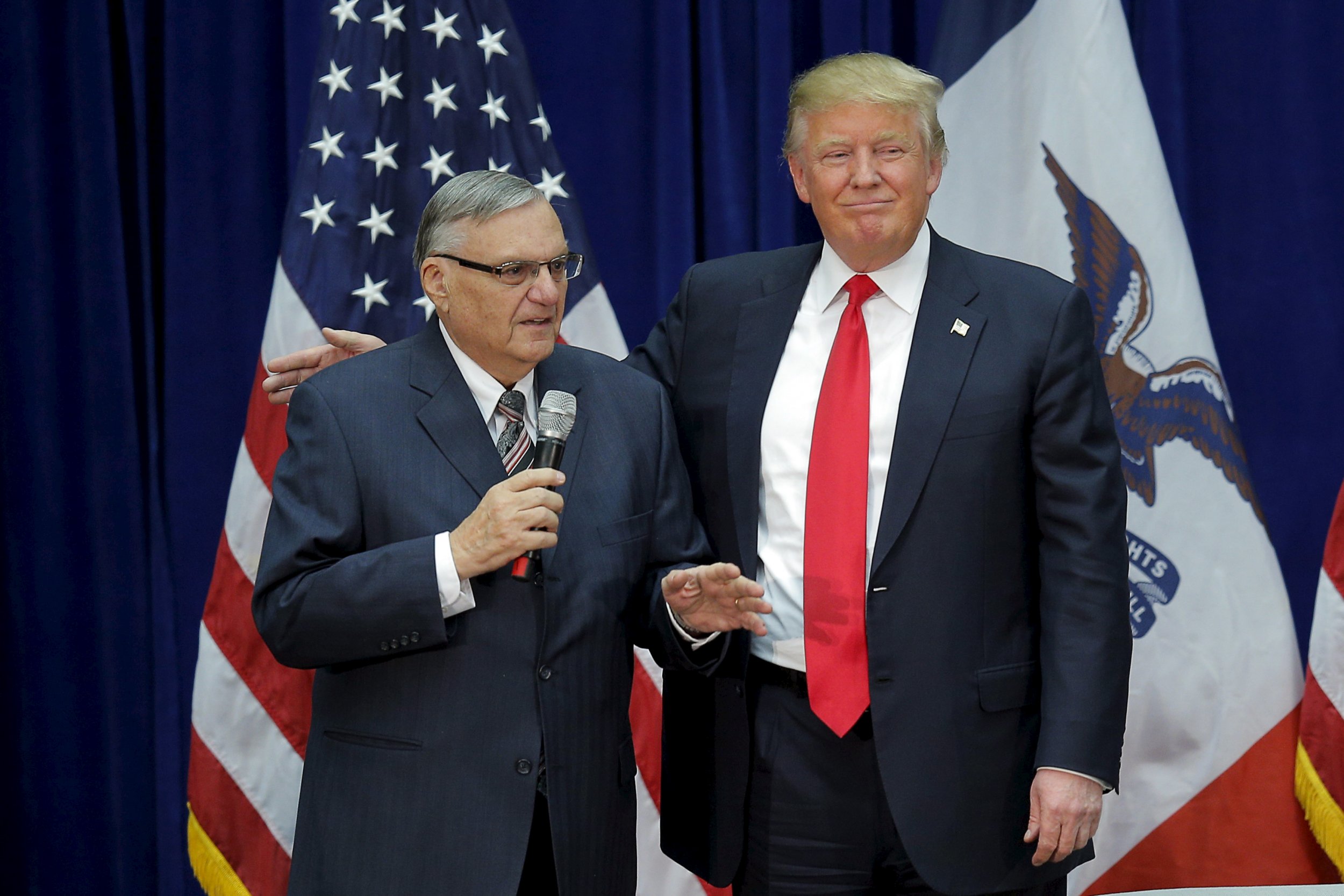 President Donald Trump accidently retweeted a message by a Twitter user that referred to him a fascist over his claim that he may pardon former Arizona Sheriff Joe Arpaio, who refused to stop targeting immigrants to the U.S.
"He's a fascist, so not unusual," wrote a Twitter user named Mike Holden in response to Trump's post Tuesday morning of a Fox News article about how he is "seriously considering" pardoning ex-Sheriff Joe Arpaio. Minutes later Trump deleted the retweet.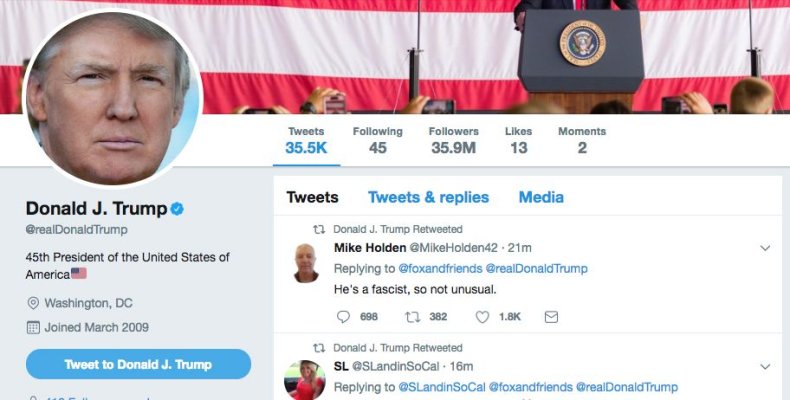 "I'm announcing my retirement from Twitter. I'll never top this RT," Holden wrote after the president retweeted him. "Ooooh, I'm going to have a lot of Trumpites to deal with today I reckon…," he tweeted as he gained hundreds of followers on the social media platform in a matter of minutes.
"I'm going to put 'Endorsed by the President of the United States' on my bio, as soon as they have a decent one!" he wrote. "My notifications just went nuts!"
Arpaio was found guilty of criminal contempt of court on July 31 after he repeatedly defied warnings from a judge that he needed to obey a court order for his Maricopa County Sheriff's Office to stop racial profiling. Arpaio subsequently opened a criminal investigation against the judge who imposed the order.
"I am seriously considering a pardon for Sheriff Arpaio," the president told Fox News Sunday at his golf club in Bedminster, New Jersey. Arpaio "has done a lot in the fight against illegal immigration. He's a great American patriot and I hate to see what has happened to him."
Arpaio endorsed Trump for president in March 2016 based on his tough talk on immigration. Arpaio is known for his own controversial immigration policy after his campaign to round up undocumented illegal immigrants in 2005.
Read more: Will Trump's DOJ send America's ex-toughest Sheriff to prison?
After a three-year investigation by the Justice Department, in 2011 Arpaio's office was found to have engaged in "unconstitutional policing" through its "pervasive culture of discriminatory bias against Latinos."
In 2010 he was also found to have "misused the power of his office to target members of the Board of Supervisors for criminal investigation" and was found in 2011 to have misspent almost $100 million over the previous five years in an analysis by the Maricopa County Office of Management and Budget.
Arpaio lost his bid for reelection last year.
"I am happy [Trump] understands the case," Arpaio told Fox News. "I would accept the pardon because I am 100 percent not guilty."