Trump Admin's Disability Benefit Changes Are 'Harmful and Unjustified,' Say Letters Signed by Over 140 Lawmakers
More than 140 lawmakers in the House and Senate have signed open letters hitting out at a "harmful and unjustified" Trump administration proposal that could see thousands of Americans lose their disability benefits.
Senators Bernie Sanders and Elizabeth Warren were among those who put their names to the letters calling on the administration to scrap its proposed rule change, which would increase the frequency of disability reviews faced by some benefits recipients if it comes into effect.
The Senate letter was signed by a total of 41 senators. Newsweek understands that more than 100 signatures have been collected on the House letter so far, with more to come.
The letters come as an event against the suggested disability review change kicked off on Tuesday on Capitol Hill in Washington, D.C.
Americans who received disability benefit payments under existing rules are divided into three categories for eligibility reviews: Medical Improvement Expected (MIE), Medical Improvement Possible (MIP) and Medical Improvement Not Expected (MINE).
Under the Trump administration's proposed rule change, another category would be added: Medical Improvement Likely.
Americans on disability benefit moved into the new category would be checked every two years—less frequently than if they were previously under the MIE category, but more frequently than if they were placed in MIP or MINE.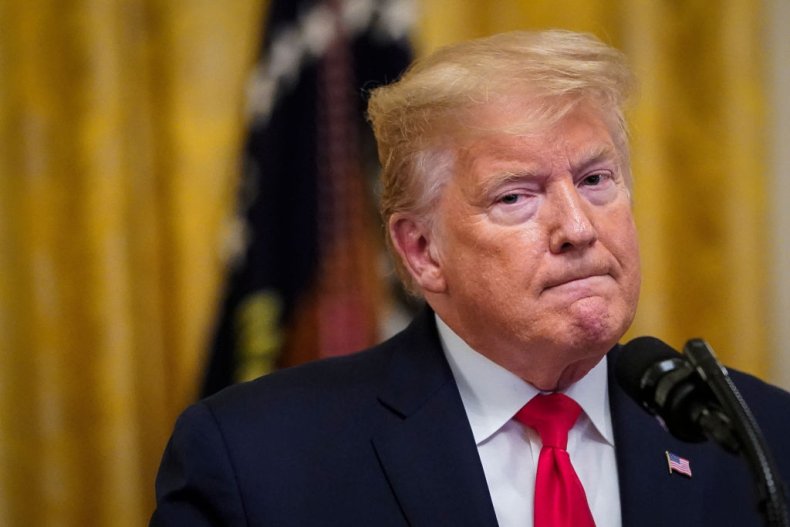 The Social Security Administration led by Commissioner Andrew Saul forecast that the change would increase the number of reviews by 2.6 million between 2020 and 2029. Benefit payments are expected to be cut by $2.6 billion in that period.
"The proposed rule would dramatically increase the number of CDRs the agency conducts every year and burden millions of Americans with disabilities with more frequent, unjustified reviews of their eligibility for Social Security Disability Insurance and Social Security Income benefits," said the letter signed by senators.
"At a time when leadership from SSA is sorely needed to further reduce unacceptably long disability application wait times and eliminate the disability hearing backlog, it is alarming that the agency appears more concerned with devoting limited resources toward making it harder for people with disabilities to receive essential benefits."
The letter accused the SSA of failing to "justify the need for this rule" or fully evaluate the impact the changes could have on disability benefit recipients.
"All that appears certain is that the proposed rule would significantly increase time and paperwork burdens on people with disabilities, cause many people with disabilities to lose access to essential benefits sooner than they otherwise would have and significantly increase SSA's administrative costs," the document said.
The House letter, seen by Newsweek, called the rule change "harmful and unjustified," and urged the administration to withdraw its suggested reform.
In a statement to Newsweek, Sen. Ron Wyden (D-OR) said: "Right now the Trump administration is pushing a misguided proposal that would weaken the promise of Social Security for thousands of Americans struggling with a disability.
"It's important to remember that Social Security is an earned benefit, which means everyone who is eligible has already paid into the program for years with each paycheck."
The ranking member of the Senate finance committee argued that the changes amounted to "harassment of people with disabilities" and put Americans at "greater risk of falling through the cracks."
During the rally against the disability benefit changes, Sen. Sherrod Brown (D-OH) told activists and reporters that the changes were "mean-spirited."
Newsweek has contacted the White House and the Social Security Administration for comment and will update this article with any response.
At the time of writing, 96,000 comments have been published on the Regulations.gov page for the proposed rule change, many of which are critical. More than 115,000 public comments have been filed overall.
The window for public comments closes on January 31 after the original 60-day deadline was pushed back.
A Social Security Works spokesperson said around 50 people were in the room for the event on Capitol Hill today.