The Trump administration is facing criticism for proposals that could see thousands of Americans lose their disability benefits amid concerns over President Donald Trump's suggestion that entitlement cuts could be looked at later this year.
Thousands of people have publicly commented on the administration's proposed rule change seeking to increase the frequency of disability reviews faced by some on disability benefits, saying the increased scrutiny could leave ill Americans without much-needed welfare payments.
At the time of writing, Regulations.gov has received 86,428 comments about the rule change and published more than 71,000 of those, many of which are critical of the idea.
Almost 10 million people receive Social Security Disability Insurance Program payments nationwide, while more than eight million receive Supplemental Security Income payments, Social Security Administration documents show.
Under the new Trump administration proposals, the disability reviews used to check whether a person is eligible for disability benefits would become more frequent in many cases.
Americans who receive payments under the existing rules are divided into three categories for disability reviews: Medical Improvement Expected (MIE), Medical Improvement Possible (MIP) and Medical Improvement Not Expected (MINE). The frequency of checks depends on which category a person is under.
The administration's proposed rule change will add another category: Medical Improvement Likely. Americans on disability benefit moved into this new category will be checked every two years, which is less frequently than they would be under the MIE category, but more frequently than if they were previously under MIP or MINE.
President Trump's team expect that the change will lead to 2.6 million more reviews being conducted between 2020 and 2029, and a $2.6 billion drop in benefit payments over the same period. The extra reviews are also forecast to cost $1.8 billion under Office of Budget, Finance and Management predictions.
Details of the administration's proposal were first published in November, but only later picked up by the media. A 60-day deadline for commenting on the rule change was also extended, taking the closing date to January 31.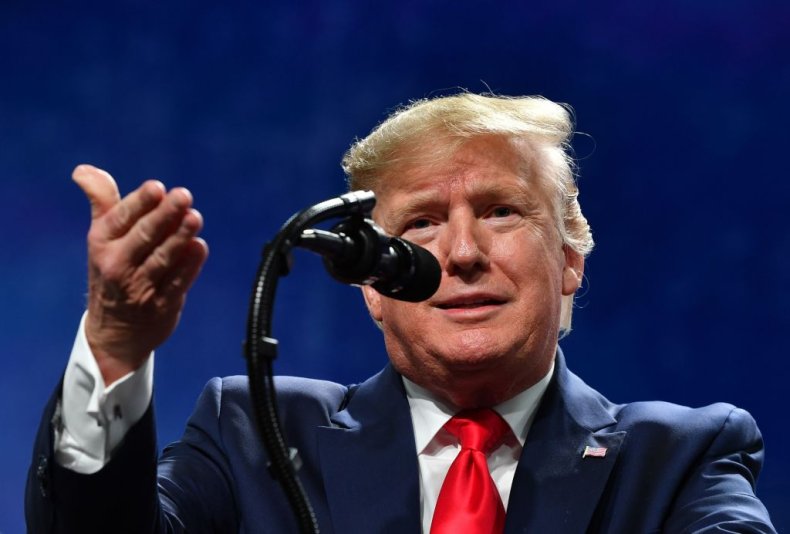 Many of the tens of thousands of public comments on the proposal have been critical. Commenter Mark Messier said there is "no justification" for the rule changes he described as "nothing more than an attempt to cut the hard earned Social Security benefits that we've earned with every paycheck."
Frank Freeman from Indiana wrote: "This latest effort to cut essential benefits for the disability community is yet another attempt by the Trump administration to frame people with disabilities as undeserving of support."
Sandra Remilien from Florida wrote: "The data are clear. This policy is both cruel and harmful and there is no basis for it. I strongly urge the SSA to withdraw this proposed rule."
A large chunk of the comments railing against the administration's proposal appeared to have come from customizable templates, with many being identically worded in parts.
One such comment read: "The United States already has some of the strictest eligibility criteria for disability benefits in the world. More than half of all claims are denied. I urge the Social Security Administration to reject this proposed rule, which is a cruel attempt to rip benefits away from people with disabilities."
A spokesperson for the progressive group Social Security Works confirmed that it and other advocacy organizations had encouraged activists to write letters about the new rule with the option of using a customizable template.
"An attack on any part of Social Security is an attack on the entire system," the Social Security Works Executive Director Alex Lawson told Newsweek in an emailed statement.
"These rule changes are designed to take Social Security benefits away from some of the most vulnerable people in our country, including children. When the Reagan Administration implemented a similar policy, hundreds of thousands wrongly lost their benefits. Many of them died, several by suicide," Lawson said.
He went on to note that the Reagan administration suspended its policy in the wake of backlash, and suggested a similar outcry was needed against the Trump administration's proposed rule change.
"We encourage everyone to submit comments and contact their members of Congress to ask them to speak out against this attack on Social Security," Lawson said.
Newsweek has contacted the White House for comment.
In an interview with CNBC yesterday, President Trump suggested he would consider cuts to entitlements later this year, despite previous promises not to do so.
Asked whether entitlement payments would "ever be on your plate," the commander in chief replied: "At some point they will be. We have tremendous growth. We're going to have tremendous growth. This next year I—it'll be toward the end of the year. The growth is going to be incredible. And at the right time, we will take a look at that."