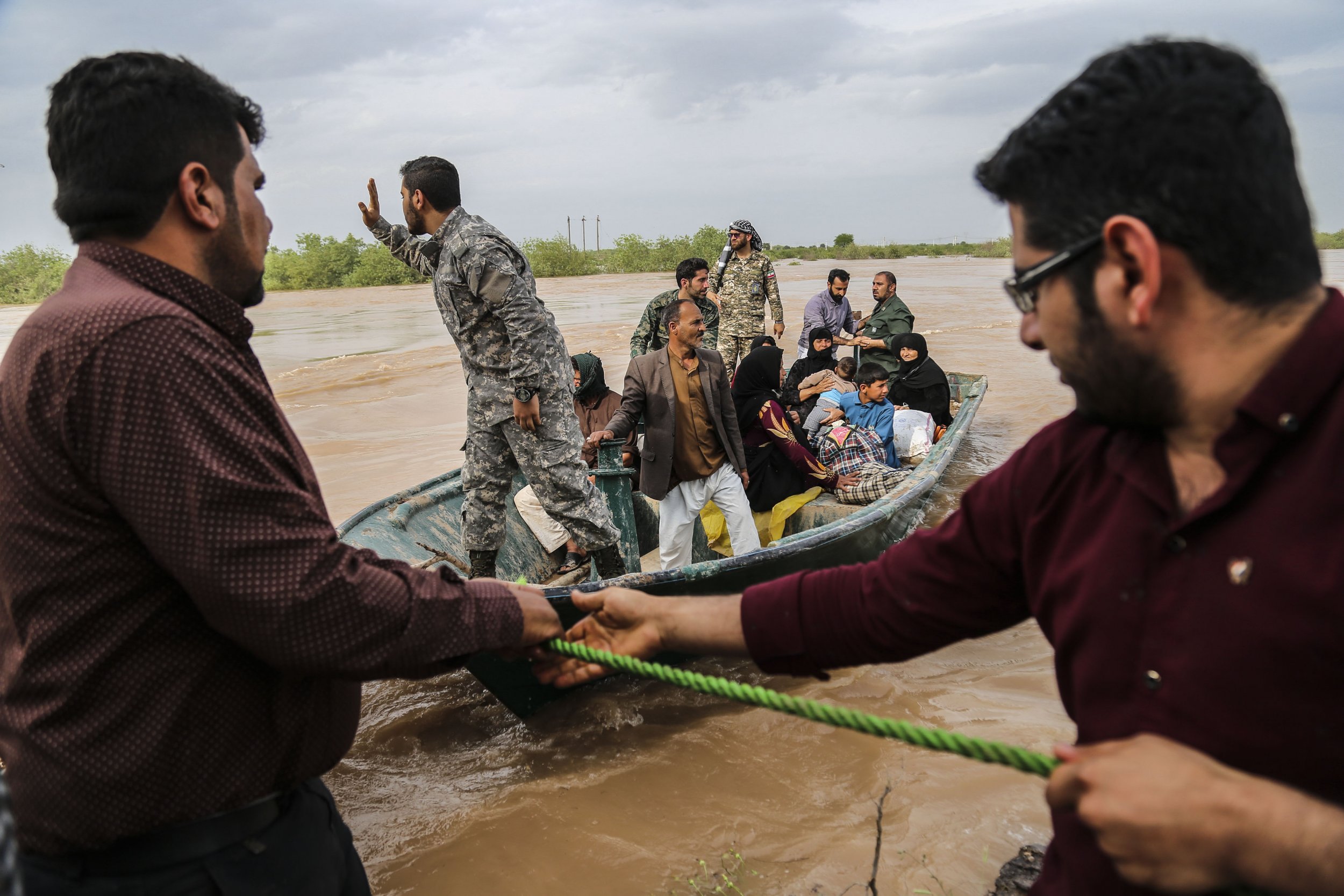 President Donald Trump's administration blamed Iran's government for the death and destruction caused by floods plaguing the Middle Eastern nation weeks after the United States itself was hit by similar, record-breaking disasters.
In a statement published Tuesday, the State Department said U.S. officials "offer our condolences to the victims of the recent floods in Iran," where dozens have been killed amid intense storms and rainfall. The statement, however, argued that the "floods once again show the level of Iranian regime mismanagement in urban planning and in emergency preparedness."
"The regime blames outside entities when, in fact, it is their mismanagement that has led to this disaster," the State Department said. "They even jail environmentalists for attempting to help Iran prepare for these very issues."
The remarks came as the U.S. itself was still recovering from flooding described last month as "major and historical" by the National Weather Service across six Midwestern states. Sites affected by flooding attributed to a so-called "bomb cyclone" made worse by melting snow include Nebraska's Offutt Air Force Base, the headquarters of the nuclear-armed United States Strategic Command.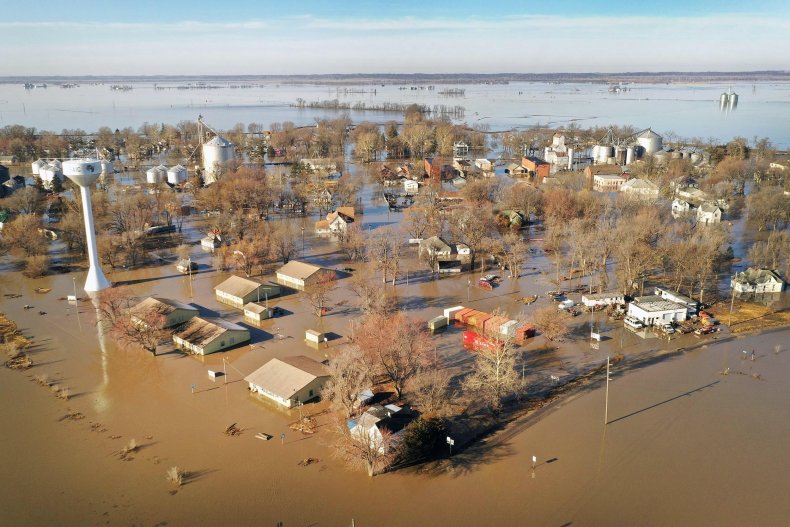 The State Department did notably express that "the United States stands ready to assist and contribute to the International Federation of Red Cross and Red Crescent Societies, which would then direct the money through the Iranian Red Crescent for relief."
Since the Trump administration's decision to leave a 2015 multilateral deal by which Iran agreed to curb nuclear production in exchange for sanctions relief, the U.S. has doubled down on restricting its longtime foe's access to world markets, including humanitarian supplies. Washington has threatened countries not to do business with the revolutionary Shiite Muslim state accused of supporting militant groups abroad and developing ballistic missile technology, or lose access to lucrative U.S. markets.
Prior to the release from the State Department, Iranian Foreign Minister Mohammad Javad Zarif tweeted that Trump's so-called "maximum pressure" campaign against Tehran "is impeding aid efforts by #IranianRedCrescent to all communities devastated by unprecedented floods. Blocked equipment includes relief choppers: This isn't just economic warfare; it's economic TERRORISM."
Iranian armed forces' public relations office published various statements Tuesday regarding the deployment of air, land and sea forces, along with units of its elite Revolutionary Guards, had been deployed across the country's northern, northwestern and southern provinces. At least 40 people have been killed as unusually powerful spring rain battered Iran.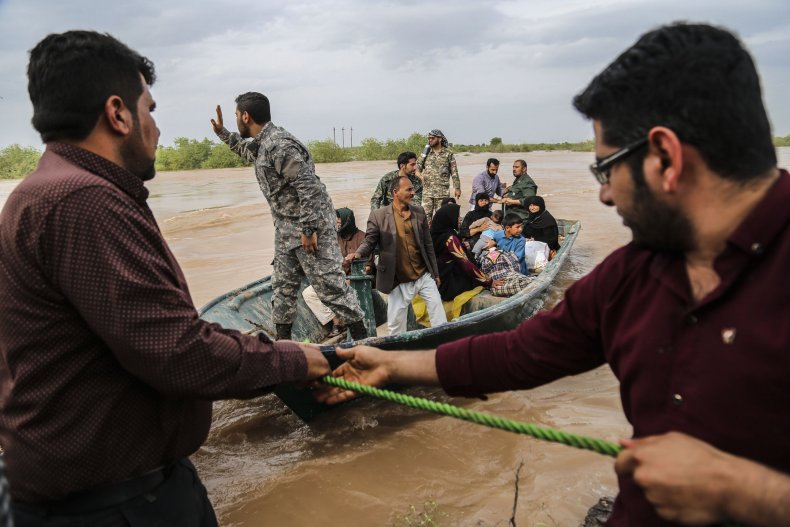 Iranian supreme leader Ayatollah Ali Khamenei held a special briefing Tuesday with executive and military officials, telling them that "the damage should have been predicted in advance, and preemptive measure should have been taken," according to his site.
"Dredging rivers and dams, clearing up river banks, watershed management, and protecting meadows and forests are essential matters and lessons must be learnt from this catastrophe so that in the future, different aspects are taken into account and plans are devising comprehensively for various projects including the construction of dams, roads, railways, and urban development," he added.
While Trump approved federal assistance to flood-hit areas across the U.S., where a number of towns remain partially submerged, a disaster relief bill stalled Monday amid a spat between the president and Democrats, who fought for more funds for Puerto Rico, the U.S. island territory still suffering from the devastation of Hurricane Maria in September 2017.