Is the Trump Administration Allowing Asbestos Back Into the Manufacturing Industry?
The use of asbestos, a mineral fiber occurring in rock and soil, in building insulation was once commonplace in countries around the world, until its health risks as one of the most dangerous carcinogens ever used by the construction industry became widely known.
For decades, its use has been banned in most countries, with the United States as one of the few developed nations in the world that has opted to put restrictions on the substance rather than ban its use entirely.
'New Uses' of Asbestos?
Now, the U.S. Environmental Protection Agency has proposed a framework that will create opportunities for "new uses" of asbestos. On June 1, the EPA's Office of Pollution Prevention and Toxics announced plans for a "Significant New Use Rule" (SNUR) for the substance.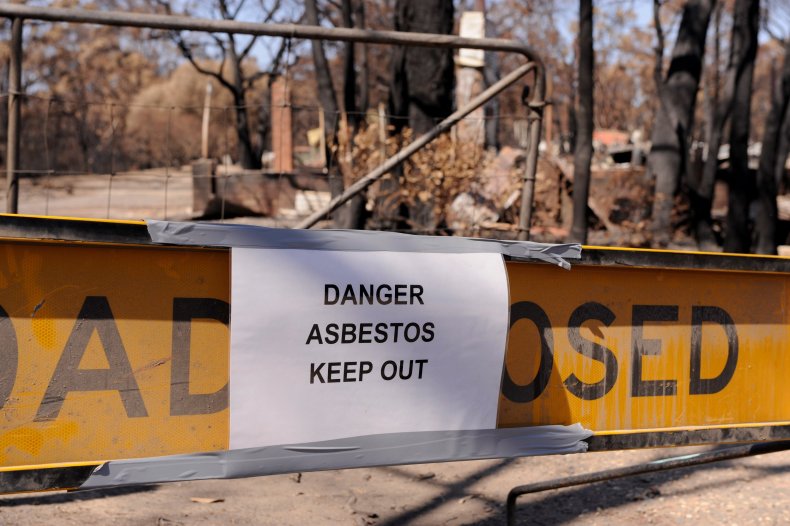 SNURs are typically used to indicate the EPA's approval of a chemical being used in a significantly new way that "might create concerns," according to the government agency.
While all currently banned uses of asbestos are expected to remain in place, the EPA has opted to create new avenues for asbestos use. The EPA said the proposal would affect a wide range of uses related to manufacturing that the EPA has identified as "no longer ongoing."
Such uses would include "adhesive, sealants and roof and non-roof coatings; arc chutes; beater-add gaskets; extruded sealant tape and other tape; filler for acetylene cylinders; high-grade electrical paper; millboard; missile liner; pipeline wrap; reinforced plastics; roofing felt; separators in fuel cells and batteries; vinyl-asbestos floor type and any other building material (other than cement)," according to the EPA.
If accepted, the proposal would mean that anyone seeking to use asbestos in the manufacturing of the above products would be required to notify the EPA at least 90 days before importing, processing or using the substance in manufacturing.
"Manufacturing (including importing) and processing (including as part of an article) for the significant new use may not commence until EPA has conducted a review of the notice, made an appropriate determination on the notice and taken such actions as are required in association with that determination," according to the agency.
Ignoring the Evidence?
The recent proposal comes after the EPA published in May a document called the "Problem Formulation of the Risk Evaluation for Asbestos." The document lays out the EPA's planned approach for evaluating proposed "new uses" of asbestos.
Interestingly, the agency's approach does not include consulting pre-existing information on the uses of asbestos, despite the fact that the health risks associated with such uses have been widely documented.
'Why Is It Dangerous?'
According to Asbestos Nation, an organization that aims to raise awareness of the health risks of asbestos, as many as 12,000 to 15,000 people in the U.S. die as a result of exposure to the substance each year.
The British government has warned on its Health and Safety Executive (HSE) website that asbestos, which it says "can be found in any building built before the year 2000," causes as many as "5,000 deaths every year" in the country.
"Why is it dangerous?" the HSE website asks. "Asbestos still kills around 5,000 workers each year...more than the number of people killed on the road." It added that "around 20 tradesmen die each week as a result of past exposure."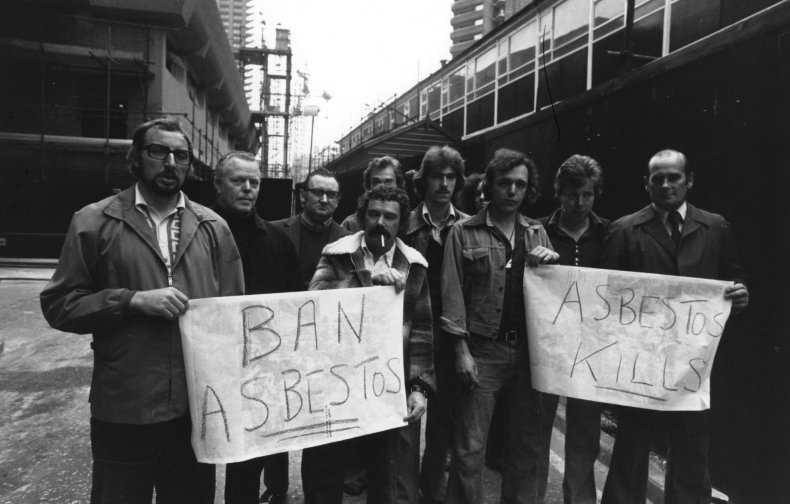 "When materials that contain asbestos are disturbed or damaged, fibers are released into the air...these fibers are inhaled," HSE explained on its website. "They can cause serious diseases. These diseases will not affect you immediately; they often take a long time to develop, but once diagnosed, it is often too late to do anything. This is why it is important to protect yourself now."
The U.K. government website also warns of a number of "fatal and serious" diseases that can be caused by exposure to asbestos, including mesothelioma, a cancer that affects the lining of the lungs and the lining of the lower digestive tract, as well as asbestos-related lung cancer.
Asbestosis, a "serious scarring condition of the lung," can cause "progressive shortness of breath and in severe cases can be fatal," the website warns.
Pleural thickening, it adds, is also a problem that typically occurs after heavy asbestos exposure, with the lining of the lungs thickening and swelling, causing shortness of breath and discomfort.
Related: Donald Trump called asbestos poisoning a mob-led conspiracy. Now his EPA won't evaluate asbestos already in homes
By comparison, the EPA's website states that asbestos-related conditions "can be difficult to identify" but says that "three of the major health effects associated with asbestos exposure" are lung cancer, mesothelioma and asbestosis.
The U.S. Agency for Toxic Substances and Disease Registry warns that asbestos is a "dangerous substance" that "should be avoided," but it notes that "people who have contact with asbestos do not always develop health problems."
The agency added that the risk of disease depends on "many factors," including how much asbestos is in the air, how long and how often exposure occurs and whether the person already has existing breathing conditions or smokes tobacco.
Trump's Stance on Asbestos
Before the Trump administration came into power, new uses of asbestos were banned as part of a widespread effort to phase out use of the substance.
It is unclear how much Trump's personal stance on asbestos may have influenced his administration's decision. In his 1997 book, The Art of the Comeback, he claimed that the association of the substance with health risks was part of a "mob"-created conspiracy.
"I believe that the movement against asbestos was led by the mob, because it was often mob-related companies that would do the asbestos removal," Trump wrote in his book. "Great pressure was put on politicians, and as usual, the politicians relented."
Last month, the Asbestos Disease Awareness Organization expressed concerns over Trump's "support of the asbestos industry."
"Asbestos imports are on the rise, and our president has no plans to stop them," said Linda Reinstein, president and co-founder of ADAO, whose husband died in 2006 after developing mesothelioma, in a statement published online.
She noted that according to the U.S. International Trade Commission the chemical industry had spent $500,000 importing nearly 260 tons of asbestos from Russia and Brazil from January to April of this year–a number that was four times greater than that brought in during the same period in 2017.
Related: Trump's face stamped on Russian asbestos products tied to Putin
Environmental Working Group President Ken Cook said in a statement online that "Vladimir Putin and Russia's asbestos industry stands to prosper mightily as a result of the Trump Administration's failure to ban asbestos in the U.S."
He added, "Helping Putin and Russian oligarchs amass fortunes by selling a product that kills thousands each year should never be the role of a U.S. president or the EPA, but this is the Trump administration. Russia's interests are Trump's interests, and any clear-eyed American knows it."
The accusation comes after Russian mining giant Uralasbest started stamping pallets of its asbestos product with seals of the U.S. president's face, along with the words "Approved by Donald Trump." The company shared images of the stamped products on Facebook.
Reinstein said the ADAO has urged both Trump and Putin "to recognize the dangers of asbestos and end mining and use of this deadly carcinogen.
"The time is now to put people before profits to end the deadly asbestos man-made disaster."