Trump Administration Won't Support Gay Marriage Rights in Wedding Cake Supreme Court Case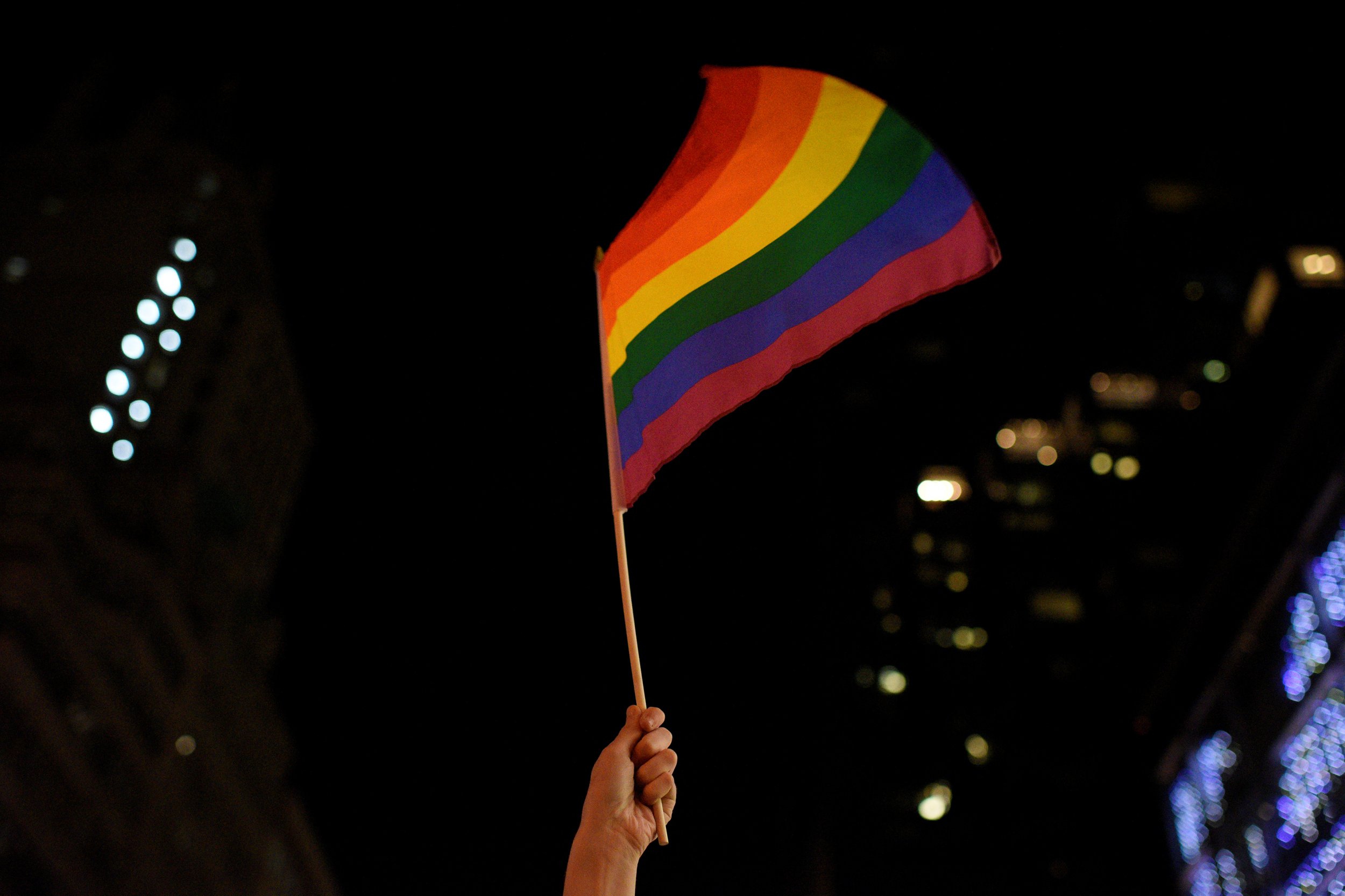 The Trump administration is backing a baker who refused to make wedding cake for a gay couple, with the Justice Department on Thursday filing a brief on behalf of Masterpiece Bakery's owner ahead of the looming Supreme Court case.
The "friend-of-the-court" brief will advocate on behalf of Jack Phillips, who claims his right to free speech and right to exercise his religion freely will be violated if he is forced to bake for same-sex couple Charlie Craig and David Mullins. Craig and Mullins ordered a wedding cake from Phillips's Colorado bakery back in 2012, but Phillips refused, stating he does not bake wedding cakes for gay couples. The case is now headed for the Supreme Court after Phillips was found to have violated the Colorado Anti-Discrimination Act.
Both the DOJ and Phillips's lawyers argue that he should not be forced to express himself creatively over a topic he disagrees with.
"We know tolerance is a two-way street and dignity cuts both ways," Kristen Waggoner, senior counsel at the Alliance Defending Freedom, representing Phillips, told The Hill.
"We need to protect the right of all Americans to live and work consistent with their religious beliefs and not force creative professions to create visual art that violates who they are," she added.
Phillips said he had lost around 40 percent of his business as well as members of staff over his decision not to bake wedding cakes for gay people.
The DOJ's filing has prompted criticism from the American Civil Liberties Union, which is representing the couple and had previously held hopes that the Supreme Court would not hear the case, instead letting previous court rulings in favor of Craig and Mullins stand.
"Even in an administration that has already made its hostility" toward the LGBTQ community apparent, Louise Melling, deputy legal council of the American Civil Liberties Union, told The Washington Post, "I find this nothing short of shocking."