Trump Administration Branded 'Shameful' After Slashing Refugee Cap to Historic Low
The Trump administration drew criticism from humanitarian groups over its "shameful" plan to cap the number of refugees allowed into the United States to a near-record low of 30,000 next year.
Secretary of State Mike Pompeo announced the "new refugee ceiling" on Monday, stating that the U.S. would also process more than 280,000 asylum seekers in 2019.
The new refugee cap represents the lowest number ever set by any president since the Refugee Act became law in 1980, according to the Hebrew Immigrant Aid Society (HIAS), which condemned the Trump administration's new limit as "shameful."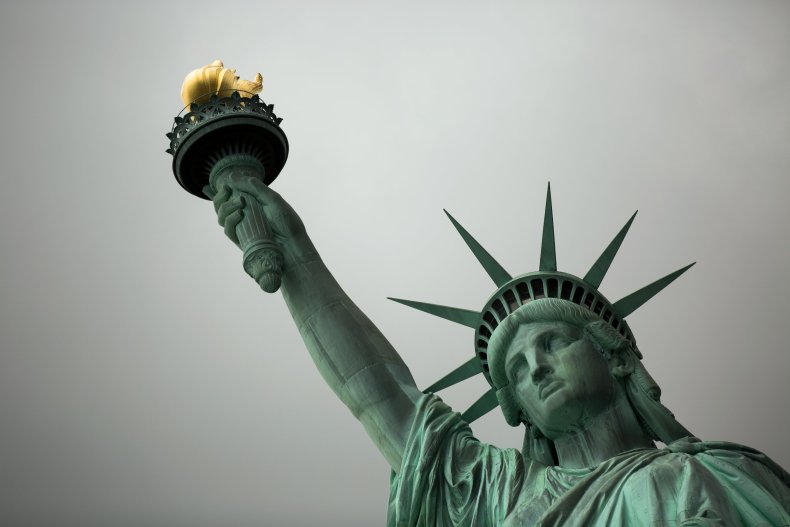 Even if the cap is reached, it would only just surpass the number of refugees allowed into the U.S. in the fiscal year 2002, which saw around 27,000 refugees admitted into the country after of 9/11, despite the ceiling being set at 70,000, according to the Pew Research Center.
In addition, the 30,000 cap represents a significant drop from the 45,000 refugee limit set by President Donald Trump for 2018 and an even larger plunge from the 50,000-person cap set in 2017.
Pompeo said that "this year's refugee ceiling reflects the substantial increase in the number of individuals seeking asylum in our country, leading to a massive backlog of outstanding asylum cases and greater public expense."
"The daunting operational reality of addressing the over 800,000 individuals in pending asylum cases demands renewed focus and prioritization," the secretary of state said, adding that "the magnitude of this challenge is unequaled in any other country."
After noting that the total amount of U.S. humanitarian assistance worldwide hit more than $8 billion in the fiscal year 2017, "more than any other country," Pompeo said that 2019's refugee ceiling number "should not be viewed in isolation" from the U.S.'s other "expansive humanitarian programs."
"Some will characterize the refugee ceiling as the sole barometer of America's commitment to vulnerable people around the world," he said. "This would be wrong."
"Other countries, when noting their humanitarian protection efforts, highlight their assistance to both refugees and asylees. The United States should do the same," Pompeo said.
In a statement sent to Newsweek, HIAS President and CEO Mark Hetfield accused Trump of having "once again betrayed America's history and global leadership in providing [a] safe haven for innocent human beings fleeing violence and persecution.
"By setting the refugee number this low, this administration is betraying the commitments we made after World War II—followed by decades of bipartisan support—to ensure that the world never again turns its back on innocent people seeking safety," he said.
"During a period of unprecedented crisis, America has signaled it is a nation in retreat, and as a result the outlook for refugees looks even more bleak," Hetfield said.
HIAS noted that since 1980, the average annual ceiling has been set at 96,229 refugees. The organization said that last year the cap was set at 45,000, but so far only a total of 20,918 refugees have actually been admitted so far this year.
"Right now Jews are in the middle of the most reflective time of year and what this Administration has done to refugees and to our own country is shameful," Hetfield said, with Rosh Hashana, the Jewish New Year having just concluded last week and Yom Kippur, the Day of Atonement, taking place this week.
"President Trump is depriving our country of thousands of new Americans who could have been productive members of our community, grateful to be living in safety and freedom," Hetfield said, adding: "HIAS and our supporters in the American Jewish community will continue to help refugees and demonstrate that America remains a welcoming country."
Read more: "They are humans," Pakistani prime minister says, announcing plan to grant citizenship to 1.5 million refugees
World Relief CEO Tim Breene also hit out at the Trump administration's decision to tighten the limit, calling it "incredibly troubling."
"Not only is it a continuation of a series of unprecedented attacks on our American values and on the humanitarian nature of the refugee resettlement program, but it falls far short of helping the large number vulnerable people around the world," Breene said in a statement sent to Newsweek.
"This is just another step in the systematic dismantling of a program that exists to shelter people who need our support and protection," he said. "America can do better."
In his announcement, Pompeo maintained that the decision to lower the number of refugees allowed into the country in 2019 was made "in consideration of both U.S. national security interest and the urgent need to restore integrity to our overwhelmed asylum system."
He said that the U.S. would now look toward "addressing the humanitarian protection cases of those already in the country."