Trump Administration Keeps Congress in the Dark Over Secret Nuclear Tech Deal With Saudi Arabia, Despite Khashoggi Murder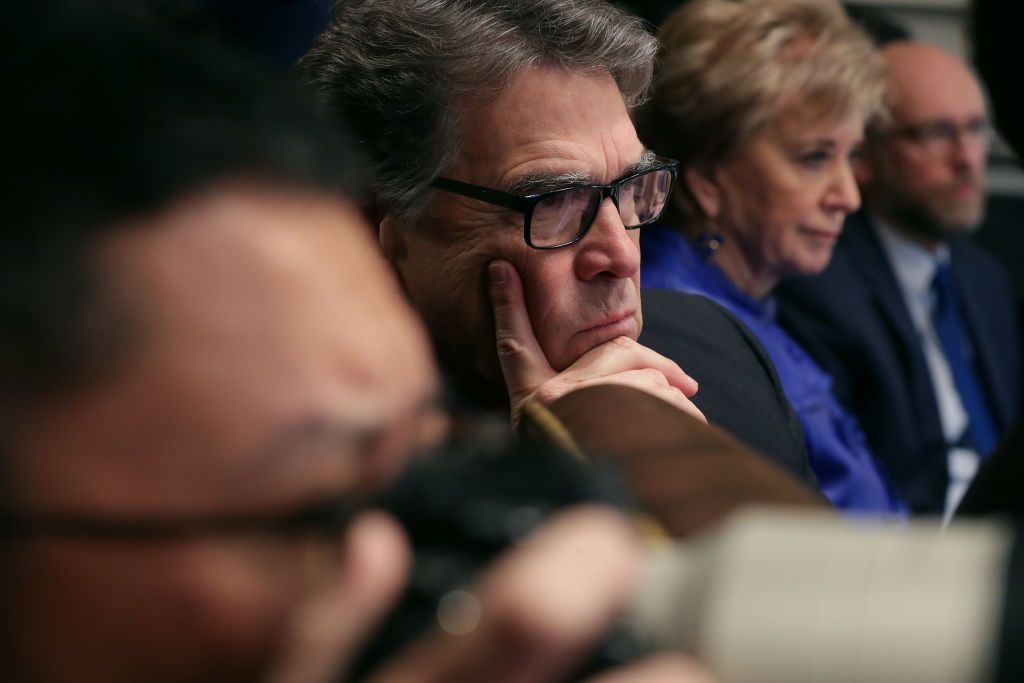 The administration of President Donald Trump has been accused of evading Congress over a secret nuclear power deal with Saudi Arabia, with questions still remaining over the nation's ruling family's role in the murder of journalist Jamal Khashoggi.
At a congressional hearing Wednesday, Democratic Representative Brad Sherman, of California, said the White House had attempted to evade Congress, demanding Secretary of State Mike Pompeo name the companies authorized to sell nuclear power technology to Riyadh.
According to a document seen by Reuters Wednesday, U.S. Energy Secretary Rick Perry approved authorizations for six companies, whose names are now being withheld, to deliver nuclear power technology to Saudi Arabia.
The approvals permit the U.S. firms to start preliminary work on advancing nuclear technology in the Arabian kingdom. However, they stop short of allowing shipments of equipment to the country.
The so-called Part 810 authorizations have been made public as a matter of course in the past. In this instance, however, the companies involved reportedly requested the government keep their approvals secret to protect proprietary information.
"In this case, each of the companies which received a specific authorization for [Saudi Arabia] have provided us written request that their authorization be withheld from public release," the Department of Energy's National Nuclear Security Administration (NNSA) said in the document.
U.S. lawmakers have expressed concern with the country's continued close relationship with Saudi Arabia and especially the heir apparent to the Saudi throne, Crown Prince Mohammed Bin Salman, after the slaying of Washington Post journalist Jamal Khashoggi.
The Crown Prince enjoyed a brief honeymoon on the international stage, but his reputation took a nosedive when he was implicated in the killing of Khashoggi. However, the Trump administration's support for the prince barely wavered in the face of international and domestic condemnation for the killing.
While it is not clear whether any of the secret nuclear power authorizations were made after Khashoggi's murder, lawmakers have also expressed concern that U.S. nuclear technology in Saudi Arabia could spark a regional nuclear arms race.
Riyadh has in the past been resistant to U.S. standards that would stop the civilian technology from being converted into weapons capability. Bin Salman has said in the past that Saudi Arabia would pursue nuclear weapons as a check to Iranian aggression in the region.
Sherman has requested that Pompeo disclose the names of U.S. firms by mid-April. The secretary of state gave no more commitment other than saying he would look into it.