Trump Administration is Most Unethical in Recent U.S. History, Americans Say in New Poll
President Donald Trump campaigned on a promise to "drain the swamp" but, according to a new poll, Americans believe he is running the most unethical administration in recent United States history. Just 37 percent of respondents to a Gallup survey released Thursday said that the ethical standards of Trump and his officials were either excellent or good, by far the lowest since the polling company began asking the question during Ronald Reagan's first term in 1983.
By comparison, exactly half of all respondents said that Trump's predecessor, Barack Obama, was running an administration with either excellent or good ethics. The highest mark in the poll's history was achieved in the second year of George W. Bush's presidency, when 74 percent registered a positive view of his administration's ethics. The lowest mark before Trump was the 43 percent received by Bill Clinton at the start of 1994.
The results suggest that Americans are far from convinced that Trump is following through on his promise to clean up Washington, as he so regularly and vehemently vowed on the campaign trail. In his 16 months in office, Trump's White House has been besieged with a series of ethics scandals.
Environmental Protection Agency Administrator Scott Pruitt has featured in many of the negative reports, including $43,000 spent on a soundproof booth in his office and a six-month stay at a below-market-rate price at a condo owned by a healthcare lobbyist whose husband lobbied the EPA.
Elsewhere, Housing and Urban Development Secretary Ben Carson has been chastised for spending $31,000 on a new dining set. And several members of Trump's cabinet, including the head of the Interior Department, Ryan Zinke, and Treasury Secretary Steven Mnuchin, have been found to have been employing financially questionable travel practices.
But while those officials thus far remain in situ, former Health and Human Services Secretary Tom Price was not so fortunate, being forced to resign last September following reports that he spent more than $1 million on air travel.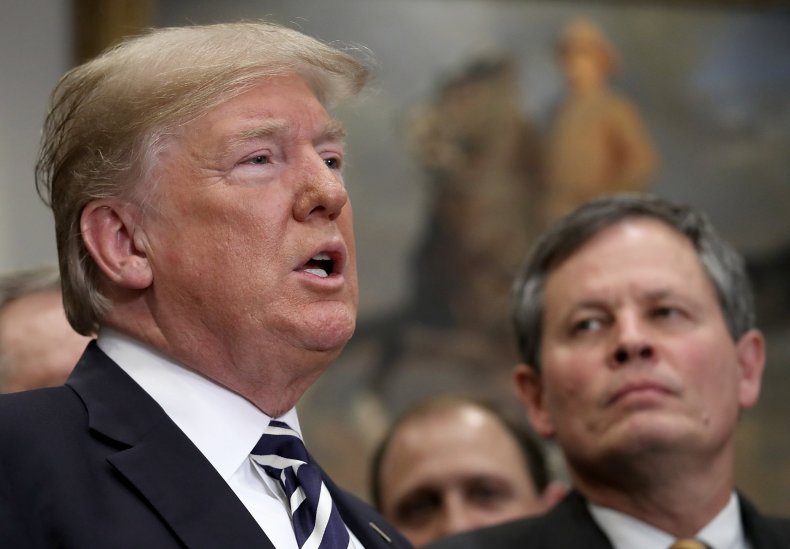 At the same time, Trump has personally spent his entire time in office battling an investigation into Russian interference in the 2016 election and possible collusion with the president's campaign. Trump has stepped up his criticism of the investigation, which he has repeatedly labeled a "witch hunt," in recent weeks, although hopes that it will be brought to an end have continued to prove unfulfilled.
The president has also been hit with questions over a payment made by his former personal attorney Michael Cohen to adult film star Stormy Daniels, legal name Stephanie Clifford, just days before the 2006 election in order to silence her allegations about having an affair with Trump. While Trump initially said he knew nothing of the payment, he has since revealed that he repaid Cohen.
Gallup polled 1,024 adults between May 1 and May 10.