Trump Administration Must End Arbitrary Detention Of Asylum Seekers In U.S., Federal Judge Rules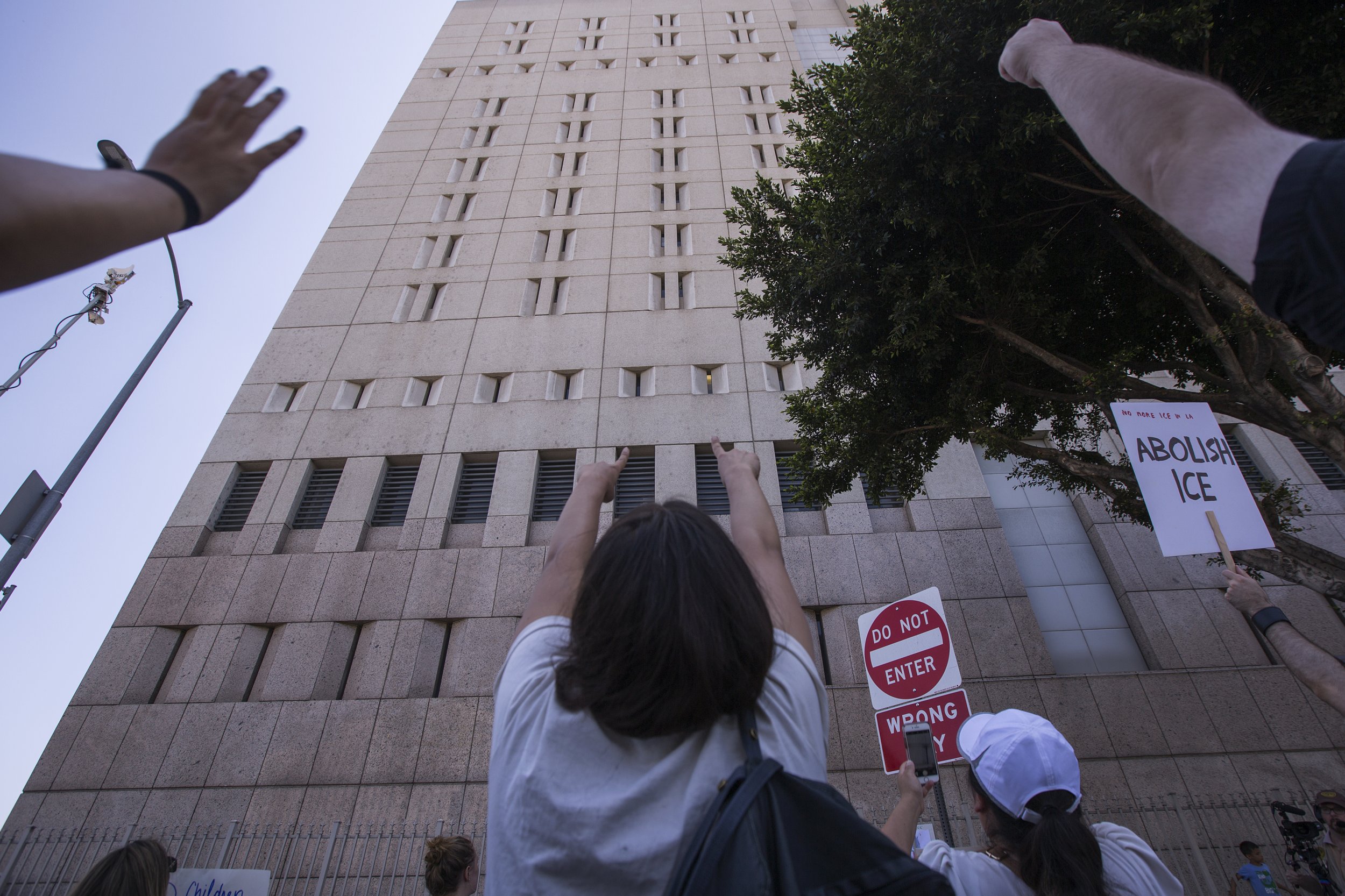 A federal judge in Washington, D.C. has ruled that the government cannot arbitrarily detain asylum seekers arriving in the U.S.
The decision comes after the American Civil Liberties Union (ACLU) and other rights groups launched a joint class-action lawsuit in March challenging the administration's policy of detaining asylum seekers even after they passed a credible fear interview as they await hearings on their asylum claims.
Senior Staff Attorney with the ACLU's Immigrants' Rights Project, Michael Tan, said the ruling "means the Trump administration cannot use indefinite detention as a weapon to punish and deter asylum seekers," in a statement shared by the ACLU.
The lead plaintiff in the class-action suit, Ansly Damus, a teacher fleeing "violent, politicial persecution" in Haiti, had been detained in an Ohio detention center for more than 1.5 years, according to the civil liberties organization.
Damus had been granted asylum by a judge twice, but the government appealed each time, prolonging the asylum seeker's detention, the ACLU said.
As the class-action lawsuit was filed, Damus said in a statement provided by the civil liberties union: "I have not breathed fresh air or felt the sun on my face, and I never know if it is cold or hot outside, if the sun is out, and if the seasons are changing."
"The Trump administration had put Damus behind bars indefinitely alongside thousands of other asylum seekers like him," the ACLU said in a press release. "ICE has not allowed him outside even once in over a year," it added.
In addition to blocking the arbitrary detention of asylum seekers fleeing persecution, torture or death in their home countries, the decision also calls for a case-by-case review of whether each asylum seeker involved in the class-action lawsuit, including Damus, should be released on humanitarian parole.
Read more: Meet the Americans Opening Their Homes to Families Seeking Asylum in U.S.
Typically, asylum-seekers must pass a "credible fear" interview to convince authorities that they face a threat of persecution at home. If they pass, they are usually eligible for release pending a hearing, unless they are considered a flight risk or a danger to the public. At least, that is how it worked during the Obama administration.
Legal Director Hardy Vieux of Human Rights First, which launched the lawsuit along with the ACLU, said the ruling would "have an enormous impact on asylum seekers, who pose no risk, and are currently languishing in detention."
Vieux added that the ruling was a "rejection of the Trump administration's blanket policy of denying parole to those seeking protection in this country," adding: "We hope that our clients and those like them will no longer be wrongly held in prison-like conditions."
The Justice Department did not immediately respond to a request for comment.