Trump Adviser Scott Atlas Tweets 'Truth Will Prevail' After 78 Ex-Stanford Colleagues Denounce COVID-19 Claims
Dr. Scott Atlas, an adviser to the White House on COVID-19, has tweeted "Truth will prevail. #FactsMatter" after dozens of his former colleagues signed a letter denouncing claims he made about the pandemic.
Atlas, a neuroradiologist and current senior fellow at the conservative-leaning Hoover Institute at Stanford University who is not a specialist in infectious disease or epidemiology, became an advisor to the Trump administration in August. Some viewed his appointment as an attempt to counter the opinions of Coronavirus Task Force members such as Dr. Anthony Fauci, who has served as the director of the National Institute of Allergy and Infectious Diseases since 1984.
In the past Atlas has stated that lockdowns "prevented natural herd immunity [not using vaccines] from developing," an approach the World Health Organization as "very dangerous." Earlier this month, he denied reports he pushed herd immunity as a strategy to tackle the U.S. outbreak, which has killed almost 200,000 people.
He has also said it is a "good thing" for younger, healthy Americans to be exposed to the coronavirus as children are at essentially "zero risk."
The letter released on Wednesday was signed by 78 members of the Stanford University School of Medicine, including infectious disease physicians and researchers, microbiologists, immunologists, epidemiologists and health policy experts.
On Friday, after news reports of the letter emerged, Atlas tweeted: "Truth will prevail. #FactsMatter." He did not elaborate on what the tweet referred to.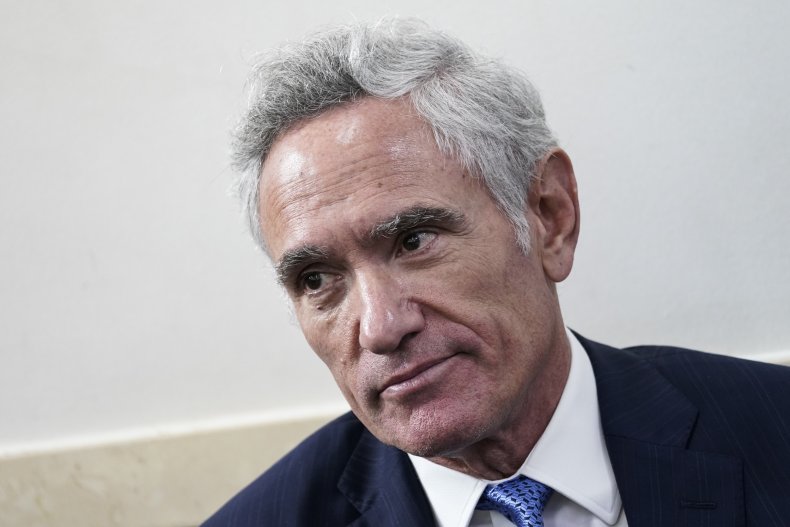 The signatories wrote that to "prevent harm to the public's health" they have a "moral and an ethical responsibility to call attention to the falsehoods and misrepresentations of science recently fostered" by Atlas.
"Many of his opinions and statements run counter to establish science, and, by doing so, undermine public-health authorities and the credible science that guides effective public health policy," the letter read.
They wrote the "preponderance of data" from around the world supports statements including that the use of face masks, social distancing and hand-washing have been shown to reduce the spread of the coronavirus; crowded indoor spaces significantly increase the risk of spread; spread from asymptomatic people occurs frequently, including in children and young adults; and that the safest way to achieve herd immunity is through the roll-out of a vaccine when one becomes available.
"In contrast, encouraging herd immunity through unchecked community transmission is not a safe public health strategy. In fact, this approach would do the opposite, causing a significant increase in preventable cases, suffering and deaths, especially among vulnerable populations, such as older individuals and essential workers," they said.
The letter went on: "Failure to follow the science—or deliberately misrepresenting the science—will lead to immense avoidable harm.
"We believe that social and economic activity can reopen safely, if we follow policies that are consistent with science," the signatories wrote. "In fact, countries that have reopened businesses and schools safely are those that have implemented the science-based strategies outlined above."
Dr. Yvonne Maldonado, a professor of pediatrics and infectious diseases expert who signed the letter told, CNBC: "I think there's a tendency these days for people to opine about things that are not in their area of specialization.
"We don't have all the answers, but there are some things we do know and we can prove, and I think we need to be respectful to those who have studied these areas for their whole careers."
She said: "I read the letter carefully as we didn't want to overstate anything that wasn't a scientifically developed idea," Maldonado said, adding: "It's critical that people with expertise stand up against any dissemination of misinformation, because it's dangerous and unsafe."
Newsweek has contacted Atlas and the White House for comment.