Trump's America is Lowest Point in U.S. History, Say Americans Who Survived 9/11 and World War II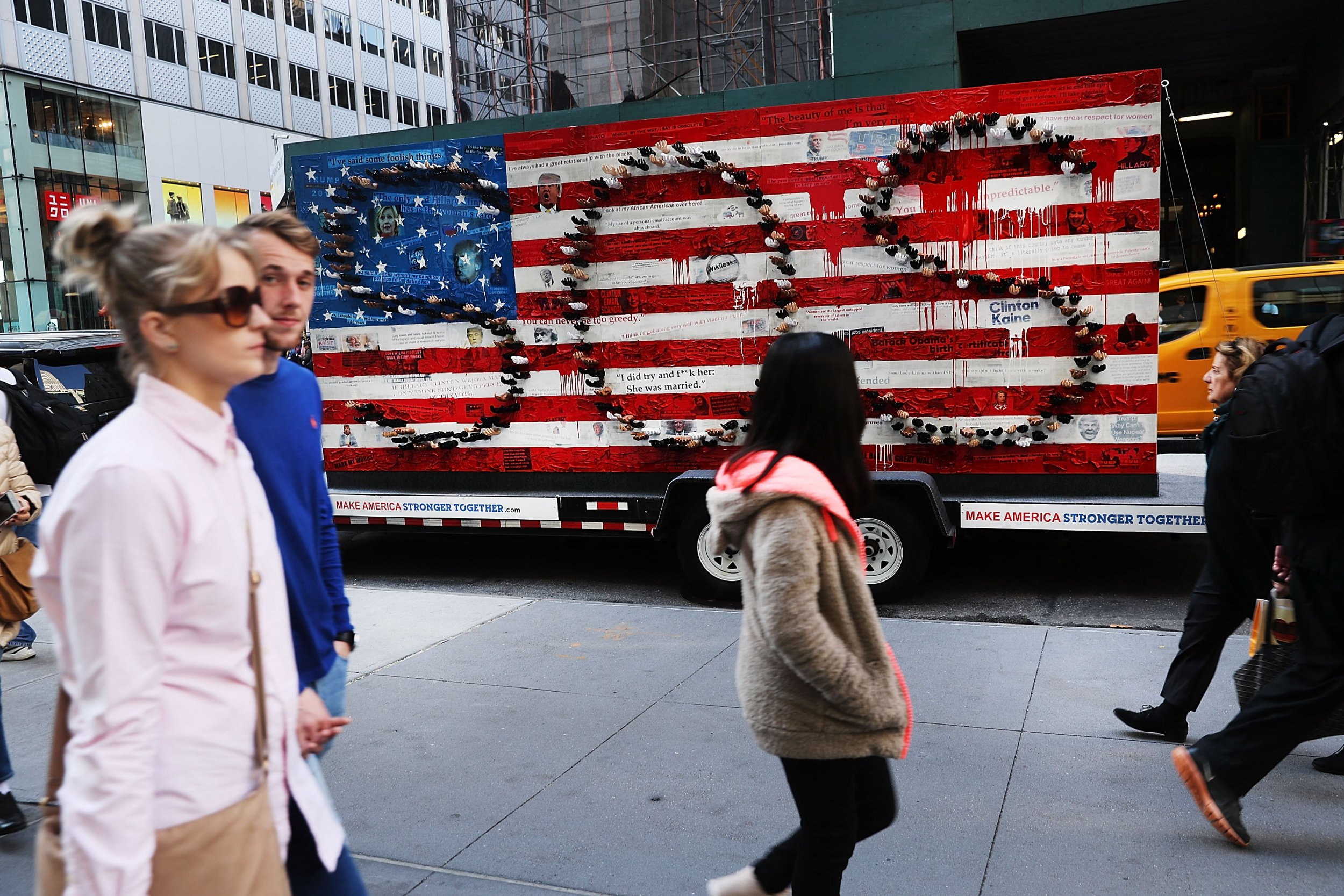 It's official: The state of the union is anxious.
In survey results released Wednesday by the American Psychological Association, nearly 60 percent of people said this is lowest point in U.S. history they can recall—even when considering events like World War II, the 1968 assassination of Martin Luther King Jr. and 9/11.
"We're seeing significant stress transcending party lines," the association's CEO, Arthur Evans Jr., said in a news release. "The uncertainty and unpredictability tied to the future of our nation is affecting the health and well-being of many Americans in a way that feels unique to this period in recent history."
Of the roughly 3,400 adults contacted by the association last August, six out of 10 reported feeling significantly worried about the future of the country. That means more Americans were freaking out over how the nation will fare going forward than they were about standard personal concerns like money and work. The specific issues causing the most stress included health care, the economy and the level of trust in the government.
Patterns emerged when the data were broken down. Democrats were more concerned about the country than Republicans, which is likely because GOP candidate Donald Trump won the 2016 election. Women were more freaked out than men, and men of color were more worried than their white counterparts. More than half of Hispanic respondents told the association they lie awake in bed at night.
Bloomberg pointed out that the survey didn't ask about Trump by name, but the study's authors did warn that lawmakers should be paying attention to the results.
"[They] need to understand that this is an issue that is important to people, that the uncertainty is having an impact on stress levels, and that stress has an impact on health status," Evans told Bloomberg.
Mental health concerns also spiked last fall, first as the frenetic presidential campaign drew to a close and later when Trump emerged victorious.
In October 2016, 90 percent of Americans said they were experiencing more intense emotional distress than they had with previous elections. In the hours and days after Trump's win, the National Suicide Prevention Lifeline and Crisis Text Line said it saw a record number of calls. Experts termed the condition post-election stress disorder, and it even inspired the TV show American Horror Story: Cult.
As the election's anniversary approaches, if you're feeling stressed out, experts recommend unplugging from the news, taking some sort of action (like volunteering for or donating to organizations), exercising or seeking help. The American Psychological Association said in its report that many people are also praying, listening to music and meditating as ways to cope with their anxiety.