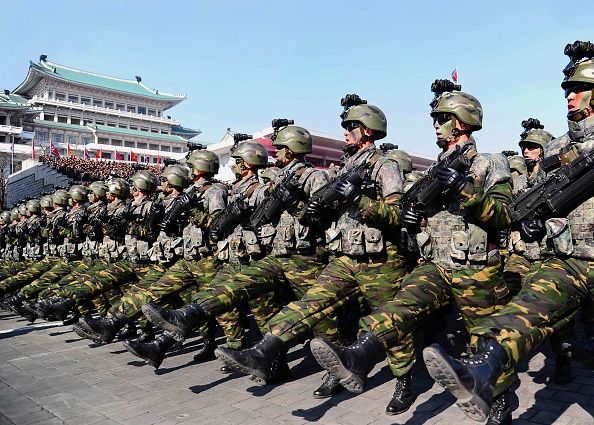 Japanese Prime Minister Shinzo Abe and President Donald Trump agreed that there would be no meaningful dialogue with North Korea unless Pyongyang decides to give up its nuclear weapons, Japan's Foreign Ministry said Thursday.
The two leaders spoke on the phone Wednesday night and determined that their countries would not foster talks with North Korea unless the hermit nation demonstrated "complete, verifiable and irreversible denuclearization," the ministry said in a statement.
Vice President Mike Pence, who is attending the Winter Olympics in South Korea, has said that the U.S. is open to talks with North Korea, but only to urge the country to give up its nuclear weapons entirely. The U.S. has also been pushing for stronger international sanctions against North Korea as Washington and Pyongyang entered a war of words in recent months, threatening to annihilate one another with their nuclear weapons.
The tough stance from Tokyo and Washington comes as North and South Korea display sports diplomacy at the Winter Olympic Games, marching under the flag of a unified Korea and even playing hockey on the same team. South Korea has also agreed to foot the bill for North Korea's visiting delegation during its visit to the Olympics.
"[The Japanese statement] is just a reiteration of the U.S. and Japan position," James Brown, a Japan expert at Temple University, told Newsweek. "But it is also a response to the Winter Olympics, which [North Korea] has successfully used to encourage acceptance of its regime and to promote dialogue."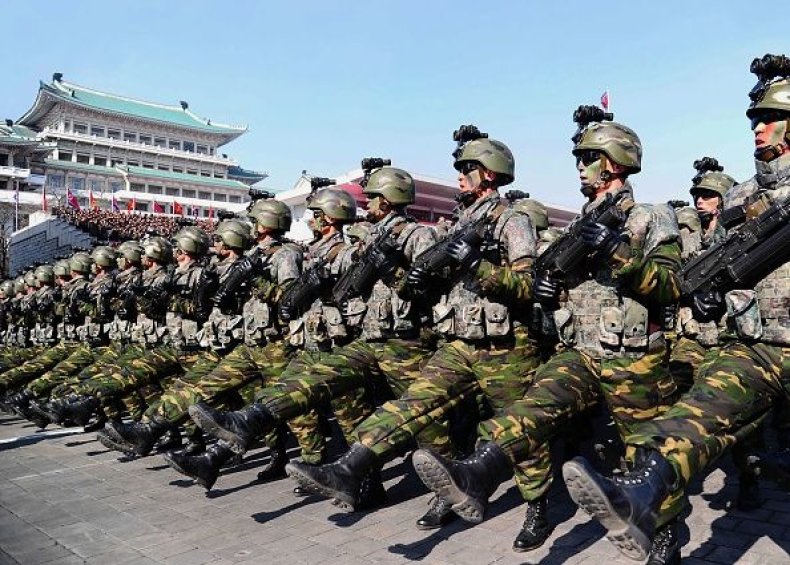 However, Trump has also played a role in pressuring China to find a diplomatic solution to the North Korea crisis and the growing threat of war. Experts say the Trump administration is increasingly caught between Japan, which is wary of the nation, and South Korea, which wants to deepen diplomatic relations with its northern neighbor for security reasons.
"The Trump administration is clearly being pulled in different directions by its allies in Seoul and Tokyo. Both South Korea and Japan agree on the need to keep up the pressure on North Korea, but while Seoul is pursuing a second track of dialogue with Pyongyang, Tokyo has proven very skeptical about talks," Daniel Wertz, a North Korea analyst at the Washington-based organization National Committee on North Korea, told Newsweek.
"The Trump administration has tried to straddle both sides of this fence, and its recent statements about its willingness to engage in dialogue with North Korea have been contradictory," Wertz continued.
Experts say dialogue would be useful even if it doesn't lead to immediate progress on the nuclear issue, because maintaining open channels of communication could prevent miscalculation that could lead to an unintended conflict. Talks could also help the U.S. to better probe North Korea's intentions, Wertz said.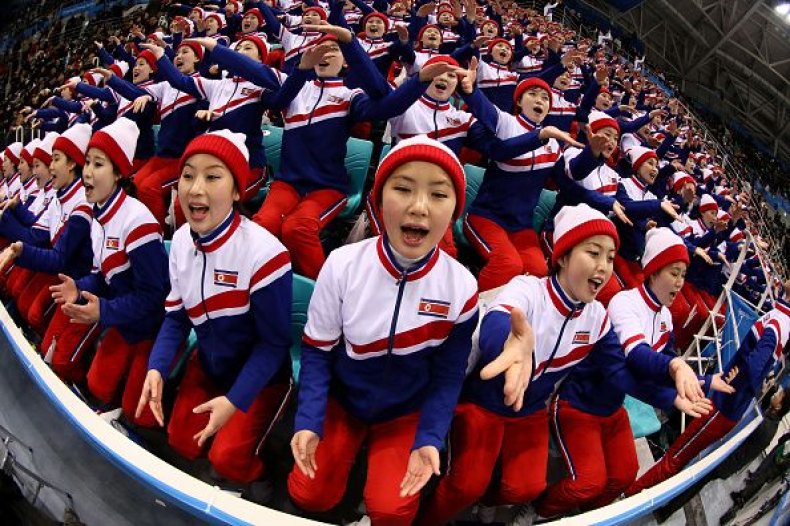 But at the same time, North Korean hackers are reportedly continuing to target their southern neighbors. On Monday, the cybersecurity firm McAfee published evidence that the North Korean hacker group Lazarus had launched a new hacking campaign as recently as last month that would target financial institutions around the world, including in South Korea.
Even if the U.S. were to support talks between North and South Korea, the negotiations would likely fall apart, according to Harry Kazianis, director of defense studies at the Center for the National Interest, a public policy think tank in Washington.
"I would expect that after the Olympics, Seoul and Pyongyang will indeed keep talking, with Washington having its own introductory 'talks' with [North Korea] to see what might be possible," Kazianis told Newsweek.
Both sets of talks will collapse quickly because North Korea will demand the ending of U.S. and South Korea joint military exercises set by the end of April, he said.
"America and South Korea might counter [by] scaling them back, but they will not cancel them. As a response, I guarantee North Korea will once again test nuclear weapons and missiles," Kazianis continued. "It seems all but certain come springtime we will be back on the brink of possible war with North Korea."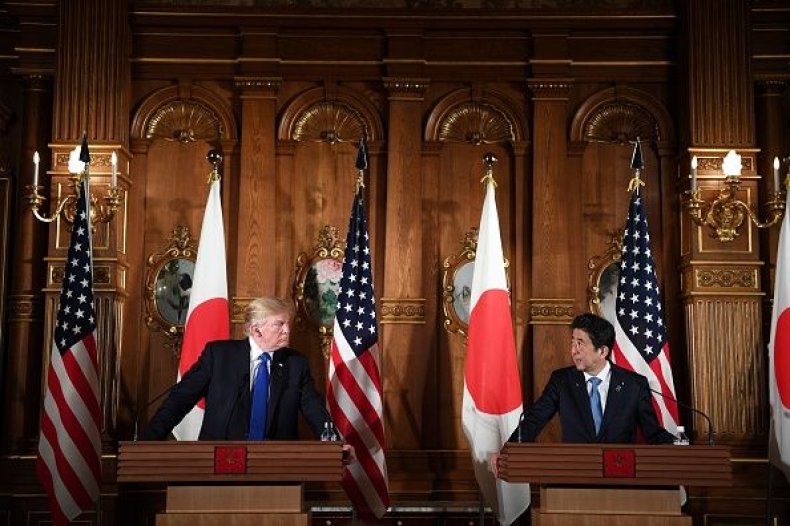 Wednesday's phone call between Trump and Abe, however, is likely an attempt by two staunch allies to demonstrate that they have a united front. The United States is committed under a 1960 bilateral security treaty to defend Japan, and the two countries have pledged to "strengthen the bonds of peace and friendship" between them.
Trump and Abe also maintain a notoriously friendly relationship and have spoken by telephone over 13 times, more than the Japanese leader talked to former President Barack Obama in his second term.