Trump and Large Russian Delegation Attend National Prayer Breakfast, Organizers Say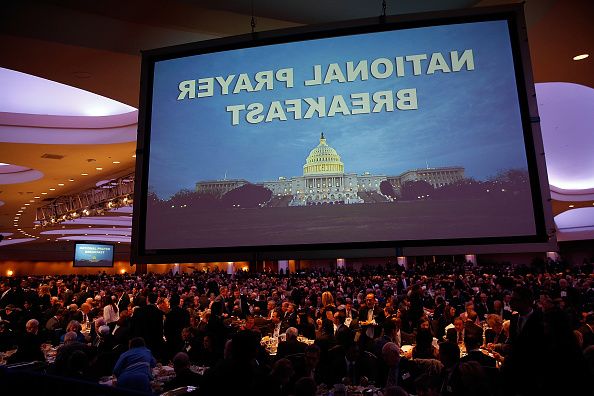 More than 50 people from Russia's religious and political elite are attending the National Prayer Breakfast along with President Donald Trump on Thursday, according to organizers. The number is three times higher than last year's quota of Russians to attend the high-profile event.
The Fellowship Foundation, a religious organization that organizes the National Prayer Breakfast, does not disclose how it compiles its guest list. But several members of Russia's parliament and a member of the political opposition running for president against Vladimir Putin were reportedly invited to the event. Officials told Russian media that the event provided an opportunity to hold informal meetings and build bridges between different layers of society, according to CNN. Every president since Dwight Eisenhower has attended the annual event.
Related: Orthodox Christian anti-cult activist accused of targeting Hindus in Russia
The event is being organized as special counsel Robert Mueller investigates whether the Trump administration collaborated with Russia to influence the outcome of the 2016 presidential elections. Russia's religious elite have strong connections to Russia's political class, and Orthodox Christianity is deeply rooted in the country's national identity. Putin's ties to the church allow him to tout himself as a defender of Christian conservative values, and he has pushed discriminatory policies against gays and lesbians both within Russia and in neighboring countries.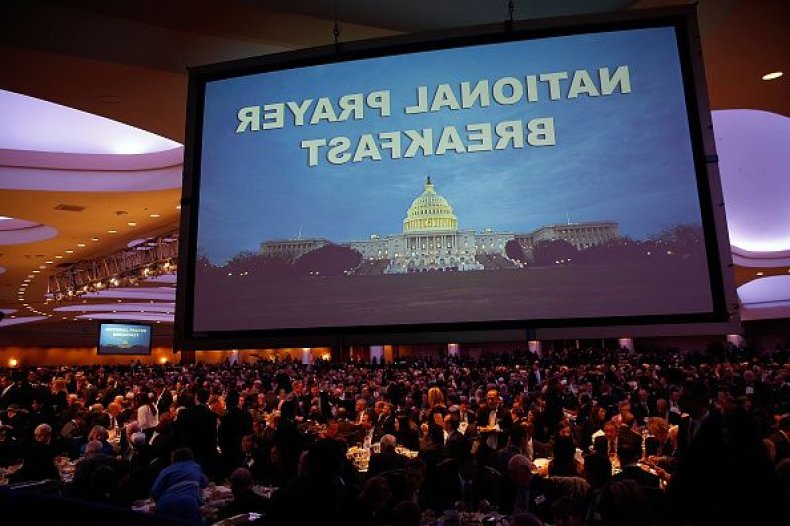 Meanwhile, Trump's staunchest religious supporters, white evangelical Christians, have also developed long-standing ties to Russia through international pro-life and anti-LGTB conferences and organizations. The World Congress of Families, an anti-LGTB rights group, regularly brings together members of Russia's Christian right with evangelical Christians.
More than 3,000 people representing over 100 countries attend the National Prayer Breakfast. The Russian government, however, is not sending a delegation to this year's event.
Late last month, the U.S. Treasury Department released an unclassified list of Russian oligarchs who could be the target of future U.S. sanctions. The list was widely mocked for being little more than a copy paste job of a Forbes list of Russia's wealthiest citizens.
Nevertheless, the list sparked some outrage in Russia, and some members of the Duma announced that they would boycott Trump's prayer breakfast in response.