Donald Trump Doesn't Read, so Why Did He Just Recommend a Fox Host's Book on Andrew Jackson?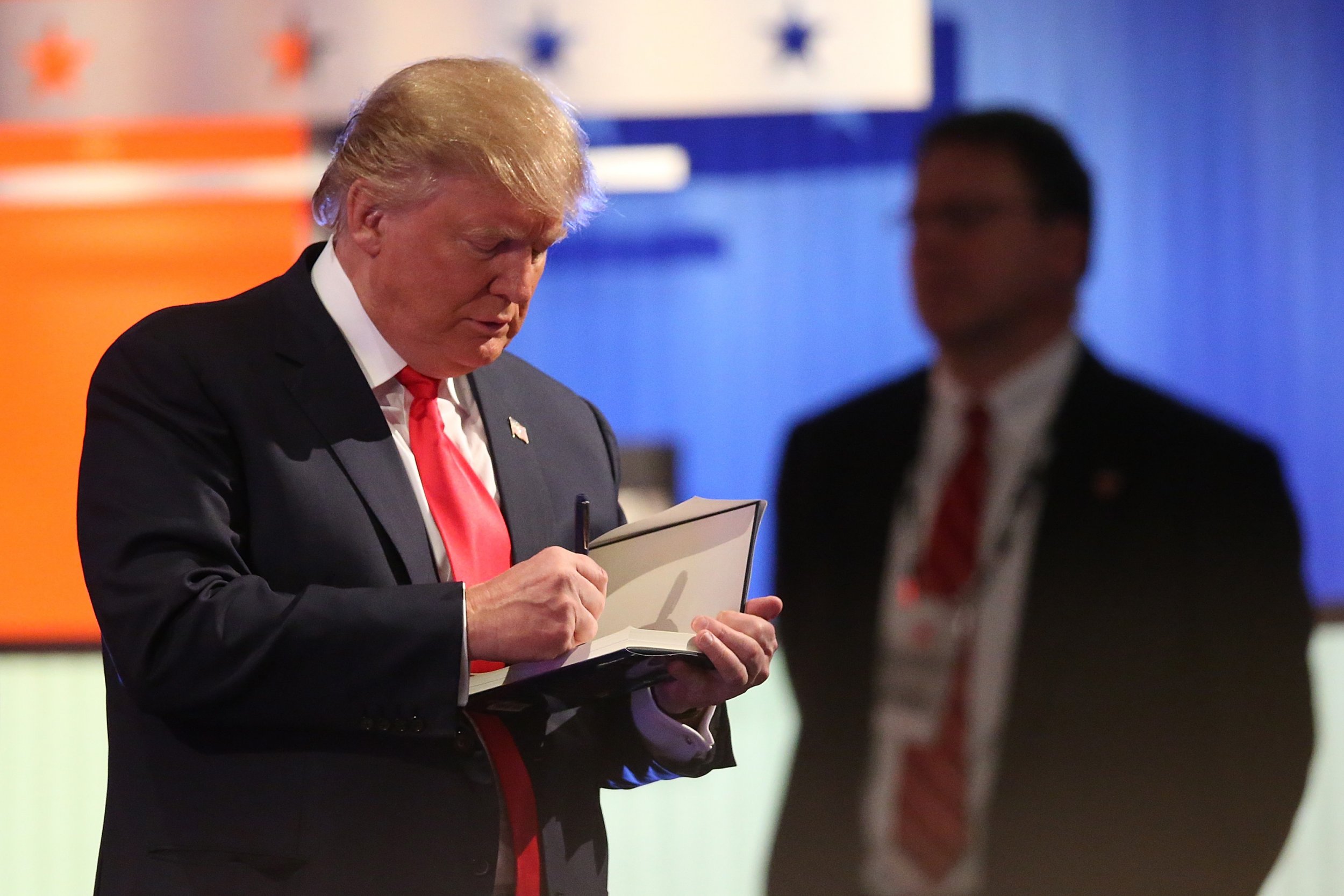 President Donald Trump doesn't have time to read books, but that doesn't mean he can't—and won't—tell his 44.2 million Twitter followers to buy a book written by an anchor on his favorite morning show.
Trump tweeted Thursday morning that people should "go get" Fox & Friends host Brian Kilmeade's recently released book Andrew Jackson and the Miracle of New Orleans: The Battle That Shaped America's Destiny. He added that it was "really good," an endorsement that caused skepticism because Trump has repeatedly said he doesn't read.
That's not fake news—his bibliophobic habits have been thoroughly documented over the past few years. In July 2016, for example, then-candidate Trump told The Washington Post he hadn't read any presidential biographies because he didn't have time.
"I never have. I'm always busy doing a lot," he added. "Now I'm more busy, I guess, than ever before."
That same month, Tony Schwartz, who ghostwrote Trump's 1987 business memoir The Art of the Deal, said he never spotted a book in the billionaire's home or office during the year and a half he was shadowing him.
"I seriously doubt that Trump has ever read a book straight through in his adult life," Schwartz told The New Yorker.
Trump himself seemed to confirm this in an interview with Megyn Kelly. After he revealed his favorite book was All Quiet on the Western Front, Trump admitted he only read "passages," "areas" and "chapters" of books because he didn't have time.
Nothing changed when he was elected. In January, The New York Times reported flatly that Trump "does not read books," instead preferring to watch TV to unwind in the evenings. In an interview with Axios reporters, Trump insisted that "I like reading books" but couldn't actually suggest one to the journalists.
So why, then, did Trump tweet about Kilmeade's book on Jackson? The president is a fan of the populist seventh president—last month, Trump held a news conference in front of a portrait of the former president and once said Jackson "was a very tough person, but he had a big heart."
And, of course, the president is obsessed with Fox News and watches Fox & Friends most mornings. In November, the Post found that Trump had tweeted messages that indicated he was watching Fox on more than 100 of the roughly 300 days he'd been in office.
But it also might be just an effort to keep up with Barack Obama, the predecessor Trump loves to hate. Obama was such a voracious reader that after he gave Wired a list of "essential reads" in 2016, the magazine estimated it would take the average person 89 hours to finish them all. The list included The Collected Works of Abraham Lincoln, The Power Broker: Robert Moses and the Fall of New York by Robert Caro, and Behind the Beautiful Forevers: Life, Death, and Hope in a Mumbai Undercity by Katherine Boo.
It is unclear, of course, if Obama read the books in their entirety or just "passages" as his successor admits.