Trump-Appointed Judge Trevor McFadden Strikes Down Ex-President's Suit to Hide Tax Returns
U.S. District Judge Trevor McFadden, appointed by former Republican President Donald Trump, has denied Trump's lawsuit seeking to keep the House Committee on Ways and Means from obtaining his past tax returns from the IRS.
Trump has 14 days to file an appeal, which he likely will.
McFadden's written decision referred to numerous Supreme Court decisions that show "great deference to facially valid congressional inquiries." But understanding his decision requires a look at the committee's reasoning for requesting Trump's returns.
In April 2019, Democratic Massachusetts Representative Richard Neal, chairman of the aforementioned committee, requested Trump's tax returns from the IRS and the Treasury Department.
The Treasury Department refused, and the Trump administration argued that the committee only wanted the returns to try to find damaging information about Trump's finances.
In 2021, Neal submitted a second request. This time, he said that his committee wanted the records to assess how well the IRS has conducted its Presidential Audit Program. The IRS has a longstanding policy of auditing every president and vice president, according to Politico, but little is publicly known about how the process works.
In short, the committee said it wanted to know how rigorously the IRS audits presidents, especially since Trump differed from past presidents in having vast international business holdings before taking office. Neal's second request sought Trump's tax returns from 2015 to 2020.
Trump asked the court to block the committee's request, arguing that it served no legitimate congressional purpose. Trump argued that the legislative committee only wanted his returns to try to enforce tax laws, something that the legislative branch isn't constitutionally allowed to do.
McFadden rejected all of Trump's arguments.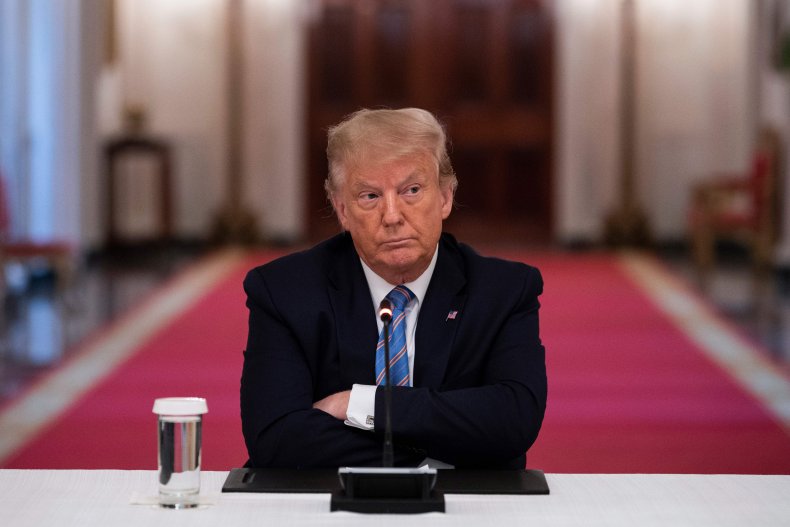 In his court filing, Trump argued that Neal and other Democrats had made past statements desiring to view Trump's returns as a way to understand potential crimes he may have committed.
However, McFadden said that numerous Supreme Court decisions have upheld the right of congressional committees to make requests and subpoenas, even when their members have made statements of ulterior motive.
"Prior cases ma[d]e clear that in determining the legitimacy of a congressional act [the Court does] not look to the motives alleged to have prompted it," McFadden wrote.
McFadden also said that the committee had laid out two valid congressional aims for wanting to see Trump's returns: better understanding of the IRS' Presidential Audit Program and the possible development of legislation to prevent conflicts of interest for government officials tasked with reviewing and guarding presidential financial information.
Trump argued that the committee didn't really want to understand how the IRS' audit program works because the committee only requested his records and not that of the seven other presidents who have been subject to the 1977 program.
"The failure to seek records from other Presidents who controlled various businesses does not invalidate the request," McFadden wrote. "True, the tax returns from those Presidents would more fully describe how the IRS accounts for a President with vast business holdings. But it is not for this Court to prescribe the most effective vehicle for congressional inquiries."
Additionally, Trump argued that the committee's request violates the separation of powers that ensures each of the three branches of government don't infringe on the others' abilities to operate without interference.
McFadden pointed out that Trump is no longer president, so completing the committee's request doesn't threaten the president's office any longer.
While McFadden said that the committee could publicly publish Trump's tax returns, he advised against it.
"If Chairman Neal's true interest in the former President's tax returns is indeed to better understand the Presidential Audit Program, he will doubtless be able to accomplish this objective without publishing the returns," McFadden wrote.
"Public disclosure of another's tax returns is a grave offense," the judge's decision continued. "Anyone can see that publishing confidential tax information of a political rival is the type of move that will return to plague the inventor."