How Low Can Trump's Approval Rating Go? Just Look at the Unpopularity of Brazil's Scandal-Ridden President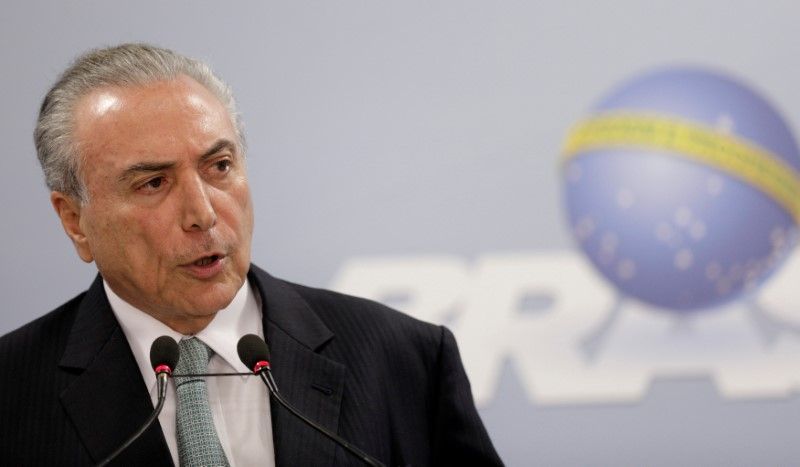 How low can President Donald Trump's approval rating go? It's a question that has often been debated as the Republican experiences record unpopularity for a new president. But a glance several thousand miles to the south shows how much worse things could yet get.
Related: Donald Trump's approval rating plummets to new low as Republicans grow wary amid Russia investigation
In a poll released Wednesday, Brazilian President Michel Temer sunk to a new low, with just 2 percent of the world's fifth-largest population viewing his administration positively. It's almost enough to make Trump feel beloved.
It has not exactly been a great week for Trump in the polls, however. On Tuesday, he reached a new low in a CBS News survey, at 36 percent, with 57 percent disapproving of his job performance. Over the weekend, Trump celebrated finally climbing back up to 50 percent with the right-leaning Rasmussen Reports. But on Thursday that number had fallen back to 46 percent, with 54 percent disapproving.
According to Gallup's tracking poll, only one other elected president—Bill Clinton—has had an approval rating lower than 50 percent at this stage of a first year in office since records began with Dwight Eisenhower.
Perhaps most worrying for Trump is that support has begun to dwindle among his Republican base, with an 11 percent drop since April.
But he still has some way to fall in order to reach the level of unpopularity of Temer. Seventy-five percent of Brazilians responding to the DataPoder360 poll conducted between June 17 and June 19 outright rejected the president's leadership, a rise of 10 percent since last month.
Temer's road has been a rocky one since the start. The former law professor and vice president came to power last year after he helped impeach former President Dilma Rousseff. But he has since been embroiled in scandal.
Temer has found himself under investigation for corruption over an alleged bribery scheme in which, like Trump, he has been accused of obstruction of justice. Brazil's federal police said Tuesday that they had found fresh evidence against Temer, furthering the prospect of Congress voting to suspend him pending a corruption trial.
In Wednesday's poll, 79 percent of Brazilians indicated that they wanted Temer to either resign or have his presidency annulled. The numbers backing Trump's removal from office have not quite reached those heights yet, though they have been increasing. Last week, a survey from Public Policy Polling indicated that 47 percent supported Trump's impeachment, while 43 percent were against the idea.