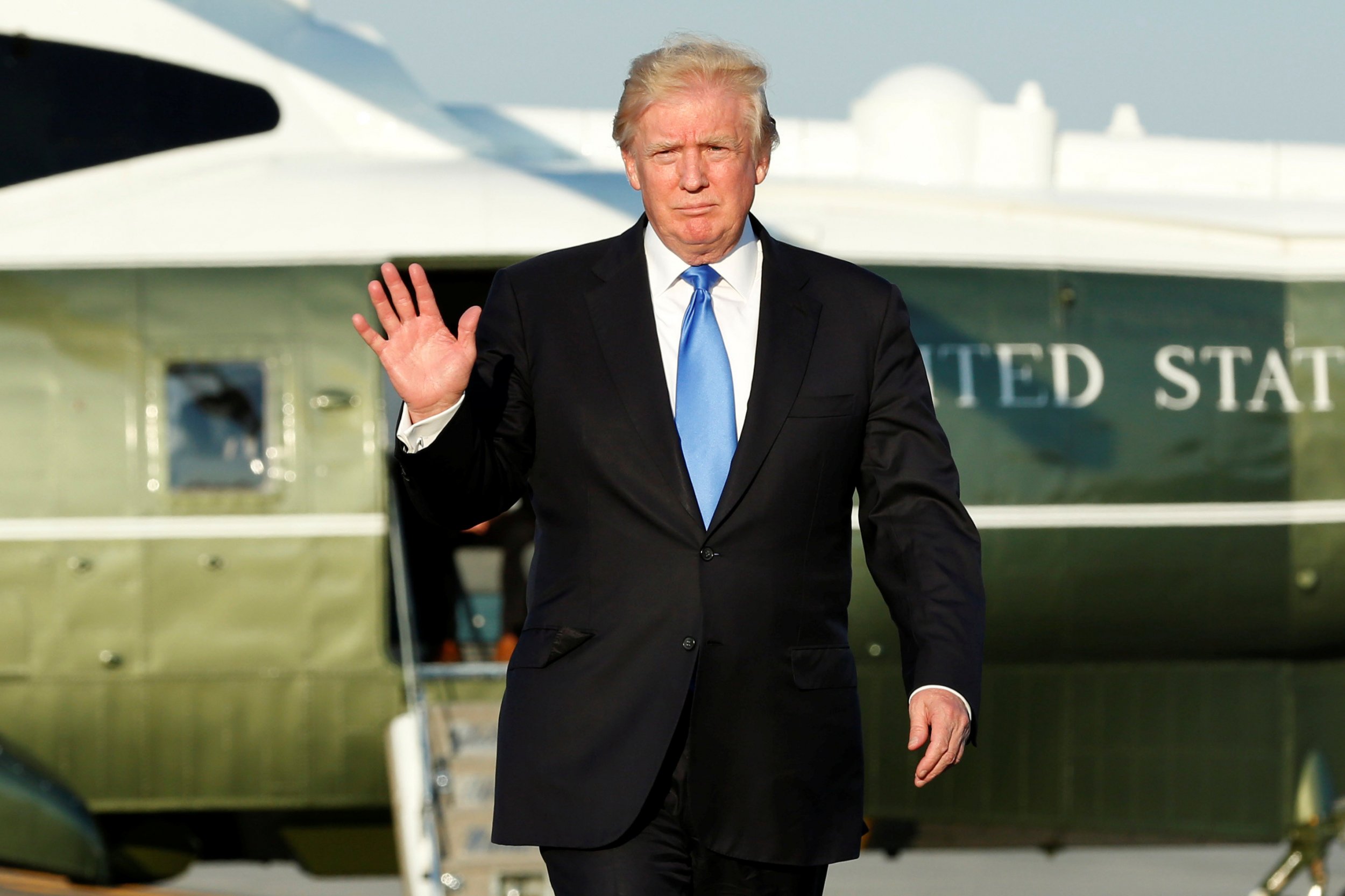 In the ongoing war of words over James Comey's testimony, American voters are not buying the White House's version of events. A plurality of voters, 49 percent versus 41 percent, say President Donald Trump is guilty of obstruction of justice, as indicated by a Public Policy Polling survey released Monday.
More voters than not also support the impeachment of Trump, 47 percent compared to 43 percent. And a majority of people questioned for the poll, 53 percent, responded that they consider the president to be a liar.
Related: What is obstruction of justice? How Comey testimony could land Trump in impeachment trouble
The poll, of 811 registered voters, was taken between June 9 and June 11, two days following the testimony of former FBI Director Comey before the Senate Intelligence Committee. In his hearing, Comey outlined out how Trump had asked him to drop the investigation into his former National Security Adviser Michael Flynn. Comey also disputed the reasons given by the White House for why he was fired last month and said Trump repeatedly requested his loyalty.
Trump has swiftly and emphatically denied Comey's version of events. "No collusion. No obstruction. He's a leaker," Trump said in a press conference Friday, making reference to Comey's admission that he gave memos of his conversations with the president to a friend to disclose to The New York Times. He added that he was "100 percent" willing to testify to his version of events under oath.
Legal experts have said that if Trump did ask Comey to drop the investigation into Flynn and showed corrupt intent, which he may have done if, as Comey has said, he cleared the room before making the request, it could constitute obstruction of justice. While Comey did not make a determination on that fact, he did say he was "sure" that the special counsel in the investigation into possible links with the Trump campaign and Russia, Robert Mueller, would investigate.
Obstruction of justice is a federal crime and an impeachable offense.
On Monday, Democratic Representative Brad Sherman released a draft of articles of impeachment for Trump. Both he and fellow Democrat Al Green has previously announced that they were pushing forward with impeachment proceedings. Two leading grassroots Trump resistance groups, MoveOn and Indivisible, also called for the process of impeaching Trump to begin last week.
Leading Democrats have so far attempted to quiet talk of forcibly removing the president, however. And impeaching the president remains something of a pipe dream at this stage. Republicans control both the House and the Senate. In order for a president to be impeached, it requires a majority vote in the House and a two-thirds majority in the Senate.