Donald Trump's Approval Rating 5 Points Higher Than Barack Obama's at Same Point in His Presidency: Rasmussen Poll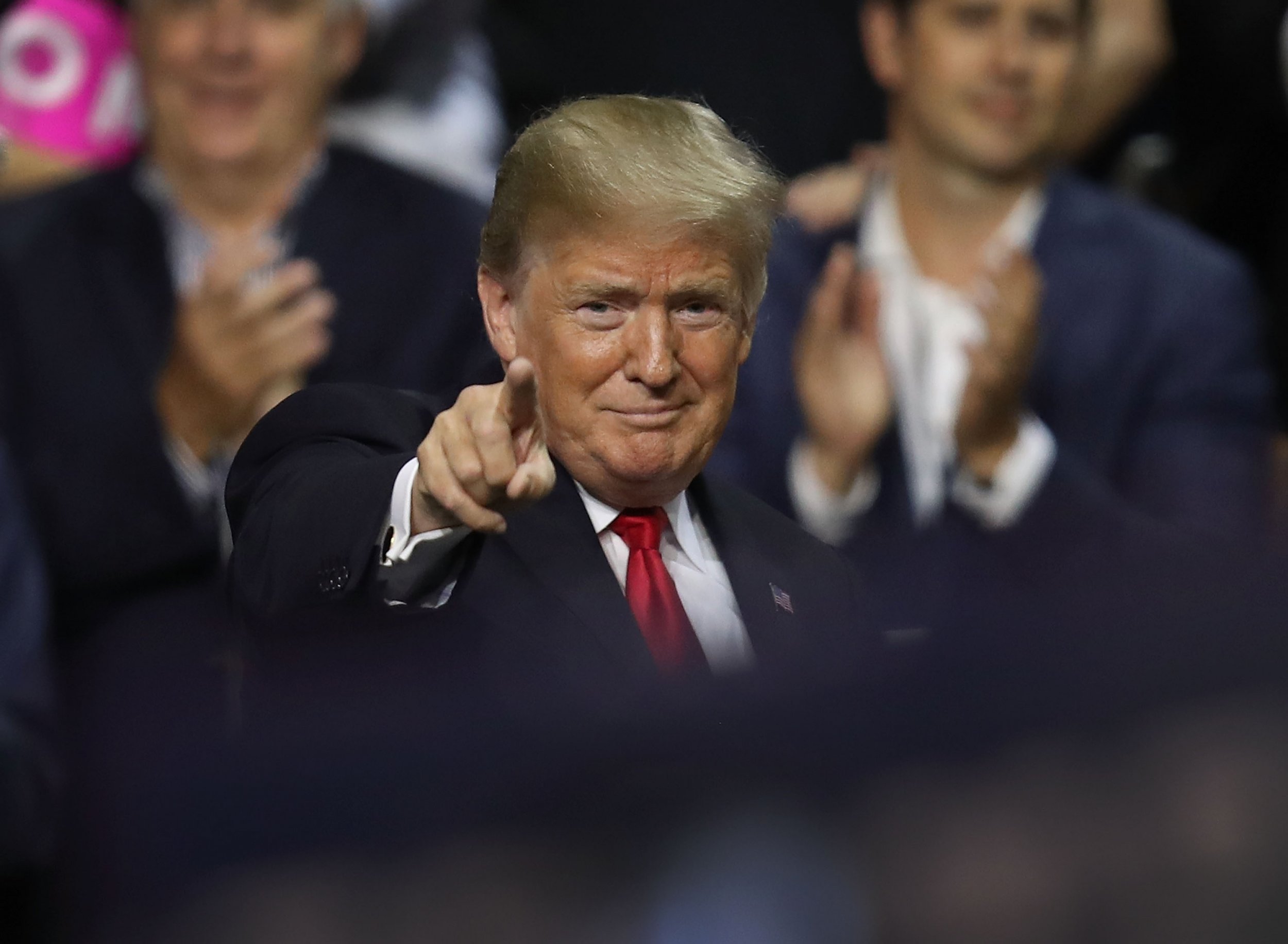 President Donald Trump received an approval rating 5 points higher than his predecessor, Barack Obama, achieved 18 months into his first term in office, according to a new poll released Thursday.
The latest Rasmussen Reports poll, which has often reflected higher approval ratings for Trump than most other major polls, pegged Trump's latest rating at 50 percent. In August 2010, Obama earned a 45 percent approval rating.
The current president also received a disapproval rating of 49 percent, with 35 percent strongly approving of his job performance and 41 percent strongly disapproving. The poll drew results from 1,500 likely voters between Monday and Wednesday and had a margin of error of 2.5 percentage points.
The same poll has produced similar results before. This past December, Trump picked up a 46 percent approval rating, with 53 percent disapproving, and those figures mirrored Obama's results from Rasmussen's poll in December 2009.
Though he dwindled and fell into the high or mid-30s late last year, Trump has experienced a boost over the past eight months and held relatively steady in the mid- to high 40s. Following his poor showing in August 2010, Obama would not earn 50 percent approval until January 2011, according to Gallup's historical results.
During his second year in office, Obama routinely registered approval ratings in the mid- to low 40s.
Trump's overall approval rating is also bolstered by widespread support within the Republican Party. Between June and July of this year, Trump earned 90 percent approval from Republicans in three separate Gallup Polls and has not experienced a mark lower than 81 percent approval from GOP members in 2018.
Rasmussen is often credited with correctly predicting a Trump victory over Hillary Clinton in 2016. Trump has tweeted out the poll's results before.
Currently, Trump has an average approval rating of 43.5 percent, and a 52.8 percent disapproval rating, according to Real Clear Politics composite. Trump's overall average is dragged down by a 40 percent rating Gallup found in one poll last month, as well as a 38 percent rating registered by Quinnipiac University and 41 percent in the joint NPR/PBS/Marist poll.
However, Fox News reported a 46 percent approval rating for Trump last month, and the NBC News/Wall Street Journal poll had 45 percent.