Trump Asks DOJ to Look Into Meat Supply Prices After Attorneys General Write Letter Asking for Investigation
After attorneys general from 11 states issued a letter urging the United States Department of Justice to examine the nation's top meat processing companies for suspected price fixing, President Donald Trump said he requested the federal agency proceed with an investigation.
"I have asked the Justice Department to look into it," Trump confirmed during a meeting with Iowa Governor Kim Reynolds at the White House on Wednesday. "I have asked them to take a very serious look into it because it shouldn't be happening that way." Continuing, he said the government intends to determine whether unlawful activity among powerful meat processing corporations has contributed to a growing disparity between the price of retail beef and cost of live cattle.
"We want to protect our farmers," Trump told reporters, noting that supply and demand curves, within a competitive market environment, should prevent price gaps from playing out to the extent that they have in the U.S. meat-packing industry. As attorneys general from Iowa, North Dakota, Colorado, Missouri, Montana, Arizona, Idaho, Minnesota, Nebraska, South Dakota and Wyoming explained in their letter to federal Attorney General William Barr on Tuesday, cattle ranchers have suffered the consequences of widening price margins while meat processing giants reap profits.
The letter voiced concerns that have circulated for years, which question if the nation's leading meat-packers engage in collusion to establish "fixed" retail prices for beef products while manipulating bids for live cattle, driving down market value by forcing producers to lower their costs.
"In this highly concentrated industry, meat packers have achieved sizeable
profit margins. Cattle ranchers, however, who for generations have supplied our nation's beef, are squeezed and often struggle to survive," the letter read, adding that consumers are negatively impacted by the current market scheme as well, particularly amid economic challenges posed by the new coronavirus pandemic.
"With such high concentration and the threat of increasing consolidation, we have concerns that beef processors are well positioned to coordinate their behavior and create a bottleneck in the cattle industry—to the detriment of ranchers and consumers alike," the letter continued, requesting the Department of Justice to assess the meat processing industry for antitrust violations.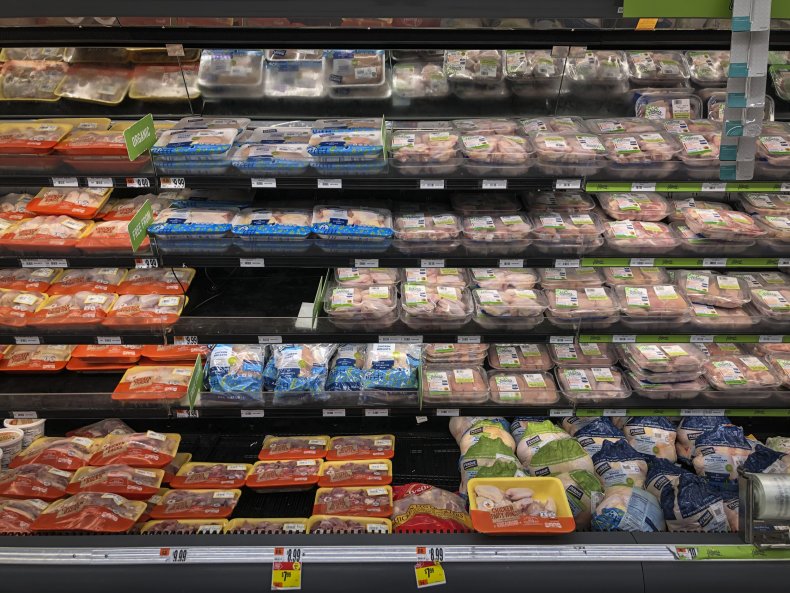 Currently, four corporations—JBS, Tyson Foods, Smithfield Foods, and Cargill—control roughly 80 percent of the U.S. protein market, creating an economic setting that is already more susceptible to manipulation. Lack of competition allows just a few firms to wield considerable influence over a market's overall structure and can lead to corrupt practices in the absence of regulation.
"We are specifically asking the Department of Justice to lead a thorough examination of the competitive dynamics of this industry," the letter said in conclusion. "Now, more than ever, we need to dedicate our collective resources to promote competition and protect consumers."
Trump has supported the meat processing industry's continued operations throughout the pandemic. Though several companies have reported cases of the new coronavirus among employees and shut down facilities as a result, many reopened recently after the president signed an executive order that designated meat processing plants critical infrastructure under the Defense Production Act.